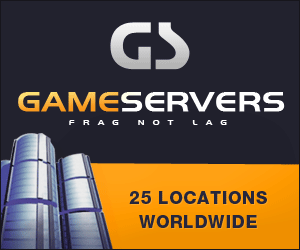 Wall Street Journal
November 8, 2007
Pg. 9
By Jess Bravin
WASHINGTON -- The Bush administration blocked a Marine Corps lawyer from testifying before Congress today that severe techniques employed by U.S. interrogators derailed his prosecution of a suspected al Qaeda terrorist.
The move comes as the administration seeks to tamp down concerns about detainee policies that flared up after attorney general-designate Michael Mukasey declined to tell senators whether he believes that waterboarding, or simulated drowning of prisoners, constitutes torture. The debate has focused on whether severe interrogation practices, some of which critics consider to be torture, are legal, moral or effective.
In a House Judiciary subcommittee hearing today, Lt. Col. V. Stuart Couch, a former Guantanamo Bay prosecutor, was set to testify regarding another concern that has long troubled uniformed lawyers: Regardless of their accuracy, statements obtained under torture or certain other forms of duress are inadmissible in legal proceedings. Because most evidence against Guantanamo prisoners comes from detainee statements, convictions hinge on whether they can be used in court.
Asked last week to appear before the panel, Col. Couch says he informed his superiors and that none had any objection.
Yesterday, however, he was advised by email that the Pentagon general counsel, William J. Haynes II, "has determined that as a sitting judge and former prosecutor, it is improper for you to testify about matters still pending in the military court system, and you are not to appear before the Committee to testify tomorrow." Mr. Haynes is a Bush appointee who has overseen the legal aspects of the Pentagon's detention and interrogation policies since Sept. 11, 2001. The email was reviewed by The Wall Street Journal.
Pentagon spokesman Bryan Whitman said it was Defense Department policy not to let prosecutors speak about pending cases.
House Judiciary Committee Chairman John Conyers Jr. (D., Mich.) said he was "outraged that the Defense Department is refusing to allow Lt. Col. Couch to testify before this committee, in his personal capacity and not on behalf of the government, concerning what he saw and heard relating to interrogation practices at Guantanamo." The subcommittee chairman, Rep. Jerrold Nadler (D., N.Y.), said he would consider seeking a subpoena for Col. Couch if the Pentagon doesn't allow him to testify.
As reported in a page-one article in The Wall Street Journal, Col. Couch refused to bring charges against Mohamedou Ould Slahi after determining the detainee's incriminating statements had been obtained through what Col. Couch considered to be torture. Mr. Slahi, who is alleged to have helped recruit several of the Sept. 11 hijackers, is one of two high-value Guantanamo prisoners who were authorized to undergo "special" interrogation methods. In addition to allegedly suffering physical beatings and death threats, Mr. Slahi was led to believe that the U.S. had taken his mother hostage and might ship her to Guantanamo Bay, where she would be the sole female amid hundreds of male prisoners.
Col. Couch, now a military judge, said he reluctantly concluded it would be impossible to prosecute Mr. Slahi without relying on tainted evidence. The decision was particularly difficult, Col. Couch said, because a Marine buddy, Mike Horrocks, had been the co-pilot on the hijacked United 175, which struck the World Trade Center -- and because Col. Couch believed Mr. Slahi indeed had taken part in the Sept. 11 conspiracy. After Col. Couch advised superiors that the tainted evidence made it impossible to proceed against Mr. Slahi, the prosecution was shelved. A Pentagon investigation concluded the abuses didn't meet the legal definition of torture.