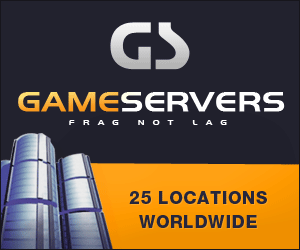 Washington Post
April 18, 2008
Pg. D1
Questions Raised Over Noncompetitive Deal
By Robert O'Harrow Jr., Washington Post Staff Writer
Federal authorities have begun investigating a contracting arrangement between the Air Force and an intelligence firm called Commonwealth Research Institute, according to documents and people familiar with the case.
Agents from the FBI and the Pentagon's Defense Criminal Investigative Service in recent weeks have delivered subpoenas seeking details about how Commonwealth, or CRI, a little-known nonprofit organization in Pennsylvania, received work from the Air Force through a sole-source deal.
The investigators want to know whether Air Force officials followed appropriate procedures in granting work to CRI. They also want to know whether work was performed primarily by CRI or by more established corporations serving as subcontractors, according to people familiar with the investigation who spoke on condition of anonymity because they are not authorized to speak about the case.
The investigation appears to be in an early stage and related in part to a five-year contract worth up to $45 million that was awarded to CRI without competition in 2006, according to people familiar with the investigation. That contract is for consulting, analysis and management support services for the Air Force, National Security Agency, CIA and other intelligence agencies, documents show.
Investigators are also seeking information about contracts involving CRI's parent, Concurrent Technologies, some of them dating to 2005, according to people familiar with the probe.
Both CRI and Concurrent are registered with the Internal Revenue Service as tax-exempt charities. Concurrent, based in Johnstown, Pa., had almost $250 million in annual revenue in 2006, most of it from Pentagon contracts. Concurrent was started two decades ago with help from Rep. John P. Murtha (D-Pa.), who arranged federal funding for the organization. In recent years, Concurrent has received at least $226 million in congressional earmarks.
An Air Force spokeswoman declined to respond to questions. But the Air Force is cooperating with investigators, according to one person familiar with its response to the probe.
A spokesman for Concurrent and CRI declined to comment but defended CRI's work on behalf of the government.
"CRI has a track record of providing significant value to the Air Force and other government agencies as a prime contractor," said the spokesman, Patrick Dorton. "As part of the current contracts with the Air Force, CRI has performed significant and substantive work in applied research and development for new systems and capabilities."
The federal investigation follows a Washington Post article that detailed how the Air Force arranged for CRI to pay $26,788 to Charles D. Riechers, a senior civilian official who was awaiting White House confirmation of his nomination as principal deputy assistant secretary for acquisition.
In an interview last year, Riechers and other Air Force officials told The Post that he was hired temporarily through CRI's contract. But Riechers said he did no work directly for the organization and instead focused on Air Force projects that had nothing to do with CRI.
The Air Force official said Riechers was retained under an arrangement that is widely used in the Pentagon because he had special talents to help on research, development and modernization programs.
Last October, after Carl M. Levin (D-Mich.), chairman of the Senate Armed Services Committee, asked the Pentagon for details about the arrangement, Riechers was found dead in an apparent suicide. The Defense Department inspector general's office has acknowledged that it is also examining the relationship between the Air Force and CRI.
The current investigation by the FBI and the Pentagon was spurred in part by an internal Air Force review that turned up questions about the relationship between the Air Force and CRI, according to people familiar with the investigation.
Last month, federal investigators began delivering grand jury subpoenas and arranging interviews. Air Force officials were among those receiving subpoenas.
One focus of the investigation is the Air Force office responsible for security, counterintelligence and special program oversight. That office used the CRI contract in fall 2006 to hire help for technical studies and research support, according to contracting documents. Investigators have sought computers, e-mail and contracting records from the office.
Investigators are also examining the role that the Interior Department's National Business Center in Fort Huachuca, Ariz., played in processing the contract. And they are seeking information from current and former employees of CRI and Concurrent, along with Lockheed Martin and a Northrop Grumman subsidiary called Essex, which have served as CRI subcontractors, according to people familiar with the investigation.
CRI is part of a constellation of Concurrent organizations that provide a wide array of services for the Pentagon and other federal agencies. Those services include environmental consulting, management of faith-based initiatives, metalwork research and the training of bomb-sniffing dogs.
CRI describes itself in IRS documents as "a national resource committed to assisting industry and government achieve world-class competitiveness." Documents show it works mainly in the intelligence world. A senior Concurrent official said last year that CRI had 20 employees involved in "very specialized work for the DoD and the intelligence community." A CRI official said last year that eight of those employees were interns or students.
The organization apparently had no revenue for several years. In 2004, it reported $633,000 in revenue. The $45 million contract with the Air Force in 2006 was CRI's biggest to date. The contract called on CRI to support the Air Force, "DoD Service Battle Labs, the National Reconnaissance Office, Central Intelligence Agency, Defense Intelligence Agency, National Security Agency," among other agencies, according to contracting documents.
One person familiar with the investigation said CRI employees did substantial amounts of the work requested by the Air Force.