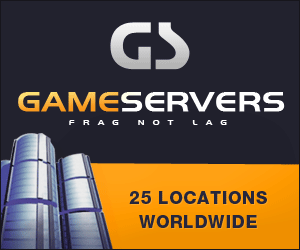 Wall Street Journal
May 14, 2007
Pg. 1
Defense Official Catalogs Bureaucrats' Many Lapses; A Helicopter Visits a School

By Jonathan Karp
WASHINGTON -- Government workers who are caught misbehaving often are suspended, fired or prosecuted for their misdeeds. Then, when all that is done, they face one last humiliation -- a virtual dressing down at the hands of Pentagon lawyer Stephen Epstein.
Mr. Epstein, the director of the Pentagon's Standards of Conduct Office, is mounting an ethical cleansing offensive from inside the corridors of power. His weapon of choice is the "Encyclopedia of Ethical Failure," a hit parade he publishes on the Internet to regale bureaucrats with tales of shenanigans and shockingly bad judgment that have shot down the careers of fellow public servants across government.
Take the case of the Customs and Border Protection officer who landed a government helicopter on his daughter's grade-school playground: Despite having a supervisor's ill-considered clearance to fly there, Mr. Epstein writes, the officer was fired for misusing government property. When one Army base official was caught funneling bogus business to himself and to his girlfriend's daughter, Mr. Epstein ran the item under the headline, "One Happy Family Spends Time Together in Jail."
With so much federal money sloshing around thanks to record defense spending, Mr. Epstein hopes to drive home the importance of ethics by publicizing wrongdoers. It's "like public executions," he says. "We try to write the entries with a sense of humor, but the message is clear that this behavior is ruinous."
Sometimes he takes a bit of literary license: The "Happy Family" case actually involved Michael Rzeplinski and Kirsten Davidson, who are in separate prisons after pleading guilty to conspiracy, while Ms. Davidson's mother, Connie, will serve time for submitting false claims after her daughter is released.
Those and other names don't appear in the Encyclopedia, which anyone can access on the Internet. Mr. Epstein believes it's more instructive to lay out the crimes and punishments as parables without identities or dates, or often locations.
As a top Pentagon ethics official, the understated Mr. Epstein oversees an office that advises on workplace behavior, trains senior bureaucrats individually in one-hour sessions once a year, and counsels officials seeking work in the private sector. He first published the Encyclopedia five years ago, and he adds items yearly, or more frequently when he has a law-school intern helping out. Additions in April brought the tome up to 257 anecdotes organized alphabetically by type of infraction, from Abuse of Position, Bribery and Conflict of Interest through Travel Violations.
Mr. Epstein combs through the press, legal records and internal government investigation reports for material, distilling most entries to a few paragraphs. Many of the entries are straightforward, but he often finds humor in the missteps. Two Veterans Affairs bureaucrats were charged with overbilling the government and receiving kickbacks from a supplier. "The product?" Mr. Epstein dryly notes: "Red tape." It was more than 100,000 rolls of a special type used to prevent tampering with prescription-drug orders.
Then there's the "links-loving Vice Admiral," who sponsored a private golf tournament on government time and awarded prizes solicited from defense contractors. The outing cost the three-star officer a shot at a promotion, prompting Mr. Epstein to proclaim the moral: "Don't let your activities as a 'fore' star keep you from becoming a four-star."
The golf vignette generated lots of feedback, Mr. Epstein says, especially glee among the rank and file at the officer's comeuppance. "For many people, it's good to see that senior officers are disciplined like others. There is a perception that senior folks have a way around the regulations," he says.
Nearly 3,000 people, mostly Pentagon employees, have signed up to receive emails when Mr. Epstein updates the Encyclopedia on his office's Web site. Page hits aren't monitored, but the Encyclopedia has won an audience beyond the Pentagon. "It's a good source of guffaws," says Paul McQuade, a government-contracting lawyer at the Greenberg Traurig law firm in Tysons Corner, Va.
Patrick Carney, assistant general counsel for ethics at the Federal Communications Commission, draws on the Encyclopedia for training and encourages his staff to read the document online because the "bite-size examples are more entertaining than reading the statutes" themselves, he says. In quarterly internal FCC "Ethicsgram" newsletters, Mr. Carney includes items from the Encyclopedia. "Everyone around town is looking for ways to get the word out on ethics, and Steve's material is often used," he says.
Scandals involving lobbyist Jack Abramoff and former Air Force official Darleen Druyun, who was imprisoned for negotiating a job with Boeing Co. while still overseeing Pentagon contracts, have shaken confidence in Washington. Ms. Druyun's case appears twice in the Encyclopedia -- under Conflicts of Interest and Post-Employment Violations -- though it is sanitized, with all officials' names left out. Mr. Abramoff is one of the few names mentioned -- in the case of an Interior Department official who accepted football and concert tickets from the lobbyist. Mr. Epstein's lesson: Officials hiding such gifts get "a gift from the federal government that they cannot keep secret -- probation."
Contractor Fraud
The Iraq war and its contractor fraud also have provided fodder for Mr. Epstein. One Encyclopedia entry, stemming from a Washington Post article, tells of an official working for a U.S. company in Iraq who accepted more than $1 million in bribes of cash, cars, jewelry and sexual favors, steered contracts to buddies and even gushed in an email to one contractor: "I love to give you money!"
For Mr. Epstein, the Encyclopedia is the product of a 30-year public-service career navigating conflicts of interest, and often having to play the killjoy. After serving as a Navy officer on an aircraft carrier, he studied law at the University of Texas and then rejoined the Navy in the Judge Advocate General's Corps, or JAG. While stationed in Spain, he confronted the ethics and diplomacy of gift giving when Spanish well-wishers offered the base commander cases of locally produced sherry. He enforced the rule that any gift above a certain value (currently $20 from a private citizen or $305 from a government official) had to be politely declined or paid for, "which doesn't go over very well in many cultures," Mr. Epstein says.
Later as JAG ethics chief, he put the kibosh on a type of booze cruise. Under a fine legal distinction, liquor was banned on warships but not on other Navy boats. So to lift morale, some admirals lent out their personal boats -- normally used to ferry them ashore -- for drinking parties. It had a certain logic, Mr. Epstein concedes, since it reduced bar brawls and kept sailors out of alcohol-restricted parts of the Middle East. But ethically, the scheme didn't hold water.
Aviation Mishaps
Mr. Epstein says he was inspired to create the Encyclopedia by a Navy magazine that used humor to discuss aviation mishaps. He recalls an account of a fighter pilot who took off, only to realize that his plane's wings were still folded. "These were stories that got your attention and had a strong message, a parable," he says.
Mr. Epstein started compiling vignettes of ethical infractions by federal employees. Often boneheaded missteps are more educational than premeditated felonies, he says. For instance, a comedy of errors doomed a Bureau of Alcohol, Tobacco, Firearms and Explosives investigator, who ducked out of work to show a house he owned to a prospective tenant. Upon arriving, he found an intruder and fired his government weapon to chase him away. He called the police but didn't report using his gun -- only to be ratted out later by a second intruder the police found hiding. Instead of returning to work, the investigator went to meet another tenant, all the while cruising around in his official car. "Needless to say, that fateful day was the investigator's last in federal service," Mr. Epstein writes.