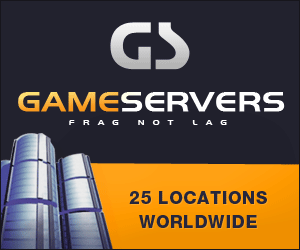 Washington Post
January 6, 2007
Pg. 1
President Considering Three 'Surge' Options

By Peter Baker and Robin Wright, Washington Post Staff Writers
House Speaker Nancy Pelosi and Senate Majority Leader Harry M. Reid declared yesterday that "it is time to bring the war to a close" and warned President Bush that sending more U.S. troops to Iraq would be unacceptable to the Democratic majorities that have just taken over Congress.
Directly challenging Bush's wartime leadership on their second day in charge on Capitol Hill, Democrats Pelosi (Calif.) and Reid (Nev.) sent Bush a letter suggesting that, instead of starting a short-term escalation, he begin a phased withdrawal of U.S. forces in the next four to six months. The mission of remaining troops, they said, should be shifted away from combat toward more training, logistics and counterterrorism.
The newly ascendant Democrats are trying to preempt the president before he announces his new strategy. As he prepares for a nationally televised address next week, officials said, Bush is considering three main options to bolster U.S. forces in Iraq: a relatively modest deployment of fewer than 4,000 additional troops, a middle-ground alternative involving about 9,000 and, the most aggressive idea, flowing 20,000 more troops into the country.
In a speech today unveiling his own revised security plan, Iraqi Prime Minister Nouri al-Maliki is expected to publicly welcome additional U.S. troops, a condition requested by the Bush administration. Maliki's cooperation is pivotal to Bush's own efforts. Bush told Maliki in a videoconference Thursday that the United States is willing to help but that Maliki has to deliver along the way, U.S. officials said.
In preparation for the shift in strategy, Bush reshuffled his national security leadership team yesterday. He replaced the top two generals running the Iraq war, named a new Army chief of staff, moved his intelligence director over to the State Department and put a veteran officer in charge of intelligence. Officials have said he also plans to move his ambassador in Baghdad to the United Nations and replace him with a veteran diplomat.
Over the next few days before his speech, Bush is conducting intensive consultations with lawmakers, foreign allies and advisers. He met with lawmakers from both parties yesterday and plans to talk with leaders of Britain, Australia and possibly Denmark, countries that still have major military contingents in Iraq, according to U.S. officials and diplomats. The White House said he will talk with both Pelosi and Reid before announcing his new strategy.
White House press secretary Tony Snow said the sessions with lawmakers have featured "some vigorous exchanges" and have been useful. "The fact is that these meetings may not be happy-face 'Kumbaya,' but they have been very constructive in the sense that people are talking respectfully about important issues and expressing their ideas," he said. "And some of them are quite interesting. And we're taking them into account."
But some lawmakers have left the meetings unsatisfied. Sen. Ben Nelson (Neb.), a conservative Democrat needed by Bush if he hopes to have any support across the aisle, said he pressed the president yesterday to provide a clear and specific mission before ordering additional forces to Iraq. "The White House has to make the case for sending in more troops before they send the troops," he said. "We need a new direction, not just a new slogan."
Even many Republicans appear unenthusiastic about troop increases. Senate Minority Whip Trent Lott (R-Miss.) said Thursday night on MSNBC's "Hardball" that he might say no to the surge. "I want to know what it all is," Lott said of Bush's overall plan. "But here's my main point: We've got to change the status quo. At some point we've got to say to the Iraqis, 'Congratulations. Saddam is dead. We've given you an opportunity for peace and freedom. It's yours.' "
The letter by Pelosi and Reid sent a signal that the new congressional leadership intends to be aggressive in voicing opposition to Bush's handling of the war. With their new majorities, they have a bigger political megaphone and more ability to bring pressure to bear. At the same time, Pelosi and Reid have eschewed using the main legislative mechanism to change policy, namely cutting off funding for the war.
"Surging forces is a strategy that you have already tried and that has already failed," Pelosi and Reid wrote. "Like many current and former military leaders, we believe that trying again would be a serious mistake. . . . Adding more combat troops will only endanger more Americans and stretch our military to the breaking point for no strategic gain."
By releasing the sternly worded letter, Democratic leaders hoped to jump ahead of Bush and set the agenda for the weekend talk shows. Rep. Rahm Emanuel (Ill.), chairman of the House Democratic Caucus, said the party wants to address even the terminology of the White House plan, defining it not as a "surge" but as an "escalation." "People are going to know [the president] has a very critical audience in the Democratic Congress on this proposal," he said.
The prospect of increasing troop levels has been greeted with so much hostility that some lawmakers are questioning whether Bush is serious. "A surge is not a new strategy. A surge is a new tactic that does nothing to change the underlying strategy that has so clearly failed," said Rep. Loretta Sanchez (D-Calif.), a member of the House Armed Services Committee.
"I don't know if Mr. Bush even believes in this so-called surge," scoffed Rep. Neil Abercrombie (D-Hawaii), another member of the committee. "The neocons are trying to test the new Congress to see how we respond."
While the din of opposition has risen, the administration has not made a public case for why more troops would be the answer. Even senior military officers have expressed deep skepticism in public and outright opposition in private. Aside from some neoconservative scholars, virtually the only prominent voices advocating the troop increase are Sens. John McCain (R-Ariz.) and Joseph I. Lieberman (Conn.), an independent who caucuses with the Democrats.
Bush is looking at three broad options involving one to five additional brigades, according to U.S. officials. The smallest increase would basically be limited to the brigade from the Army's 82nd Airborne Division, comprising fewer than 4,000 troops, which has already departed for Kuwait. It would eventually be deployed in Baghdad.
The second option would involve deploying another Army brigade to Baghdad and two battalions of Marines to Anbar, the volatile province that has been a battlefield for the Sunni insurgency and foreign fighters associated with al-Qaeda. The Marines could not be deployed until February, U.S. officials said. The joint Army and Marine deployment would bring the increase to between 9,000 and 10,000 troops.
The third option would supplement the first and second with additional Army brigades, bringing the total to about 20,000, largely deployed in the Iraqi capital. But U.S. officials said this would take considerable time -- possibly three or four months, with a complete deployment as late as May -- because of the difficulty of assembling additional troops through accelerating planned deployments and remobilizing reserves, U.S. officials said.
The Bush administration is also considering a troop increase that would play out in phases and in response to the performance of the Iraqi government in following through on its promises to go after illegal militias and crack down on sectarian violence. Maliki has in turn requested more operational control over Iraqi troops, which Washington is tentatively prepared to give him, U.S. officials said.
Bush installed new U.S. figures yesterday to manage efforts in Iraq. As expected, he replaced Army Gen. John P. Abizaid, head of U.S. Central Command overseeing Middle East operations, with Navy Adm. William J. Fallon, and replaced Gen. George W. Casey Jr., the Iraq commander, with Army Lt. Gen. David H. Petraeus, who would be given a fourth star. Bush also confirmed that John D. Negroponte, director of national intelligence, will become deputy secretary of state and be replaced by Navy Adm. John M. McConnell.
Snow said the generals are not being replaced because of their resistance to increasing troop levels, calling Casey "magnificent" and Abizaid "an extraordinary officer." Casey will become Army chief of staff, and Abizaid is retiring.
Democrats signaled that they will start closely examining administration decisions on Iraq next week. The Senate Foreign Relations Committee announced a schedule for four weeks of hearings on Iraq featuring witnesses such as Secretary of State Condoleezza Rice; members of the Iraq Study Group, which recommended a new course in Iraq; a slew of former secretaries of state and defense; current and retired generals; and Middle East scholars.
"Our purpose is not to revisit the past," said Chairman Joseph R. Biden Jr. (D-Del.), "but to help build a consensus behind a new course for America in Iraq."
Staff writer Jonathan Weisman contributed to this report.