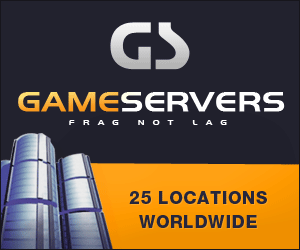 Washington Post
December 14, 2007
Pg. 29
Low Amount Going to Troops Called 'Sickening'

By Philip Rucker, Washington Post Staff Writer
New allegations of poor financial stewardship at some of the nation's largest veterans charities surfaced yesterday as lawmakers took some of them to task and considered establishing federal oversight of nonprofit organizations.
The House Committee on Oversight and Government Reform found that three charities whose mission is to raise money to help wounded troops spent between 78 and 91 percent of donations on fundraising activities, enriching private telemarketing and direct-mail consultants, according to committee Chairman Henry A. Waxman (D-Calif.)
A fourth charity, Help Hospitalized Veterans, faced sharp criticism from Waxman and lawmakers, who said the group has concealed millions of dollars in payments to fundraisers.
The nonprofit's founder and president, Roger Chapin -- who with his wife collected $540,000 in compensation and benefits last fiscal year, according to federal tax filings -- did not testify. Waxman said that Chapin evaded U.S. marshals trying to serve him with a subpoena.
Chapin's charity purchased a condominium in Fairfax County in May 2006 for $444,600, according to property records reviewed yesterday by The Washington Post. The charity also purchased at least nine properties in the past decade in California, where the group is headquartered, records reviewed by The Post show.
Reached by The Post at his San Diego home last night, Chapin said that he had not been staying at the residence and that his wife has been ill. He rebutted charges of poor fiscal management at his charity.
"You don't know me, but these guys have got this thing so wrong it's unbelievable," Chapin said. "It's a witch hunt. They're totally misrepresenting what the facts are."
The congressional hearing was the first to be convened after a watchdog group found that about a dozen veterans charities spent relatively little of the money they raised on the troops themselves.
"This morning's hearing is about deceit and a sickening betrayal of our most fundamental values," Waxman said. "And I hope it is the first step in fixing an intolerable fraud."
Edgar Edmundson, whose son Eric served in the Army for seven years before suffering severe brain injuries in Iraq, teared up as he told lawmakers about the good work such charities as the Wounded Warrior Project did helping his son recover.
But other charities, Edmundson said, "use the soldiers as commodities to raise funds."
"The first thing that goes through my mind when I read this is anger," Edmundson said of reports about veterans charity spending.
The House panel found out that American Veterans Coalition, American Veterans Relief Foundation and Disabled Veterans Association spent 78 percent, 86 percent and 91 percent, respectively, on fundraising expenses -- far higher than the recommended standard of about one third.
"People who are donating need to understand that their money is not going to help veterans," Rep. Thomas M. Davis III (R-Va.) said.
The heads of two of those groups told lawmakers that hiring private fundraising consultants was the only way they could raise enough money to run their programs.
"We have no other means of raising money on our own," said Pamela Seman, executive director of the Disabled Veterans Association.
"I think it's just bull that you have to hire these folks," Rep. Christopher Shays (R-Conn.) said. "I think it's a rip-off for the public. I think you're in it just to make money."
Rep. Elijah E. Cummings (D-Md.) called testimonies of some of the criticized charities "painful."
"In my opinion, you give reputable charities a bad name," he said.
Daniel Borochoff, president of the American Institute of Philanthropy, a leading watchdog group, told lawmakers that veterans charities are among the worst in the nonprofit sector because they rely heavily on expensive direct-mail fundraising.
Borochoff, whose group issued a report card on charities this month, said three groups that received A-plus grades based on the portion of contributions spent on charitable causes should actually receive lower grades because they have unusually large asset reserves. He gave three official military charities adjusted grades of F, F and C.
The committee scheduled a second hearing for Jan. 17.
Rep. Dan Burton (R-Ind.) said he believes legislation might be necessary to improve accountability in the nonprofit sector.
Diana Aviv, president of the Independent Sector, a nonprofits coalition, said in an interview that she recommends federal measures, such as requiring that all nonprofits file electronic tax forms to make it easier to audit their finances.
Staff researcher Meg Smith contributed to this report.