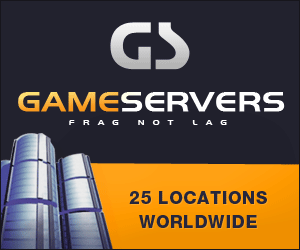 New York Times
April 30, 2008 By Eric Schmitt and Mark Mazzetti
WASHINGTON — Bush administration officials are expressing increasing alarm that a deal being negotiated between the new Pakistani government and militant tribes in the country's unruly border area will lead to further unraveling of security in the region.
Cross-border attacks into Afghanistan by militants based in Pakistan doubled in March from the same period a year ago and have not diminished in April, a Western military official said, while Pakistani counterinsurgency operations in the tribal areas have dropped sharply during the talks.
American counterterrorism officials express concern that the new coalition government in Islamabad may withdraw some of the 120,000 Pakistani troops in the border area or curtail flights by the Central Intelligence Agency's armed Predator aircraft in the region.
Indeed, Washington and Islamabad seem to be on dueling timetables, with the Bush administration trying to cripple Al Qaeda's safe havens before leaving office, and the new Pakistani government seeking to establish credibility with its public by distancing itself from the American-backed policies of President Pervez Musharraf.
American officials say that Washington's options now are even more limited, in part because Mr. Musharraf is no longer calling the shots, and that the situation in the tribal areas is unlikely to significantly improve before President Bush leaves office. American economic and development aid aimed to help wean the region off the militants' influence is just now seeping into the tribal areas, while a tribal paramilitary force still needs years of training and equipping to be an effective counterinsurgency unit.
The problems confronting the administration reflect what critics say is a failure over the past several years to pay sufficient attention to the growing numbers of Qaeda and Taliban fighters drawn to safe havens in the tribal area. Even under Mr. Musharraf, the administration's main ally in Pakistan, the United States failed to develop a governmentwide plan to combat the militancy in the turbulent borderlands, these critics say.
The leaders of Pakistan's new government, Asif Ali Zardari of the Pakistan Peoples Party and Nawaz Sharif of the Pakistan Muslim League-N, have vowed to honor their campaign pledges to break with Mr. Musharraf's emphasis on using military force in the tribal areas, a practice critics say has been heavy-handed and has undercut the government's goals.
The government has begun a negotiating strategy that officials hope will win over those in the tribal areas who in recent years have been caught up in a wave of anti-American sentiment and, in some cases, who are actively helping Al Qaeda.
American policy makers, diplomats and senior military officers voice fears that a new agreement, like past accords brokered with the militants by Mr. Musharraf, would allow Al Qaeda and the Taliban to regroup, rearm and plot new attacks in Pakistan, Afghanistan, Europe and the United States. American defense officials and independent analysts estimate between 150 and 500 hard-core Qaeda fighters are operating in the tribal areas.
But administration officials concede they have limited leverage with Pakistan's new government and, for now, may have to allow the talks to play out and then press the government to enforce any deals. "We have only a marginal ability to influence actions right now," said one senior administration official who is involved in Pakistan policy and who agreed to speak candidly on condition of anonymity.
Members of the new government believe that the current peace talks have a better chance for lasting success that those by Mr. Musharraf's government because this time around it is civilian Pashtun officials, rather than military leaders, who are negotiating directly with tribal elders in the mountainous provinces.
For example, they believe that negotiations with the Mehsud tribe can help isolate militants from the clan of Baitullah Mehsud, whose network is believed responsible for the killing of former Prime Minister Benazir Bhutto in December.
A spokesman for Mr. Mehsud, one of most hard-line militants, said Tuesday that talks with the government had been temporarily suspended over the army's refusal to withdraw from all of the tribal areas. But other Pakistani officials said the stalemate could be a momentary bargaining ploy.
Members of the new government argue that since negotiations during Mr. Musharraf's administration had usually occurred after the Pakistani military was soundly defeated by militants in the tribal areas, the government was forced to negotiate from a position of weakness.
"The Pakistan government has no plans to diminish its military presence in the Pakistan-Afghanistan border region," said Husain Haqqani, who has been tapped to be Pakistan's new ambassador to the United States. "Negotiations with tribesmen are aimed at supplementing military efforts with political ones. The security requirements will not be abandoned or ignored."
Still, Pakistani officials acknowledge that it could take several years to achieve the ultimate goal: peeling hard-line militants, so-called irreconcilables, from what they see as a majority of tribal area residents who have little desire to support international terrorism. And American counterterrorism officials say that a peace accord could sap momentum from Pakistan's broader campaign against militants.
"An agreement will preclude the need of the Pakistani government to enter into serious dialogue and planning with its military to develop a national, even regional, counterinsurgency strategy," one senior American military officer said in an e-mail message from the region, speaking on condition of anonymity because of diplomatic considerations.
Discussions between senior American officials and Pakistan's new leaders have not gone particularly well. Deputy Secretary of State John D. Negroponte and Richard A. Boucher, one of his top aides, traveled to Islamabad in March to discuss plans to combat militants in the tribal areas.
During the meetings, Pakistani officials bristled at what they saw as an American determination to ignore the results of the recent Pakistani elections that had stripped Mr. Musharraf's party of power. "The Americans were acting as if nothing had changed," said one senior Pakistani official.
After the meetings, Pakistani officials told reporters that the new government's counterterrorism strategy would be significantly different from that of Mr. Musharraf.
American officials in Islamabad are trying to adapt to the new government's strategy, and in some cases resisting pleas by American commanders to step up unilateral strikes on Pakistani militants in the tribal areas.
Pakistani officials said that Anne Patterson, the American ambassador in Islamabad, is particularly concerned about the fragility of the coalition government. It was this concern, they said, that has led her to turn down requests by American military officials in Afghanistan to hit targets in the tribal areas. The senior Pakistani official said, "What she was saying was, do not go around bombing — and missing — targets inside Pakistan and embarrassing the new government."
Administration officials said the ability of the United States to help the Pakistani Army, and the Frontier Corps in the tribal areas, was constrained. American officials say the Pakistani Army remains focused on India, its traditional adversary, despite efforts by the new army chief of staff, Gen. Ashfaq Parvez Kayani, to step up counterinsurgency operations.
"I have no information to suggest that what Pakistanis have done in past two to three months has seriously impeded Al Qaeda's ability" to recruit new members and train them in small compounds in the tribal areas, said a senior American intelligence official who spoke on the condition of anonymity.
Ismail Khan contributed reporting from Peshawar, Pakistan.