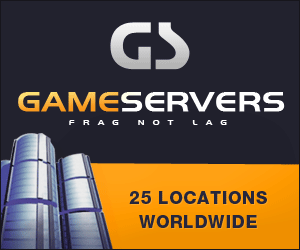 London Daily Telegraph
March 21, 2009
By Isambard Wilkinson, in Islamabad
Pakistani president Asif Zardari is attempting to do a deal with a party suspected of trying to kill his wife, Benazir Bhutto, in an attempt to keep his rivals out of power.
Only days after the international community hailed his 'political maturity' for averting mass protests in the capital by reinstating the sacked chief justice, he is attempting to shoehorn his party into Punjab, one the country's most pivotal province.
Mr Zardari is holding talks with the Pakistan Muslim League-Q (PML-Q), which his wife, the assassinated former prime minister, blamed for an attempt on her life and which he himself dubbed the "killer league".
Mr Zardari sparked a political crisis earlier this month when former prime minister, Nawaz Sharif, and his brother, Shahbaz, the chief minister of Punjab, were banned from holding office. Mr Zardari then imposed his own rule on the province.
Mr Sharif reacted by joining lawyers and agitating against the government under the banner of demands for Iftikhar Chaudhry, who was sacked by the former military ruler, Pervez Musharraf, to be reinstated.
The protests lasted four days and Mr Zardari caved into the opposition's demands at the 11th hour.
Mr Zardari agreed to restore the judge and to order the Supreme Court to review the ban on the Sharif brothers holding office.
Moves have been made to reverse the judgement on the Sharifs and Mr Chaudhry is due to return as chief justice on Saturday.
However, Mr Zardari's Pakistan People's Party (PPP) is now attempting to form coalition government in the Punjab with PML-Q.
The moved comes only days after the Foreign Secretary David Miliband, called on all sides in Pakistan to unite against domestic terrorism.
Mr Miliband had welcomed a calming of the situation in Pakistan and voiced hope it would allow the government and the opposition to focus on rooting out home-grown terror groups that he described as the country's "real enemy".
Mr Sharif had suggested he would be willing to rejoin the governing coalition if the government implements the Charter of Democracy that he signed with Bhutto before she was assassinated in December 2007.
PML-Q have suggested they could support both Mr Zardari's and Mr Sharif's parties in a three-way coalition. The three parties are involved in intense horse-trading to buy each others parliamentarians.