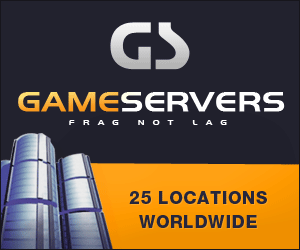 Wall Street Journal
February 16, 2008
Pg. 4
Leading Parties' Choices for Premier Aren't Clear
By Peter Wonacott
Islamabad--As Pakistan heads to the polls Monday, voters face the question: Who could possibly be the next prime minister?
Of the two former prime ministers who returned from exile for the national elections, one is now dead and the other disqualified. There are no clear successors for either. The party that has been ruling Pakistan has attempted to capitalize on the confusion with a prime-ministerial candidate of its own. But it's saddled with an unpopular president -- Pervez Musharraf -- who is expected to hurt the party's chances at the voting booth.
The result: Voters have a clear choice among different political parties, but they are left in the dark about who those parties could pick to lead Pakistan's next government. Under election rules, the party or coalition that wins a majority of seats in the new parliament gets to pick the next prime minister, who must be a member of that assembly. The prime minister will share power with Mr. Musharraf. The situation is adding uncertainty to an election that many hoped would help get the country and its economy back on track.
"I will vote for the Pakistan People's Party because they are the democratic party for poor people," declares Fasl-ur Rahman, referring to the party headed by Benazir Bhutto until she was slain Dec. 27 in a public park not far from his pharmacy in Rawalpindi. Asked who might then lead the country as prime minister if her party wins, the 38-year-old store clerk is less emphatic. He shrugs his shoulders.
The prime-minister question is so up in the air that it's gone on the air. "Enter the PM" is a new Pakistani television show that allows random contestants to try to convince a panel of judges -- and the viewing public -- of their suitability for the government's top job. The show, which appears on the English-language TV channel Dawn, not only draws attention to the job vacancy, but highlights the challenges facing Pakistan as it attempts to return to a civilian-led democracy after nine years of a military-backed government.
In the 1990s, Pakistan's power equation was simpler: Two national political parties, headed by well-known leaders, essentially took turns in power.
Ms. Bhutto, the charismatic chairwoman of the populist Pakistan People's Party, served as prime minister twice, from 1988-1990 and then from 1993-1996. Nawaz Sharif, an industrialist who headed the rival Pakistan Muslim League, filled the office for a spell in 1993 and again from 1997 to 1999. After initially working with the military, the two leaders were pushed from power by Pakistan's generals.
Mr. Musharraf ousted Mr. Sharif's last government in a 1999 coup, sending him into exile after he was convicted of kidnapping and treason. Mr. Musharraf then ruled with the backing of another faction of the Pakistan Muslim League, called Pakistan Muslim League (Q), which included defectors from Mr. Sharif's party. Shaukat Aziz, a former Citibank executive, was Pakistan's last elected prime minister, but he stepped away from politics after the government disbanded for elections late last year.
These days, the power equation is more complicated. Mr. Sharif was disqualified from running for parliament as a result of his earlier convictions, so he can't try for prime minister. Neither can Ms. Bhutto's widower, Asif Ali Zardari, who assumed leadership of the Pakistan People's Party along with his 19-year-old son Bilawal. Mr. Zardari isn't contesting a seat in this election, and his son is too young to run.
It's a perilous time to be prime minister, too. Islamist-linked violence is spreading, the economy is slowing, and separatism in the provinces in Sindh and Baluchistan is a looming threat. The right candidate would ideally pull together political parties to tackle these and other challenges. The wrong one could deepen these divisions.
With its large grass-roots organization, the Pakistan People's Party is perhaps best positioned to select the prime minister. If it captures a majority in parliament, it might seek someone who will challenge Mr. Musharraf's hold over government and lead efforts to oust the unpopular president. If the Pakistan People's Party enters a governing coalition, however, it will probably want a candidate who can work easily with various fractious parties in the coalition. Someone who might be able to do both is Makhdoom Muhammad Amin Fahim, a 68-year-old leader in the Pakistan People's Party. A published Sufi poet with a taste for whiskey, Mr. Fahim appeals to a broad political spectrum.
Mr. Fahim has declined past offers from military-backed governments to serve as prime minister, mainly because the job would have forced him to abandon Ms. Bhutto's party. One of the offers came in 2002 after a three-hour meeting with Mr. Musharraf, according to M. Enver Baig, a friend of Mr. Fahim who heard about the meeting. But Mr. Fahim's loyalty and patience may not win him the job even if his own party comes into power. Some political observers have suggested Ms. Bhutto's widower might stand in the way, viewing him as a threat to the Bhutto political dynasty.
A Pakistan People's Party spokesman denies any rift between Messrs. Zardari and Fahim. An executive committee will make the decision on its prime minister only after the election, according to the spokesman, Farhattulah Babar.
Mr. Sharif's Pakistan Muslim League doesn't have a clear candidate either, but it isn't seen as mustering enough seats in parliament to put forward its own choice.
Pakistan's Islamist parties, which won control of the provincial government in the Northwest Frontier and gained unprecedented influence on a national level in the last election in 2002, are expected to fare badly, mainly because of disillusionment over their ability to govern, and frustration over the rising violence by Islamic extremists.
In the Northwest Frontier -- one of Pakistan's four provinces -- the six-party radical Islamic coalition known as Muttehida Majlis Amal is facing a rout. Political analysts say that could mean the new government takes a tougher line against pro-Taliban elements in the province. The Islamists aren't expected to fare any better in the province of Baluchistan, which had been another stronghold.
Politicians affiliated with the rival Pakistan Muslim League (Q), which has backed Mr. Musharraf, are trying to step into the void with a clear candidate of their own: Chaudhary Pervaiz Elahi. Mr. Elahi hails from a powerful political family in the state of Punjab and is known as a prodigious worker.
"He's efficient, he knows people, and he knows politics," says Muhammad Intikhab Khan, a senior official in the party. "With the other parties, you don't know who you are getting." But with Mr. Musharraf's unpopularity weighing on the chances of the party, Mr. Elahi may never get a chance at the top job.
--Zahid Hussain contributed to this article.