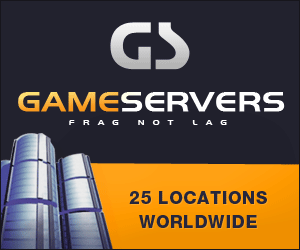 Wall Street Journal
January 3, 2008
Pg. 9
Islamist Group's Losses Elsewhere Raise Its Stake in South Asian Strife

By Jay Solomon and Siobhan Gorman
The current chaos in Pakistan could turn into a defining moment in the fight against Islamist extremism.
Al Qaeda-linked groups have been surging across the country, feeding fears in Washington of a prolonged offensive against Islamabad's secular establishment. At the same time, the U.S. and its allies have notched a string of wins against militant groups in Southeast Asia and the Middle East.
This conflicting dynamic leads many U.S. strategists to argue that what happens in Pakistan this year could be pivotal: If al Qaeda and other militant Islamist groups gain a greater toehold, the terrorist network will have its strongest base of operations since the Taliban ruled Afghanistan in the late 1990s. But having been backed into a corner in other parts of the world, losses in Pakistan could be a major blow, these officials say.
In Iraq, the Pentagon, working with Sunni tribes, has largely forced the group al Qaeda in Iraq -- which has declared itself to be a unit of al Qaeda -- out of its onetime stronghold in western Anbar province. American allies, often with U.S. assistance, have significantly weakened terrorist groups operating in countries such as Indonesia, the Philippines, Lebanon and Saudi Arabia. Just a few years ago, terrorism experts were predicting al Qaeda's ideology could solidify major bases in these countries.
The U.S. has "had a number of significant tactical successes, but in the aggregate, they haven't yet affected the strategic balance," said Bruce Hoffman, a counterterrorism expert at Georgetown University in Washington. He said that as al Qaeda has suffered losses in Iraq, it has shifted "the center of gravity" of its struggle to South Asia.
Last week, Pakistan's government accused al Qaeda of overseeing the assassination of former Prime Minister Benazir Bhutto on Dec. 27. Intelligence officials in Washington and London are still scrutinizing this charge, with some weighing the possible involvement of Islamabad's own intelligence service or some purely homegrown Pakistani militant groups. But U.S. intelligence analysts are increasingly concentrating their attention on a Pakistani militant with ties to al Qaeda, Baitullah Mehsud, according to a U.S. counterterrorism official.
U.S. officials have been watching with growing alarm what they say is the spread of the Taliban and other Islamist groups linked to al Qaeda across Pakistan. They note that a few years ago, these organizations were largely confined to the remote tribal regions along the Afghanistan-Pakistan border. But now they're pushing east and building support in major Pakistani cities.
The fear now is that al Qaeda and its allies will expand their influence as the country faces instability fueled by Ms. Bhutto's death. Counterterrorism experts say they expect more attacks on secular Pakistani politicians and military leaders as militants seek to expand the power vacuum. Experts note that al Qaeda's No. 2 commander, Ayman al-Zawahiri, has repeatedly exhorted Pakistanis in recent months to overthrow President Pervez Musharraf's military government.
"In order for Pakistan to marginalize the extremists, you need to have a compelling leadership who can marshal the forces," said Robert Grenier, the Central Intelligence Agency's Islamabad station chief from 1999 to 2002. "Musharraf can no longer do it."
Pakistan's deteriorating situation has fueled calls for radical solutions. One theory among some counterterrorism officials says U.S. forces should now directly engage al Qaeda and Taliban militants operating inside Pakistan. Previously, policy makers worried such a move would undermine Mr. Musharraf; his weakened state diminishes such fears. Most Pakistan experts believe this would only further radicalize the country's population.
U.S. counterterrorism officials, conversely, are seeking to learn from successes Washington has achieved in other places. In Iraq, the Pentagon succeeded in wooing tribal leaders away from al Qaeda by offering economic and political incentives, and by exploiting ideological differences.
In Saudi Arabia, U.S. officials are lauding a government strategy that has directly targeted senior al Qaeda leaders while also working to rehabilitate lower-ranking members of militant groups. The Saudi government recently released hundreds of onetime fighters from prison who had gone through the program. U.S. officials believe it has significantly reduced the threat of terrorism inside Saudi Arabia, though they still worry it is being exported into countries such as Iraq.
"The Saudi program is about the best program in existence today," said Dell Dailey, the State Department's coordinator for counterterrorism.
In Lebanon, too, U.S. allies weakened the Fatah al Islam militia that led a mutiny in a northern Palestinian refugee camp. The Lebanese army fought the militia with light arms and logistical support provided by the Pentagon and Arab allies.
Washington and Islamabad have arrested hundreds of top al Qaeda figures in Pakistan since the Sept. 11, 2001, terrorist strikes, but have failed to damp a broader growth of radical Islamist ideology among the local population, according to current and former U.S. officials. This campaign has been undercut by a failure by the U.S. to develop effective allies in the tribal regions, say former counterterrorism officials who have worked in the region.
In the coming months, these officials say, the U.S. needs to find common cause with tribal leaders who could prove willing to break with al Qaeda, as they have in Iraq. These tribal chiefs could also assist Washington in dispensing $750 million that the State Department has earmarked for economic development in the tribal areas.
"The way for the central government and for the U.S. to deal with it is to figure out a way to co-opt these guys," said Frank Anderson, who was the CIA's Near East Division chief from 1991 to 1994.