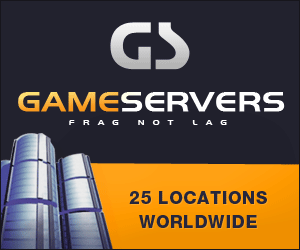 New York Times
March 20, 2009
Pg. 12
By Sangar Rahimi and Carlotta Gall
KABUL, Afghanistan —Suicide bombers who stormed the Justice Ministry and a prison department building in the Afghan capital last month were trained in Pakistan's lawless border region, Afghan intelligence officials have said.
The attack on Feb. 11, which left 26 people dead and more than 50 wounded, was conducted by eight armed men wearing suicide vests, and has been compared to the militant attacks in Mumbai, India, in November and against the Sri Lankan cricket team in the Pakistani city of Lahore on March 3.
The attackers' aim was to kill as many people as possible, Sayed Ansari, a spokesman for the National Security Directorate, said Wednesday at a news conference in Kabul. They also intended to take hostages inside the Justice Ministry and demand the release of Taliban members held in Afghan jails, he said.
Mr. Ansari said seven accomplices had been arrested, and several more killed in a raid in Logar Province, south of the capital. At least one of those arrested has said he was trained in Waziristan, a tribal region of Pakistan, by a man named Mohammad Haris, who Mr. Ansari said organized the operation.
"He played an active role in organizing the attack from the other side of the border," he said, adding that Mr. Haris uses a number of aliases. "He was using a Pakistani mobile phone number to contact other members of the group."
A Taliban fighter based in Pakistan's tribal areas confirmed that a group led by Mr. Haris and operating out of North Waziristan was behind the Kabul attack. Mr. Haris is an Afghan and conducted operations on both sides of the border, he said. One of the attackers killed in Kabul was also known to him and was an Afghan from Zabul Province, said the fighter, who spoke by telephone on condition of anonymity.
Mr. Ansari also suggested that Pakistani intelligence had a role in planning the attacks. "I would like to say specifically that the intelligence agency of our neighboring country is involved and behind these attacks and organizing these activities," he said.
Afghan security officials have long said Pakistan's intelligence agency, the Inter-Services Intelligence Directorate, aids the Taliban insurgency, and increasingly complex attacks on Kabul in the past year have indicated greater sophistication.
In particular, a senior Afghan security official has said that phone calls from a facilitator who organized a suicide attack on the Indian Embassy in Kabul last July was in direct phone contact with a Pakistani intelligence official in Peshawar, Pakistan. American intelligence agencies also concluded from intercepts that Pakistani intelligence officials helped plan that attack, American officials said later.
India has also accused the Pakistani intelligence agency of being behind the suicide attack on its embassy in Kabul last year and the attacks in Mumbai.
Pakistan has denied the allegations, blaming "nonstate actors," at most, for the attacks.
The attackers at the Afghan Justice Ministry were all killed in the battle there. In order to take hostages and demand prisoners' release, Mr. Ansari said, they had a megaphone, enough food for several days and cellphones to keep in touch with one another and with the mastermind in Pakistan.
Even though the eight gunmen were able to breach security and reach the center of the city, Afghan security forces ended the siege within three hours. Five Afghan members of the police and intelligence services were killed.
Sangar Rahimi reported from Kabul, and Carlotta Gall from Islamabad, Pakistan. Pir Zubair Shah contributed reporting from Islamabad.