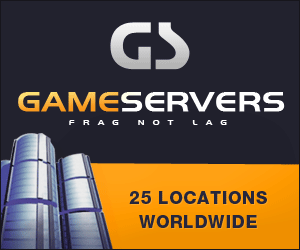 Honolulu Advertiser
January 21, 2007
By William Cole, Advertiser Military Writer
The nomination of Adm. William J. Fallon to oversee ground wars in Iraq and Afghanistan has led to speculation whether the Navy's 60-year lock on the helm of U.S. Pacific Command — the job Fallon is vacating — can be broken.
The Air Force is publicly lobbying for the Hawai'i-based command that covers more than half the globe, emerging military power China, nuclear threat North Korea and potential hot spots such as Indonesia and the Philippines.
"We have, in fact, a couple of very well-qualified candidates we believe we can present," Air Force Secretary Michael Wynne told the online publication Inside Defense.
The argument goes that the Pacific is covered more readily by air than by sea.
Two years ago, the recommendation of Air Force Gen. Gregory "Speedy" Martin for the job met with stiff opposition from Republican Arizona Sen. John McCain, who grilled Martin over a Boeing 767 refueling tanker scandal. Martin's name was subsequently withdrawn.
Sen. Daniel K. Inouye, D-Hawai'i, meanwhile, called U.S. Pacific Command a "water command" and said it should be led by an admiral. Fallon was then approved.
One nationally known defense analyst said not much has changed, at least as far as the Pacific is concerned, and he predicts the Navy again will be tapped for the Camp Smith command.
The Navy has always been the most independent of the services, and not afraid to use its political clout, said Lawrence Korb, an analyst at the Center for American Progress and former assistant secretary of defense.
"Let's say you did pick somebody (for U.S. Pacific Command) who wasn't a naval officer," Korb said. "You'd have congressional hearings and they (the Navy) would let their supporters know they were unhappy about it. I think you might see a parade of retired admirals coming out there saying this is a bad idea."
Long before Martin's nomination, Defense Secretary Robert McNamara in the 1960s tried to push for an Air Force general as the head of U.S. Pacific Command, Korb recalled.
"Even he, who was, if anything, more powerful than (former Defense Secretary Donald Rumsfeld), was not able to pull it off," Korb said.
Possible successors
A name Korb has heard as a possibility for the Pacific job is Adm. Edmund Giambastiani Jr., the vice chairman of the Joint Chiefs of Staff.
"He's very well thought of. If Rumsfeld was still there, I think he'd get it," Korb said.
Giambastiani has a lot of joint experience with the different services, he said, and had a key role with the most recent Quadrennial Defense Review, a planning roadmap for the military.
Loren Thompson, a defense analyst with the Lexington Institute in Virginia, said the name that he's heard as a possible successor to Fallon is that of Adm. Robert F. Willard, vice chief of naval operations.
Willard commanded the 7th Fleet embarked aboard the USS Blue Ridge in Yokosuka, Japan; was a deputy and chief of staff to the commander of the U.S. Pacific Fleet; and was an F-14 Tomcat aviator.
Adm. Gary Roughead, the head of U.S. Pacific Fleet, also is mentioned as a candidate for the Pacific Command job.
"Roughead's name always comes up for the top jobs," Thompson said.
Roughead also is talked about as a possible chief of naval operations, but Thompson said the name he is hearing as a possible replacement for chief of naval operations Adm. Mike Mullen is Adm. Timothy Keating, who leads U.S. Northern Command.
If the Pentagon was to look outside the Navy, a name mentioned in Hawai'i as a deft China hand is Army Lt. Gen. Karl Eikenberry.
Eikenberry, commander of U.S. and allied forces in Afghanistan, earned an interpreter's certificate in Mandarin and an advanced degree in Chinese history from Nanjing University.
The three-star general was director for strategic planning and policy for U.S. Pacific Command, and was an assistant division commander at Schofield Barracks.
"I think he's a good guy," Korb said. "It's true that you've got to deal with China, but you are not sending ground forces in there. You've got ship visits and things like that."
On the Air Force side of the house, Thompson speculates the service may put forth Lt. Gen. David Deptula as a candidate to lead Pacific Command.
Deptula, deputy chief of staff for intelligence with the Air Force, previously was vice commander of Pacific Air Forces at Hickam Air Force Base.
Whoever is picked, "getting along with China" will be a priority, Thompson said.
There is a real danger that as terrorists are driven out of the Middle East, they will migrate to the archipelagoes of Indonesia and Malaysia, and North Korea will remain a constant source of concern, Thompson said, but the big issue going forward is likely to be China vying for regional dominance.
Fallon is credited for his overtures to China, including three visits to the country, to promote mutual understanding and better gauge intentions.
Fallon, recommended by new Defense Secretary Robert Gates to be the first admiral in charge of U.S. Central Command in its 24-year history, pushed for the military exchanges with China despite some vocal criticism from some corners of the Pentagon and some conservative think tanks.
Dan Goure, who also is a defense analyst with the Lexington Institute, said for all the statements that Fallon was out of step with the Bush administration, there was no evidence he was ever reined in.
"I think what was going on here was in fact plausible deniability," Goure said. "The administration, from very early on, knew it had to have a good working relationship with China, but couldn't necessarily be out front on it."
Korb expects Fallon's Senate confirmation hearing to be held soon, possibly in February, with Gen. John Abizaid, the present head of U.S. Central Command, expected to retire in March.
If an admiral is chosen for Pacific Command and Fallon is confirmed for Central Command, the Navy will have four of nine unified combatant commander positions as the lineup now stands. The Army has two, the Air Force two, and Marines have one.
Greater role for Navy?
Brad Glosserman, executive director of the Hawai'i-based Pacific Forum Center for Strategic and International Studies, told Inside Defense the Navy "does the heavy lifting here, and I think looking at the nature of 21st Century challenges and responses, the Navy will assume an even greater role."
Korb, however, wonders if the selection of Fallon for a command that has two ground wars at its core could mean the mold will be broken in the Pacific.
"Is Fallon kind of the harbinger of things to come?" he said, "because, after all, if you can put an admiral in charge of two different land wars, there's no reason you can't put a general in the Pacific."