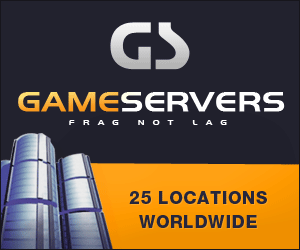 TIM REYNOLDS
Associated Press
MIAMI -
Jermaine O'Neal calls Al Harrington his "little brother," which explains why he spent some time last summer lobbying the Indiana Pacers to reunite them.
Off the court, they were tight.
On the court, though, it simply didn't work - much to O'Neal's dismay.
So the Pacers are about to deal with a massive roster shake-up, one that'll begin in earnest Friday when four new faces - Troy Murphy, Mike Dunleavy, Ike Diogu and Keith McLeod - are set to arrive from Golden State in exchange for Stephen Jackson, Sarunas Jasikevicius, Josh Powell and Harrington, all of whom were swapped in a deal on Wednesday.
"Fighting to get him back pretty much all summer then losing him three months into the season was a tough pill to swallow," O'Neal said Thursday about Harrington's departure. "But my job is to deal with the guys that we have as long as I'm in a Pacer uniform and make sure the guys that are coming in are comfortable as fast as possible."
That process starts Friday, when the Pacers return home. They had 10 players in uniform for Thursday's 104-101 loss in Miami and should have their full complement ready Saturday when they host the New York Knicks - a contest that'll open a stretch of 14 home dates in a 17-game span.
And that run of home games could be a season-defining stretch for the Pacers, who are 20-19 and in fourth place in the Central Division but a mere 3 1/2 games behind Cleveland for the best record in the Eastern Conference.
"It was a pretty quiet plane ride down here to Miami," O'Neal said. "I looked around and most of the guys were sleeping, which is unusual because we're a pretty big joking group of guys. Not having those voices and those faces on the plane, it was a little bit emotional."
Pacers coach Rick Carlisle sounded optimistic that the deal would work for each club. Both have hovered around .500 for most of the season.
"We gave up some good players but we're getting a lot of good players that we think fit in with what we're trying to do in terms of how we're playing," Carlisle said. "We want to fit the right kind of guys around Jermaine O'Neal because he's our franchise player and one of the top players in the league."
That was the thinking that prompted Indiana to bring Harrington back in the first place.
Harrington spent the first six years of his career with the Pacers, then the last two with the Atlanta Hawks, who shipped him back to Indiana over the summer in exchange for a 2007 first-round draft pick. He averaged 15.9 points and 6.3 rebounds this season, but the Pacers still sent him elsewhere.
"We went through a lot to get him back, obtaining a trade exception and going through a lot," Carlisle said. "And that's tough, but one of the realities of trades is you've got to give up good players to get good players and we think the guys we traded for really fit with what we're trying to do and be about as a franchise."
Carlisle said the way Dunleavy and Murphy can both shoot from outside and rebound made them attractive targets, but sounded particularly excited about obtaining Diogu - a 6-foot-8, 255-pound second-year forward who was getting 13 minutes per game with the Warriors.
"One of the key factors was the ability to get Diogu in the deal because he's a young prospect that could be a very good Eastern Conference rotation player for us," Carlisle said. "The opportunity to get him made the deal happen."
Moments before the trade was revealed to the Pacers' players on Wednesday, O'Neal said he was talking with teammates during practice about where to eat once they arrived in South Florida.
Hours later, he was headed south and his former teammates were headed west, a stunning turn of events that O'Neal said left him feeling "shellshock."
But after Thursday's loss, he was already looking ahead.
"Now we have a chance to get our new guys in," O'Neal said