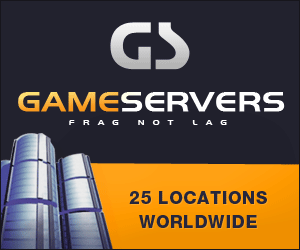 Defense Daily
April 18, 2007
Pg. 1
By Michael Sirak
The combat readiness of Army brigades being prepared for deployment to Iraq later this year could be severely impacted if the current impasse over FY '07 supplemental spending legislation is not resolved by mid May, the nation's highest ranking military officer said yesterday.
This would be on top of the effect on repairs and training that Congress' delay in providing about $100 billion in emergency funds to the Department of Defense (DoD) is already having on the land service, Chairmen of the Joint Chiefs of Staff (JCS) Gen. Peter Pace told the Defense Writers Group on April 17. This extra money, which is on top of the DoD's baseline FY '07 budget, is primarily meant to sustain combat operations in Afghanistan and Iraq. Without it, the Army says its activities will become more restricted next month and will only be supportable through mid June.
"One of the results of going past May 15, in addition to less training, in general, and less repair work, in general, is the possibility of not having enough training money for the seven [Army] brigades that are in the pipeline yet to deploy to Iraq over the next six months or so," Pace said. "And it is possible that, depending on how long the money is not provided, that you would not be able to get all of the training done that you would want to get done for [a soldier] before you sent him into combat. Therefore, you would not certify that unit as being combat-ready and you would not send it."
Accordingly, Pace, the first Marine Corps general to serve as the JCS chairman, said the lack of training would leave the Army with two undesirable options: extend the deployment of the units already in theater that are awaiting replacement; or bring these units home, as scheduled, and maintain a lesser force in theater to accomplish the mission. This comes at a time when the United States is surging ground forces to Iraq in an effort to stabilize Baghdad and the violent al Anbar province.
Such pronouncements are not solely speculation, said Pace, who has served since September 2005 in his current chairman's role, and as such, is the principal military advisor to the president and secretary of defense.
"You can go back to last year at this time," he said, citing similar funding delays. "We can point very directly to those impacts."
Congressional leaders are expected to meet tomorrow with President George Bush to attempt to find a way to resolve disagreements over the FY '07 supplemental appropriations bill as lawmakers go into conference to determine the final version. Both the House of Representatives and Senate included language in the respective versions of the bill that they passed last month calling for the United States to begin withdrawing troops from Iraq as soon as later this year and complete the pullout next year.
The White House opposes these time-driven dictates and, as a result, President Bush said he would veto any bill sent to him that retains such passages.
The president requested $93.4 billion for defense in the supplemental to support the ongoing operations in Afghanistan and Iraq. The House bill would provide the Department of Defense with $100.4 billion; the Senate version grants $98.3 billion.
The Army put out a statement on Monday, saying it "remains determined to do whatever necessary to execute its mission," which it defined as defending the nation, prosecuting the war on terror and supporting uninterruptedly the families of its deployed soldiers.
But with the supplemental spending bill still under congressional review, the service said it is reducing spending in certain areas so as to stretch its resources and maintain its war-related activities and support to families.
"Beginning in mid-April, the Army will slow the purchase of repair parts and other supplies, relying instead on existing inventory to keep equipment operational," the service's statement said. "Priority will be given to repair and refurbishment of immediately needed warfighting equipment, while training and other non-mission critical equipment repair will be deferred."
Additionally, Army officials said the purchase of day-to-day supplies with government charge cards will be restricted, non-essential travel will be postponed or canceled, and the shipment of equipment and supplies will be restricted or deferred altogether, unless needed immediately for war efforts. The service said it will also delay the repair of facilities and environmental programs unless they are necessary for safety or health reasons, or would otherwise be detrimental to family support.
The land service also anticipates receiving $1.6 billion in temporarily reprogrammed funds that the Office of the Secretary of Defense intends to move from Air Force and Navy pay accounts to its own operating coffers, the statement said. Congress must approve this reprogramming.
Echoing Pace's statements, the Army said it will take more restrictive actions come May, beginning with a freeze on new civilian hiring from outside the Army and the release of temporary employees. It said it will also cease to enter into new contracts and task orders, and will suspend some service contracts that support training events and facilities.
"Army commands will be directed to review their outstanding orders for parts, supplies and services and cancel orders that are not essential for immediate operations," the statement said.
Even with the spending restrictions and temporary $1.6 billion infusion, the Army estimates that its funds "are sufficient to keep operations running only until the end of June."
And these stop-gap measures carry with them consequential effects, including substantial disruption to installation functions, decreasing efficiency as well as potentially further degrading the readiness of non-deployed units, the land service said.
"If the funding is not there and you don't know when you are going to get it, by law, you have to start doing things so you are not spending more money than you have within this year's budget," Pace said of the Army's predicament.
"We have, to the best of our ability, described the impact and our sense of urgency and I know that the leadership in Congress is working hard to find the right answer," he said, adding that the DoD remains "absolutely committed to making sure that every single person deploying to the war zone is properly trained and equipped."