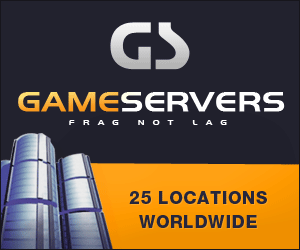 Washington Times
March 30, 2007
Pg. 16
Recommends U.S.-Sino hot line

By Richard Halloran, Washington Times
HONOLULU -- Gen. Peter Pace, chairman of the Joint Chiefs of Staff, says China's senior generals provided him greater access to sensitive bases and command posts during a just completed visit to that nation than any U.S. officer previously received.
Gen. Pace also said in an interview on Monday that he had proposed that the United States and China set up a "hot line" to head off any confrontations.
The Marine general was in China for four days last week to advance the gradually expanding contacts between Chinese and U.S. military leaders. While there, he publicly cautioned the Chinese not to miscalculate U.S. military capabilities or intentions. Other senior U.S. officers have done the same, but in private.
Gen. Pace stopped in Hawaii on his way back to Washington to attend Adm. Timothy J. Keating's assumption of command at the U.S. Pacific Command.
In the interview, Gen. Pace said the Chinese "treated me better, I think, than they've treated any other U.S. officer."
"There were five or six things they had me do that no one else did," including climbing into a Russian-designed SU-27 fighter plane and riding in a T-99 tank.
Gen. Pace was invited into a Chinese general's office, where China's war maps were displayed, and then visited a command post with more displays and a table showing the disposition of Chinese forces. "They were very open about that," Gen. Pace said.
Over the past decade, the United States and China have slowly increased military exchanges, mostly involving the U.S. admirals who have led the Pacific Command from its headquarters in Hawaii. Those exchanges were interrupted in 2001 when a Chinese fighter plane collided with a U.S. EP-3 reconnaissance plane over the South China Sea. They resumed after that episode was resolved.
Even so, U.S. leaders have long complained that China's People's Liberation Army lacked transparency, keeping secret its budgets, arms development and procurement policies, strategy and doctrine.
Defense Secretary Robert M. Gates told reporters in Washington recently that China's 18 percent increase in defense spending, its anti-satellite missile shot in January, and its aggressive submarine operations over the past year added up to "a significant investment in their military forces."
Mr. Gates continued: "I think that greater transparency would help from the standpoint of the Chinese in terms of both what they are doing and what their strategies are, their intent in modernizing their forces." He urged the Chinese to show "a greater openness about their purposes."
In China, Gen. Pace said his comment about miscalculation was not intended as a warning. "It was really a concern that I just wanted to voice publicly for everybody," he said.
The general said he wanted to engage not only senior Chinese officers but also junior officers and enlisted people so that "you can build the understanding that will avoid miscalculation." Gen. Pace said he thought the Chinese understood his message. In a wrap-up discussion with a Chinese general, Gen. Pace said he heard some of his own words repeated back to him and was told why the Chinese "were anxious to have cooperation."
"I think they took [the remarks] in the way they were offered, which was a concern that we as military guys have a special responsibility to have as much understanding as possible to prevent miscalculation," he said.
On the hot line, Gen. Pace suggested it would be a telex or e-mail connection modeled on the hot line between the Soviet Union and the United States during the Cold War. Messages in Russian and English flowed 24 hours a day to keep the line open.
Gen. Pace added that "it would also be good to be able to just pick up the phone" to talk with Chinese officers. "Now that I've been there," he said, "it's not a cold phone call; it's a face and a name and a voice that you recognize."
That recalled the lament of Adm. Joseph Prueher, who led the Pacific Command in 1996 when China lobbed missiles toward Taiwan. Most Sino-U.S. military exchanges had ceased after the People's Liberation Army massacred students pleading for democracy in Tiananmen Square in 1989. Adm. Prueher said publicly that he lacked the names of China's military leaders and did not have a telephone number so that he could call to determine their intentions and to warn them not to misjudge the potential for a U.S. response. Instead, as tensions rose, the admiral deployed two aircraft carrier task forces to the sea east of Taiwan to warn the Chinese to back off.