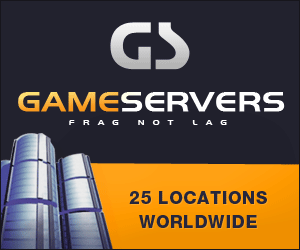 Miami Herald
April 22, 2008
Pg. 11
Pakistan is again forcing Afghan refugees to return home. It plans to send all Afghan refugees back by the end of 2009.
By Saeed Shah, McClatchy News Service
Pakistani authorities have resumed sending tens of thousands of Afghan refugees, many of whom have lived for decades in camps near the Afghanistan-Pakistan border, back to Afghanistan.
The ouster of the Afghans from the massive Jalozai refugee camp just east of Peshawar was put on hold last week after fighting broke out along the highway that leads through the legendary Khyber Pass to the Afghan border.
On Sunday, however, brightly colored trucks were making their way through the pass again, loaded with the worldly possessions of thousands of Afghan families. Women and children perched on top as the trucks lurched forward.
An estimated 2,000 Afghan refugees passed through the border checkpoint at Torkham on Sunday. They came in giant, open-top trucks, heavily laden with everything from doors, window frames and beds to piles of wooden beams and planks that will be used to construct homes in Afghanistan.
Rahul Amin, a bus conductor, was born in Jalozai. Now 19, he said that Pakistan is his home.
''We don't think of Afghanistan as our country,'' he said. ``When I have raised my voice, it is for Pakistan.''
Jalozai was established in 1980 as Afghans began fleeing the Soviet invasion of their country, and it was the largest and oldest camp for Afghan refugees in Pakistan, once housing 80,000 people in a small city of solid mud or brick homes, electricity, running water and schools.
Last week, bulldozers moved in to begin demolition, making rubble of the houses and shops that once stood along the settlement's main road. Neat piles of bricks and wood marked what some refugees had salvaged for resale. Others are taking the material with them.
Shah Ghasi, 70, sat alongside a pile of wood, hoping for customers. His home in Mazar-i-Sharif, Afghanistan, was destroyed during the Soviet invasion of the 1980s. He has been at Jalozai for 24 years.
''We are homeless here now, and we will be homeless there'' in Afghanistan, he said. ``I don't have the money to go.''
More than three million Afghans fled to Pakistan, where they've lived ever since without being given citizenship.
''In other countries, you get citizenship after five years, here you don't get it after 20 years,'' said 21-year-old Hazmat Khan. ``[Jalozai] was just a jungle. We turned it into a town. There wasn't even a donkey here before.
``My younger brother went to Kabul. He doesn't have so much as water there.''
Pakistan plans to send all Afghan refugees back by the end of 2009. But the office of the U.N. High Commissioner for Refugees in Pakistan has warned that so speedy a resettlement program risks creating a humanitarian crisis, given the conflict in Afghanistan.
Pakistan's haste may be tied to security concerns. Jalozai and other camps were once the breeding ground for anti-Soviet jihadis. These days, a different breed of jihadi, the Taliban, are believed to use them as places to rest between campaigns.
The Shamshatoo camp is associated with Afghan military commander Gulbuddin Hekmatyar, while Ustad Abdul Rasul Sayyaf, a veteran mujahaddin fighter and hard-line Islamic theologian, allegedly ran Jalozai.
''You never know who comes and who goes in these camps,'' said Mehmood Shah, a former top provincial interior ministry official. ``The government of Pakistan has decided that the Afghan mujahaddin must finally go back.''
Shah said that the U.S. officials he'd discussed the issue with were uncertain whether closing the camps was a good idea.
''The U.S. was 50-50 on this issue,'' Shah said.