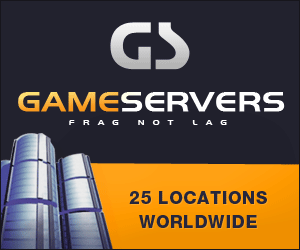 Thu Sep 28, 2006 5:07 PM ET
By Paul Thomasch
NEW YORK (Reuters) - Billionaire investor and dot-com veteran Mark Cuban had harsh words on Thursday for YouTube, the online site that lets people share video clips, saying only a "moron" would purchase the wildly popular start-up.
Cuban, co-founder of HDNet and owner of the NBA's Dallas Mavericks, also said YouTube would eventually be "sued into oblivion" because of copyright violations.
"They are just breaking the law," Cuban told a group of advertisers in New York. "The only reason it hasn't been sued yet is because there is nobody with big money to sue."
YouTube, based in San Mateo, California, specializes in serving up short videos created by everyday people. Its popularity, with more than 100 million video showings daily, has spurred speculation the firm will be sold or taken public.
But YouTube has also come under scrutiny because users often post copyrighted material, including music videos produced by well-established artists.
YouTube company representatives were not immediately available to respond to Cuban's comments.
Cuban said "anyone who buys that (YouTube) is a moron" because of potential lawsuits from copyright violations.
'GOING TO BE TOASTED'
"There is a reason they haven't yet gone public, they haven't sold. It's because they are going to be toasted," said Cuban, who has sold start-ups to Yahoo Inc. and CompuServe.
YouTube, which has nearly one-third of the U.S. Web video audience, three times that of Google Inc., or twice that of News Corp's MySpace, has been working on signing licensing deals with music companies and TV networks to ensure they are paid when users view their content.
This month YouTube unveiled its first deal to distribute music videos legally from a major music company by agreeing a deal with Warner Music Group, home to pop stars James Blunt and Madonna.
In other remarks, meanwhile, the often-controversial Cuban also told advertisers that the reach of YouTube is limited, particularly when it comes to user-generated videos.
"User-generated content is not going away," he said. "But do you want your advertising dollars spent on a video of Aunt Jenny watching her niece tap dance?"
"Somebody puts up something really good and you get, what, 60,000 viewers?" Cuban added during the event at Advertising Week in New York.
YouTube now offers advertising through banner ads, promotions and sponsorships. It has said it plans to roll out a range of different advertising options over the coming year.
Cuban cautioned advertisers against investing heavily in so-called viral campaigns that are spread by users beyond their initial point of distribution on YouTube or other video sharing sites. But he touted opportunities to run commercials on high-definition television such as his HDNet network.
"What makes viral so special is it's so hard to do. It's so hard to plan. It's hard to stand out," he said, describing 99 percent of money advertisers spend on viral campaigns as "wasted."
"You guys love to be the trailing edge," he said.