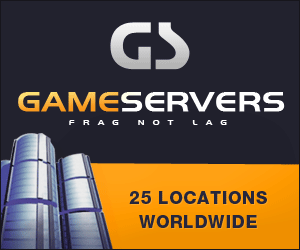 New York Times
February 23, 2007
By Richard A. Oppel Jr.
BAGHDAD, Feb. 19 — It looked like a scene out of a counterinsurgency training video. Dressed in crisp uniforms with a computer-generated camouflage of blue, gray and brown, Iraqi national police officers joined United States troops on searches late last week through relatively calm districts of Shaab and Ur in northeast Baghdad in the first large operation of the Baghdad security plan.
But appearances in Iraq can often be deceiving. At least two of the national police officers who turned out for the operation were moving ahead of the American troops not to lead the security drive but to warn the residents to hide their weapons and other incriminating evidence.
Some policemen on the sweep advertised their Shiite sympathies. Infiltration by militias has always been a major problem for the Iraqi security forces, and particularly the police, viewed by many Sunnis in the capital as de facto Shiite militia fighters.
The much anticipated effort to wrest Baghdad streets from the control of militias and insurgents has been presented in news conferences and public statements as an Iraqi-led operation. Iraqi officials have been out front, announcing arrests, weapons finds and other details, as well as new decrees intended to halt two years of so-called sectarian cleansing. But on the streets, the joint patrols seemed little different from those of the past few years: A handful of Iraqis, acting at the direction of a larger group of Americans, opening drawers and closets and looking behind furniture as they searched for banned weapons or other contraband.
For the first few days of the operation, about 2,500 American troops took part, compared with about 300 Iraqi forces, a mix of police and Army personnel, military officials said. The original plan called for Iraqis to work with United States troops throughout the night to enforce curfews and otherwise ensure that the gains of the previous day were not lost. But they were shifted to buttress the day force.
It was a translator working with the Americans, interviewed a day after the fact, who had overheard the Iraqi police tipping off the Iraqis. "They were telling people in the neighborhood to hide your weapons from the Americans," he said. The police were Shiites, he said, and inclined to favor others of their sect in the district, which is mostly Shiite but has a considerable Sunni population.
On another patrol, an American commander said, Iraqi residents told American soldiers that a national policemen had warned them to hide anything incriminating including paraphernalia about Moktada al-Sadr, the Shiite militia leader whose forces are targets of the Baghdad crackdown.
"Families told us he was warning people before we'd come in, 'If you have this or that, then hide it before they get here,' " said First Lt. Andy Moffit, who led a platoon through Shaab and Ur. The major problem with Iraqi forces is not their tactical skill, but their "loyalties and integrity," he said.
On that score, he said, "We've still got years to go."
Fearful of police ties to the militias, some residents questioned by the Americans about militia activity refused to say anything until the police were led out of the room.
Moreover, some Iraqi forces made little effort to hide their true allegiance. In one police truck an amulet stamped with the image of Imam Hussein, the revered Shiite martyr, swung from a rearview mirror. Next to it was a green Shiite flag, taped to the inside of the windshield. The truck's radio blared chants heard during Ashura, a Shiite religious holiday.
To many Sunnis the Iraqi forces remain little more than instruments of Shiite hegemony, and the Baghdad plan appears to have done little to change that view.
"They can't protect the Sunnis in the Shiite districts, and they will never fight the militias because they are from the same sect," said Ahmed al-Mashhadani, a Sunni resident of west Baghdad, where other Baghdad security operations took place last week. "We don't trust them, and if American troops leave, we will call back the resistance platoons to protect ourselves."
American troops in northeast Baghdad heard the same refrain from Shiites who said that only their own militias could protect them from Sunni insurgents. "Before, the Mahdi Army checkpoints used to check each vehicle that came in here," lamented one Facilities Protection Service guard, a Shiite, at a warehouse in Ur. "Now, the Iraqi police aren't really checking each vehicle."
American officials had long insisted that Iraqi forces were making great strides. But the torrent of sectarian killings that followed the Samarra shrine bombing last February made plain that most Iraqi troops were not up to the task and, in a frightening number of cases, were part of the problem.
Beginning in August, American troops increasingly returned to the front lines in Baghdad, facing roadside bombs and other threats. They have suffered an average of 85 deaths a month since then — a 50 percent increase over the previous six months. And those fatalities have increasingly occurred in Baghdad.
Lt. Col. Avanulas Smiley, commander of the First Battalion, 23rd Infantry Regiment, said he took heart in the performance of an Iraqi national police commander during the northeast Baghdad operations, citing the man's willingness to acknowledge and address concerns about militia infiltration.
He also said the number of police officers on the sweeps was not the total number of Iraqis working on the security push. That number would include others who operated checkpoints and worked independently of the Americans. He said he was disappointed that more Iraqi forces did not participate in the sweeps.
And he noted the flagging political support in the United States for the occupation. "We run the risk of losing popular support when there is the potential for getting this thing over the hump," he said.
For now, what the Bush administration has called its surge plan, widely seen as a last effort to rescue Baghdad from civil war, will bring more than 17,000 additional troops to Baghdad to carry out a new strategy that leaves United States forces clustered in outposts throughout Baghdad neighborhoods, close to the streets and to Iraqi police and troops.
They will have plenty to do. Even routine security tasks performed by Iraqi forces, such as operating traffic checkpoints, are frequently undermined by laziness, American troops say, if not outright sabotage through complicity with the militias.
The thoroughness of the inspections can vary widely. In one hour at an Iraqi checkpoint in Karada, a mostly Shiite neighborhood, on Feb. 16, the police allowed more than 150 vehicles to pass while pulling over about 25. In only three cases did they open the trunks. They found nothing. At another checkpoint a mile away, near the Green Zone, most of the cars were pulled aside, and eventually traffic snaked for a mile.
Then a sedan containing six young men pulled up to barriers set up by interior ministry commandos. The driver, apparently referring to an unspecified militia, said, "I'm with the guys," said an Iraqi reporter for The New York Times who had heard the exchange. The car was immediately sent through.
Reporting was contributed by Max Becherer, Damien Cave, Ahmad Fadam and Qais Mizher.