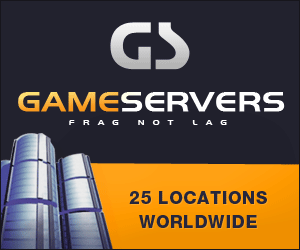 Washington Times
April 11, 2008
Pg. 4
By S.A. Miller, The Washington Times
Sen. Barack Obama says he will not require his picks for the Joint Chiefs of Staff to support his desire to lift the ban on gays in the military — a dichotomy that could re-create the conflict between the White House and the Pentagon that produced the "don't ask, don't tell" policy in 1993.
"I reasonably can see 'don't ask, don't tell' eliminated," Mr. Obama told the gay newsmagazine the Advocate. "I would never make this a litmus test for the Joint Chiefs of Staff. ... My paramount obligation is to get the best possible people to keep America safe."
Mr. Obama, the front-runner for the Democratic nomination for president, told the magazine that he also wanted to pass a law protecting gays from employment discrimination and repeal the 1996 Defense of Marriage Act that bars federal and interstate recognition of same-sex marriages.
The interview published yesterday helped to deflect gay-rights advocates' recent criticism that Mr. Obama is silent on their issues.
Victor Maldonado, spokesman for the Servicemembers Legal Defense Network, which advocates against the military's gay ban, acknowledged that Mr. Obama's position on the Joint Chiefs of Staff risked a repeat of its creation under President Clinton.
But he said he trusted Mr. Obama, a longtime supporter of the gay-rights agenda, to ultimately surround himself with like-minded leaders.
"We know from experience what happens when the president and the chairman of the Joint Chiefs do not agree," he said. "That's what got us into this position with 'don't ask, don't tell' in the first place."
Joe Solmonese, president of the gay-rights group Human Rights Campaign, said his organization does not question Mr. Obama's commitment to overturning the "don't ask, don't tell" policy.
"We look forward to working with him to end this unnecessary discrimination against patriotic gay and lesbian servicemembers protecting our country at home and abroad," he said.
The policy was implemented in 1993 by Democratic rival Sen. Hillary Rodham Clinton's husband, President Bill Clinton, as a compromise when his plan to open the military to gays met staunch opposition from top brass.
Mrs. Clinton of New York pledges to lift the gay ban if elected.
Mr. Obama of Illinois said military leaders are increasingly recognizing the detrimental affect of the "don't ask, don't tell" policy, which allows gays to serve as long as they do not engage in homosexual sex, announce their sexual orientation or attempt to enter into a same-sex marriage.
"We're spending large sums of money to kick highly qualified gays or lesbians out of our military, some of whom possess specialties like Arab-language capabilities that we desperately need," he said. "That doesn't make us more safe, and what I want are members of the Joint Chiefs of Staff who are making decisions based on what strengthens our military and what is going to make us safer, not ideology."
The four branches of the U.S. armed forces has discharged 612 servicemembers for violating the "don't ask, don't tell" policy in fiscal 2006. It was the lowest number of discharges for violating the ban since fiscal 1997, when the Department of Defense started to keep the records.
The highest number of discharges for being gay — 1,227 — occurred in fiscal 2001, according to the Pentagon.
Elaine Donnelly, president of the Center for Military Readiness, which promotes military-social issues and opposes gays in the military, said Mr. Obama's support for gay rights threatens to undermine military discipline and troop morale.
"He want's to impose a sexual agenda on the armed services," she said. "I think he shows an appalling lack of understanding about the armed forces. ... People who live in conditions of little or no privacy should not be force to be exposed to [sexual] situations."