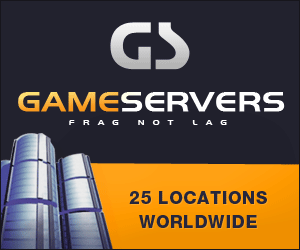 New York Times
March 23, 2009
Pg. 11
By Helene Cooper
WASHINGTON — The United States must look for a way out of the war in Afghanistan, President Obama said, in a signal that the military build-up in Afghanistan will not be open-ended and will lead to the eventual withdrawal of American and NATO troops from the country.
"There's got to be an exit strategy," Mr. Obama said in a wide-ranging interview shown Sunday on "60 Minutes" on CBS. "There's got to be a sense that this is not perpetual drift."
European officials have been outspoken about their plans to leave Afghanistan in the next three to four years. Mr. Obama's remarks, which were recorded on Friday, indicated that the administration, which has more troops and resources in Afghanistan than European countries do, is also working toward a long-term strategy.
Last month, he announced that he would send 17,000 more American troops to Afghanistan this spring and summer, adding to the 36,000 already there.
In the interview, Mr. Obama also signaled that the United States was redefining its mission in Afghanistan, away from the Bush administration's broader strategy of promoting democracy, civil society and governance in Afghanistan and toward getting the country to a point where it is not used to start attacks on the United States.
Asked what the United States' mission in Afghanistan should be, Mr. Obama replied: "Making sure that Al Qaeda cannot attack the U.S. homeland and U.S. interests and our allies. That's our No. 1 priority."
Mr. Obama also defended his Treasury secretary, Timothy F. Geithner, and signaled some unease with the House bill to tax executive bonuses at the American International Group at a 90 percent rate. The White House has yet to take a firm position on the bill, and Mr. Obama, when asked, would not say whether he thought it was constitutional. But he did sound an alarm.
"I think that, as a general proposition, you don't want to be passing laws that are just targeting a handful of individuals," he said. "I think you certainly don't want to use the tax code to punish people."
But, he added: "I think you've got a pretty egregious situation here that people are understandably upset about. And so let's see if there are ways of doing this that are both legal, that are constitutional, that uphold our basic principles of fairness, but don't hamper us from getting the banking system back on track."
Mr. Obama said that, so far, he was finding the job of commander in chief "exhilarating," adding that while he was reading more now, most consisted of briefing books.
"You know, you get a little time to read — history or, you know, policy books that are of interest," he said. "But there's a huge amount of information that has to be digested, especially right now. Because the complexities of Afghanistan are matched, maybe even dwarfed, by the complexities of the economic situation."
Mr. Obama said that his family was adjusting to life in the White House and that his daughters, Malia and Sasha, enjoyed having friends over to try out their new swing set. It is just outside the Rose Garden, where he can watch them play from the Oval Office.