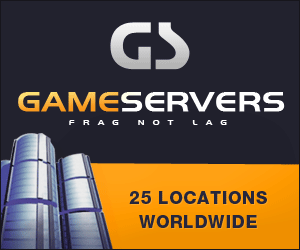 Miami Herald
March 23, 2009
Pg. 4
A week after criticism by former Vice President Dick Cheney, President Barack Obama defended his plan to empty Guantánamo.

By Carol Rosenberg
President Barack Obama said in an interview broadcast Sunday that the Bush administration did not properly vet Guantánamo detainees before freeing them. Still, he defended his plan to empty the prison camps to mend global relations.
Obama made the remarks in excerpts released by CBS
60 Minutes
a week after former Vice President Dick Cheney derided as risky the president's plans to dismantle GOP-led detainee policy.
''How many terrorists have actually been brought to justice under the philosophy that is being promoted by Vice President Cheney?'' Obama retorted. ``It hasn't made us safer. What it has been is a great advertisement for anti-American sentiment.''
The Bush administration sent about 500 detainees to other countries in its periodic rounds of releases since opening the controversial prison camps in January 2002. The Obama White House has approved release of only one so far from Guantánamo -- a former British resident who was sent to London.
Justice Department officials are now sifting through the files of the 220 war-on-terrorism captives at Guantánamo to decide who can be sent home, who can be resettled in third countries and who should face trial.
Back to terrorism
Spokesmen for Secretary of Defense Robert Gates have claimed a sizable recidivist rate of former detainees who have rejoined the Taliban or attacked U.S. forces or allies. In a few instances, Pentagon spokesmen have cited specific cases but mostly pointed to secret intelligence reports and scarce public proof.
''There is no doubt that we have not done a particularly effective job in sorting through who are truly dangerous individuals . . . to make sure [they] are not a threat to us,'' Obama said.
But he said his predecessor's policy of indefinite detention at Guantánamo without trial was ``unsustainable.''
Only a few dozen have been charged in the now-frozen war court that the Bush administration championed. Of the three convicted -- Osama bin Laden's driver and media secretary and an Australian foot soldier -- two have been set free in Australia and Yemen, respectively.
Obama has said he prefers traditional prosecutions for which cases can be built in U.S. courts -- an approach that Cheney cast as an effort to transform war policies into law enforcement practices.
Cheney's remarks on a March 15 CNN broadcast sparked a new round of national debate on the future of the prison camps.
A former Bush appointee, retired Army Col. Lawrence Wilkerson reignited a feud with the former vice president by noting on a website that Bush-era intelligence suggested some at Guantánamo are innocent.
The Obama administration has been steadily breaking with Bush detainee policy since the president signed an executive order to empty the prison camps within his first year in office.
Taboo toppled
Attorney General Eric Holder, who is leading the Cabinet-level review of what to do with the detainees, toppled one taboo last week:
He told reporters that he could imagine the United States resettling some Muslims from China on American soil. They have been cleared of being ''enemy combatants'' but cannot go home from Guantánamo for fear of religious persecution in their communist homeland.