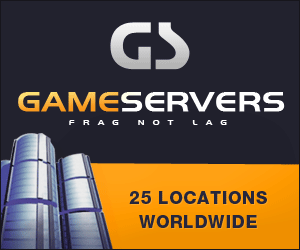 By David Alexander
WASHINGTON (Reuters) - U.S. President
Barack Obama
called for "bold, comprehensive and coordinated action" to end a global economic downturn on Tuesday as he prepared for an evening news conference to explain his recovery strategy to a recession-weary public.
Writing in a column published in 30 leading newspapers around the world, Obama urged leaders of the Group of 20 major economies to follow the U.S. lead by taking action to stimulate their economies until global demand is restored.
"We are living through a time of global economic challenges that cannot be met by half measures or the isolated efforts of any nation," Obama wrote ahead of the G20 summit he will attend in London in early April.
"The leaders of the Group of 20 have a responsibility to take bold, comprehensive and coordinated action that not only jump-starts recovery, but also launches a new era of economic engagement to prevent a crisis like this from ever happening again."
In his second prime-time news conference, at 8 p.m. EDT on Tuesday, Obama plans to explain his economic strategy to Americans angered over executive bonus payments and concerned about the country's direction.
DIFFICULT WEEK
The news conference comes a day after Treasury Secretary
Timothy Geithner
announced details of a public-private plan to help rid banks of $1 trillion in assets whose uncertain value plunged the global economy into crisis.
Markets reacted positively to the plan but some experts questioned whether it would work. Obama, who called the move "one more critical element in our recovery," was expected to explain his thinking in the televised session with the press.
"What the president will do tonight is update the American people on the steps that this administration is taking to get the economy moving again, to create jobs, put money directly back into their pockets," White House spokesman Robert Gibbs told NBC's "Today" show.
He said Obama would talk about his moves to stabilize the financial system, prevent home foreclosures and spur access to credit, as well as plans to reform the financial regulatory system to prevent a recurrence of the crisis.
The news conference, his first since February 9 and second since taking office on January 20, follows a difficult week for the president, who was hit with public outrage over the payment of $165 million in executive bonuses by American International Group after the insurance giant received billions of dollars in taxpayer bailout money.
Obama was forced to repeatedly condemn the bonuses throughout the week while fending off calls for Geithner's resignation because his department was aware in advance of the payments.
Geithner and Federal Reserve Chairman Ben Bernanke told a congressional panel still fuming over the bonus payments that the U.S. Treasury needed the authority to shut down troubled financial institutions like AIG to avoid government bailouts in the future.
Most of AIG's problems stem from the activities of its Financial Products unit, which Geithner said was an "unregulated entity operating in unregulated markets" and Bernanke called a poster-child for the need to update financial regulations.
The furor over the AIG bonuses distracted attention from Obama's effort to build support for a huge $3.55 trillion budget for the 2010 fiscal year.
The president views the budget as central to his effort to lift the economy out of the worst recession in decades and lay the groundwork for future growth by making major investments in renewable energy, education and healthcare reform.
Republicans in Congress and some of Obama's fellow Democrats complained the spending outline was too costly, with deficits of $1.75 trillion this fiscal year and $1.17 trillion next fiscal year.
(Additional reporting by Glenn Somerville; Editing by Eric Beech)
http://www.reuters.com/article/polit...090324?sp=true