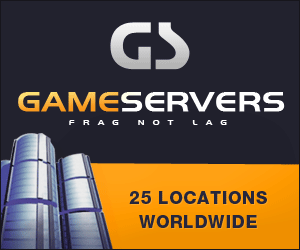 ANDREW DAMPF
Associated Press
VAL GARDENA, Italy -
Steve Nyman of the United States won a downhill Saturday for his first World Cup victory. Nyman covered the 2.1-mile Saslong course in 1 minute, 56.52 seconds. Didier Cuche of Switzerland was second, 0.02 seconds behind, and Fritz Strobl of Austria was third.
It was the United States' second World Cup win in two days, following Bode Miller's triumph in Friday's super-giant slalom. Miller finished 14th in the downhill.
"I felt like everything was in the flow today," said Nyman, who pulled his right hamstring in a fall in Wednesday's training. "Everything was good, cool. I was super calm all day long. Right now I'm super excited."
Entering this weekend, an American never had finished better than third on the Saslong, one of the circuit's five classic courses.
At 6-foot-4 and 215 pounds, Nyman is similar in build to Miller, only slightly bigger. And at 24, he's five years younger than Miller.
Nyman got his first podium finish two weeks ago when he finished third in a downhill in Beaver Creek, Colo., which Miller won.
Marco Sullivan, another American, finished fourth Saturday for his best career result. Sullivan missed the podium by the slimmest of margins - 0.01 seconds.
Nyman was the 12th skier down the course and watched from the finish area as the favorites came down and made errors.
"I wasn't that confident that I had won, but I laid down a good run," Nyman said.
Olympic downhill champion Antoine Deneriaz continued his poor start to the season when he lost a ski while landing a jump on the top part of the course.
Cuche, who led both training sessions, was only 0.11 seconds behind at the final checkpoint but made a slight error at the penultimate gate that may have cost him the victory.
Cuche moved atop the downhill standings with 205 points, followed by Nyman with 174. Marco Buechel, who led the standings entering the race and won on a shortened course here last year, dropped to third with a seventh-place finish.
Aksel Lund Svindal of Norway finished sixth and retained the overall World Cup lead.
Miller was the only skier with a faster midway split but he nearly skied off course entering the tricky Ciaslat section.
Nyman was using a pair of Kristian Ghedina's old skis. Ghedina, the Italian who retired at the end of last season, came down as a forerunner to salute his fans, and performed one of his trademark splits over the final jump.
Ghedina's four victories on the Saslong tie him for the record with Austrian great Franz Klammer.
Nyman grew up in Utah, started skiing at the age of 2 and racing at 8 in Sundance, where his father was the ski school chief.
He was the world junior slalom champion in 2002. After breaking both legs in separate accidents since then, he's become an expert in downhill, which puts less strain on his legs.
Nyman trained downhill with Miller over the summer and worked out with the Austrians in the fall, when he was beating all of them.
"So I knew I was skiing fast. I felt like I was ready for this year," said Nyman, who also has Ghedina's old ski technician. "Everything is laid down in front of me. I've just got to do my part."