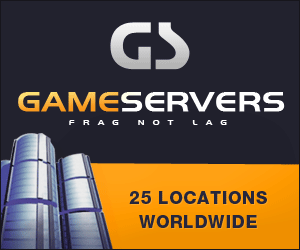 Omaha World-Herald
September 29, 2008
By Henry J. Cordes, World-Herald Staff Writer
GREAT FALLS, Mont. — With pomp and crisp military ceremony, StratCom commander Kevin Chilton presented the command's top performance award to the airmen manning a nuclear missile base here.
But within minutes of handing over the gleaming "Omaha Trophy" to members of the 341st Space Wing, the four-star general added that no one at Malmstrom Air Force Base should rest on his laurels.
"Every day, you have to be perfect," Chilton said during the Sept. 18 ceremony. "There is no room for error when it comes to nuclear weapons."
Chilton, who took the helm of U.S. Strategic Command at Offutt Air Force Base a year ago this week, has spent much time in the last year seeking to improve the American military's performance in a vital, neglected mission area.
Nuclear weapons had twice been mishandled in two incidents before Chilton took command, incidents that Chilton says revealed how the end of the Cold War had caused the entire Defense Department to slip in its attention to the nuclear mission.
The problem is being addressed, he said. And as Chilton moves into his second year leading the global command, he says StratCom is "moving the ball forward"— particularly focused on its missions of strategic deterrence, space and computer network warfare.
While today's StratCom has wide-ranging strategy and planning responsibilities within the U.S. military, Chilton has StratCom concentrating on the three areas where it is not only a strategist, but also the primary operator.
"If everything is of equal importance, nothing is important in your life," Chilton said during a one-day trip to Malmstrom. "We are putting focus on our three main lines of operation."
In nuclear deterrence, Chilton is pushing Congress to fund the creation of a new generation of safer, tamper-proof nuclear weapons.
And in space, the 53-year-old former astronaut who flew three space shuttle missions is seeking to boost U.S. intelligence on the satellites that potential adversaries have orbiting the planet.
From its underground headquarters at Offutt, outside Bellevue, StratCom projects power that circles the globe and even reaches into space.
StratCom remains the steward of the nation's nuclear arsenal, a mission it inherited from its predecessor at Offutt, the Strategic Air Command.
But since the 9/11 terrorist attacks, StratCom's national security role has significantly expanded. It's now also charged with maintaining the nation's space assets and conducting military operations in cyberspace. And it plays a strategic oversight role in combating weapons of mass destruction, missile defense and global intelligence, surveillance and reconnaissance, among other missions.
StratCom today is, as Chilton likes to say, juggling a lot of balls, all but one of them rubber. The other, StratCom's nuclear deterrence mission, is made of crystal. It can't be dropped.
However, the Air Force's performance of its nuclear mission had been called into question after two blunders. A month before Chilton came on the job last year, a bomber out of North Dakota mistakenly armed with six nuclear warheads flew across the country. And, earlier this year, it was learned that four ballistic missile fuses mistakenly were shipped to Taiwan in 2006.
The problems led the Bush administration to sack the Air Force's two top leaders and caused a top-to-bottom review of the nuclear mission throughout the U.S. Defense Department.
Chilton said there's no question that the U.S. military took its eye off the nuclear ball when the Cold War ended in the early 1990s.
As tensions with the Soviet Union faded, nuclear stockpiles were drawn down. U.S. forces became heavily involved in more conventional military operations in Kuwait, Bosnia, Afghanistan and Iraq.
Still, Chilton said, as long as there are other countries around the world with nuclear weapons, the United States needs to maintain its arsenal to deter them. Relations between nations also can change, as evidenced by the recent chill between Russia and the United States over Russia's incursion into Georgia.
"There are (still) countries out there with the nuclear capability to destroy us. What's changed since the Cold War is not the capability out there, but the intent, and a nation's intent can change overnight," Chilton said. "It highlights the need for us to be ready all the time."
Chilton saw such readiness during his visit to Malmstrom.
Situated on the wide, scrubby plains of central Montana, the Air Force base doesn't even have a functional runway. It exists for one purpose: to keep at the ready an arsenal of 150 Minuteman missiles.
Each year, more than 3,000 Air Force personnel drive nearly 9 million miles as they staff the remote bunkers that control the missiles; maintain warheads, silos and rockets; and keep the weapons secure.
It's not the most glamorous job, but the men and women performing the mission agree: Everything has to be perfect. And that means everyone doing the job, right down to the smallest detail.
The mechanics need to make sure the trucks ferrying missiles have proper tire pressure.
Medical personnel need to see to the mental and physical health of every airman coming in contact with the missiles.
The technicians need to make sure all missile systems are functional.
It's check, recheck and check again.
"Safety is paramount in everything we do," said Master Sgt. Jason Broach as he showed off a missile training site.
In the past year, powerful drives were installed at Malmstrom missile sites that can quickly plug the manhole through which maintenance personnel gain access to a missile. It's a new safety system intended to cut off access should a silo come under terrorist attack.
That change was part of an eight-year, $6.7 billion program that is upgrading missile systems and facilities at Malmstrom and at missile fields near Cheyenne, Wyo., and Minot, N.D.
But as missiles are being upgraded with modern propulsion and guidance systems, Chilton is concerned there hasn't been more attention to what's on top: fast-aging warheads.
For the past year, he's been talking to congressional leaders and others about the need to build modernized warheads.
Chilton starts with assurances that weapons in today's arsenal are "reliable, safe and secure — there's no doubt about that."
But the warheads were built to last 15 to 20 years. Steps have been taken to extend their life, and that can continue, Chilton said. But he said at some point, it becomes "like trying to keep your Model T running for 100 years."
Updated weapons could be more tailored to today's needs, he said. For example, the idea that a weapon could be stolen is a real threat in today's terrorist world.
"Wouldn't it be nice if someone got hold of one of our weapons and tried to tamper with it, and it turned into a nonfunctioning weapon?" Chilton said. "We have that technology today."
Congress has rebuffed previous efforts to update the arsenal out of concern that such a move would run counter to U.S. nonproliferation efforts. How can we convince other countries not to develop nuclear weapons, then at the same time remake our own?
But Chilton said other countries with existing nuclear arms are modernizing. The United States must do so, too, he said. He's optimistic that Congress will take another look at the matter.
Overall, Chilton is confident that the Air Force is making the changes it needs to make. He's made changes at StratCom, too.
He's increased the size of the inspection unit and created a new internal board to more closely oversee all nuclear operations. Training exercises will be more realistic, with one — Global Thunder — set for next spring.
In many ways, it's a focus that gets StratCom back to its roots.
"It's a mission we cherish, a legacy mission," Chilton said. "It's not Cold War history. It continues to be an important element to keeping the peace today."