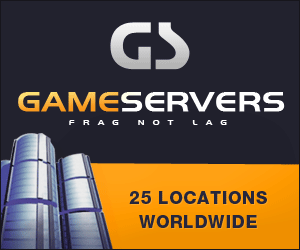 Norfolk Virginian-Pilot
February 29, 2008 By Steve Stone, The Virginian-Pilot
Amid rising tensions, an apparently deadlocked political situation and with growing impatience for Syria, the Bush administration has ordered the Navy to send the Norfolk-based guided-missile destroyer Cole and two support ships to the Lebanese coast.
"The presence is important," Adm. Mike Mullen, chairman of the Joint Chiefs of Staff, told Pentagon reporters Thursday. "It isn't meant to send any stronger signals than that; but in fact it does signal that we're engaged, we're going to be in the vicinity."
Mullen said the decision was not aimed only at Syria but at the region as whole.
"It's a group of ships that will operate in the vicinity for a while and as the ships in our Navy do," Mullen said.
The Cole left Malta on Tuesday to head to Lebanon. But it won't be dropping anchor along Lebanon's beaches. Rather, it will hold well off shore and likely out of sight.
Lebanon's governing coalition, which is supported by the U.S. and its western allies, has been unable to strike an accord with the Syrian- and Iranian-backed Lebanese opposition.
Underlining the stalled political situation in Lebanon, presidential elections that were to have been held this week have been delayed for a 15th time and are now slated for March 11.
The U.S. blames Syria for the impasse, saying the Damascus government has never given up its ambitions to control its smaller neighbor.
National Security Council spokesman Gordon Johndroe told the Associated Press that the deployment is meant as a show of support for regional stability. He added that President Bush is concerned about the situation in Lebanon.
The Cole was attacked and nearly sunk off the coast of Aden, Yemen in October 2000 by al Qaeda militants with the loss of 17 sailors. It was repaired and back on duty in April 2002 and went on its first deployment in November 2003.
The Cole could be backed up or replaced by other warships being sent to the area. One is the amphibious assault ship Nassau, based at the Little Creek Naval Amphibious Base in Norfolk, which is en route to the Mediterranean on a normally-scheduled deployment with five other warships.
Some or all of them might operate in the eastern Mediterranean also, the Pentagon said.
The ships of the Nassau Expeditionary Strike Group deployed last week for maritime security operations in the Mediterranean and the Middle East.
The other ships with Nassau are the dock landing ship Ashland, also based at Little Creek, the Norfolk-based destroyers Ross and Bulkeley and the cruiser Philippine Sea, based in Mayport, Fla., as well as the Norfolk-based attack submarine Albany.
Lebanon has been embroiled in a power struggle since the 2005 assassination of former Prime Minister Rafik Hariri. His death has been blamed on Syria which was forced after the killing to withdraw its forces from Lebanon, where they had been stationed since the 1970s.