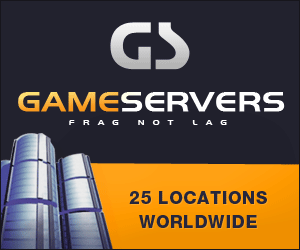 Marine Corps Times
March 30, 2009
Pg. 8
CH-53s put in place instead

By Dan Lamothe
Commandant Gen. James Conway says the MV-22 Osprey, with its speed and nimbleness, is "made for Afghanistan."
But as about 8,000 Marines prepare for a deployment there with the 2nd Marine Expeditionary Brigade, the Corps' premier medium-lift aircraft isn't going with them.
"It is unlikely that we'd have any Osprey squadrons to put into Afghanistan for a while," said Maj. Eric Dent, a spokesman at Marine Corps headquarters. "Maybe later this year."
Instead, the Corps will send two CH-53 helicopter squadrons to Afghanistan as part of the brigade's aviation assets. Marine Heavy Helicopter Squadron 772, based at Naval Air Station Willow Grove, Pa., will deploy with three-engine CH-53E Super Stallions, handling the MEB's heavy-lift operations. The second squadron -- HMH-362 from Marine Corps Air Facility Kaneohe Bay, Hawaii -- will deploy with dual-engine CH-53D Sea Stallions handling medium-lift needs, which typically include medical evacuations and troop transportation.
The double-barreled CH-53 plan was adopted for several reasons, officials said. First, both variants of the CH-53 offer superior capabilities to the aging CH-46 Sea Knight, which struggles with high elevations. Additionally, the CH-53 squadrons tapped for duty have had ample dwell time and -- perhaps most importantly -- there is no Osprey squadron readily available.
Playing catch-up
Had the Corps been able to maintain its original production schedule for the Osprey, none of these decisions likely would be necessary. But with a checkered history that includes at least three fatal Osprey crashes preceding the aircraft's recent success, the Corps is still standing up MV-22 squadrons as the aircraft become available.
Currently, there are three fully operational Osprey squadrons, all based at Marine Corps Air Station New River, N.C. Two are otherwise committed, with Marine Tiltrotor Squadron 263 working up to become the first Osprey squadron to deploy with a Marine Expeditionary Unit this spring and VMM-266 nearing the end of a seven-month deployment to Iraq.
That leaves only the third fully operational squadron, VMM-162, which has been home from Iraq for about six months, and one nearly operational squadron, VMM-261, which transitioned from the CH-46 helicopter to the MV-22 less than a year ago.
A fifth squadron, New River-based VMM-365, transitioned to the tiltrotor aircraft in January, but is still in the early stages of adding aircraft and manpower, Dent said.
In recent weeks, Marines with VMM-263 (reinforced) have been operating off the coast of North Carolina from the amphibious assault ship Bataan, training in anticipation of leaving this spring with the 22nd MEU. The unit expects to be assigned as the theater reserve force for European Command and Central Command, but could receive other tasks, said Capt. Clark Carpenter, a MEU spokesman.
VMM-261 anticipates that it will be the following Osprey squadron to deploy, most likely in the fall, said Capt. David Brooker, a squadron spokesman. Marine officials would not say where the squadron is likely to deploy, but it is gearing up for a series of qualifications and training, including a monthlong exercise in El Centro, Calif., in April and May.
"There are a certain number of wickets we need to hit in terms of the number of pilots and the training qualifications that those pilots have," Brooker said. "We're still getting new pilots out of the pipeline."
That hasn't stopped Commandant Gen. James Conway from talking up the possibility of sending the Osprey to Afghanistan. In a meeting in Washington with reporters in late January, Conway said that "our venerable, old CH-46s have really started to come up against their match in Afghanistan" and that the MV-22 would offer more speed, range and maneuverability.
"I really think that if we see the numbers of Marines that we suspect in Afghanistan before the end of the year, you'll also see at least one Osprey squadron there, as well," Conway said.
Conway also said that by the time the Osprey deploys to Afghanistan, an all-quadrant 7.62mm Gatling gun will be ready for deployment. The Corps has been working with Special Operations Command to install the gun on seven Air Force Special Operations Command CV-22s, which are going through testing and qualification runs at Eglin Air Force Base, Fla. Once the gun is qualified, the Corps will determine how best to deploy it on the MV-22, Dent said.
Marines with the Special Purpose Marine Air-Ground Task Force in Afghanistan currently receive helicopter support from AH-1W Super Cobras with New River-based Marine Light Attack Helicopter Squadron 167 and CH-53Es with HMH-466, of Marine Corps Air Station Miramar, Calif., said 2nd Lt. Josh Diddams, a spokesman at Marine Corps headquarters. Conway said when he visited Afghanistan in August, he saw CH-46s carrying just five or six combat-loaded Marines.
The SPMAGTF does not currently deploy any medium lift assets, said 1st Lt. Stewart Coles, a Marine spokesman in Mghanistan.
"Our air combat element's heavy lift aviation assets are capable of handling all of our rotary-wing lift tasks," Coles said. "Medevacs are coordinated through a specialized system that draws on assets from throughout NATO's International Security Assistance Force and other coalition partners."
New River-based HMLA-167 took over for HMLA-269 on Feb. 21, Coles said. Miramar-based HMH-361 replaced HMH-466 in the SPMAGTF on March 15.