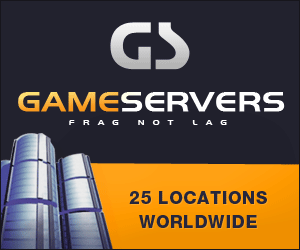 Washington Post
February 26, 2007
Pg. 11
President's Remarks Precede Summit on Further Sanctions

By Nasser Karimi, Associated Press
TEHRAN, Feb. 25 -- Iranian President Mahmoud Ahmadinejad said Sunday that his country's disputed nuclear program was like a train "without brakes" or a reverse gear, prompting Secretary of State Condoleezza Rice to respond that Iran needs "a stop button."
The comments came as senior officials representing Germany and the five permanent members of the U.N. Security Council -- the United States, Britain, France, China and Russia -- prepared to meet in London on Monday to discuss increasing international pressure on Iran to suspend its uranium enrichment program.
The International Atomic Energy Agency last week reported that Iran had ignored a U.N. Security Council ultimatum to freeze the enrichment program and instead had expanded it by setting up hundreds of centrifuges. Iran has repeatedly refused to halt enrichment as a precondition to negotiations about the program.
"The train of the Iranian nation is without brakes and a rear gear," state radio quoted Ahmadinejad as telling a gathering of Muslim clerics. "We dismantled the rear gear and brakes of the train and threw them away some time ago."
He also repeated his call for further negotiations, saying the time for "bullying" had expired.
Rice responded by saying, "They don't need a reverse gear. They need a stop button." She also told "Fox News Sunday" that Iran needs "to stop enriching and reprocessing, and then we can sit down and talk about whatever is on Iran's mind."
"I've said that I am prepared to meet my counterpart or an Iranian representative at any time if Iran will suspend its enrichment and reprocessing activities. That should be a clear signal," she added.
Enriched to a low level, uranium is used to produce nuclear fuel, but further enrichment makes it suitable for use in building a bomb. The United States and its allies fear that Iran is using its nuclear program in an effort to produce atomic weapons, an allegation Iran denies, saying its aim is solely to generate electricity.
In December, the Security Council imposed limited sanctions on Iran over its refusal to suspend enrichment and gave it 60 days to halt enrichment. The deadline expired Wednesday.
Meanwhile, in Pakistan, seven Muslim nations warned of a "dangerous escalation of tension" over Iran's nuclear program and urged that the standoff be resolved diplomatically rather than by force.
The statement came after ministers from Egypt, Indonesia, Jordan, Malaysia, Saudi Arabia, Turkey and Pakistan met to seek ways to resolve Middle East conflicts, including the Iran issue.