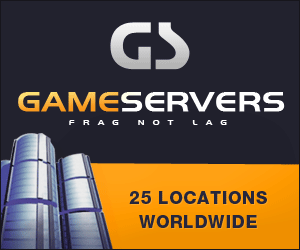 Arizona Daily Star (Tucson)
February 24, 2007
Pg. 1
By Josh Brodesky, Arizona Daily Star
In a sea of plaids and pastels at the Tucson Rodeo Grounds, it's hard to miss Trevor Brazile and his slick, black Army shirt.
The shirt gives Brazile, rodeo's reigning all-around world champion, an aura of invincibility and toughness — like a Texas Ranger of old or a cowboy Jedi knight.
The image is, of course, by design. Over the last four years, the Army has become one of the top sponsors in professional rodeo.
Its backing of Brazile, 30, underscores his place at the top of rodeo's pecking order. But it is also emblematic of how the sport is evolving into mainstream sports culture via increased purses, celebrity cowboys like Brazile, and TV exposue from the National Finals Rodeo in Las Vegas.
That is, the Army views rodeo as a way to tap into more recruits, and many in rodeo, like Brazile, view the Army sponsorship as an avenue to growth and mainstream legitimacy.
"I think there's parallels between cowboys and soldiers," Brazile said earlier this week while taking a break at La Fiesta de los Vaqueros. "Courage. Patriotism in the sport is tremendous. I think it's a great fit."
The Army sponsors a number of sports, most notably NASCAR, professional bull riding and arena football, among others.
It picked up professional rodeo four years ago, after officials decided it was a burgeoning sport in a region — the Southwest — where recruiting hadn't been the strongest.
"They are a fast-rising spectator sport," said Col. Thomas Nickerson, who heads advertising for the Army and is based in Fort Knox, Ky.
"They have a fan base in a region of the country where our other event platforms don't have a strong presence, and what we want to do is, we want to provide those recruiters in the field an event platform they can leverage," he said.
As such, La Fiesta will become a veritable Army recruiting show this weekend.
Today, the Army Golden Knights Parachute Team will land in the arena, 4823 S. Sixth Ave. There will also be a mock enlistment ceremony for a number of future soldiers who have signed up for service but haven't officially started.
Just outside the arena, prospective soldiers can whet their appetite for service by visiting an Army multimedia rig.
There, they can play virtual-reality war games, flying short missions on helicopter simulators.
Although no recruiting happens in the rig, people can also ask questions of Sgt. 1st Class Walter Quinn and Sgt. 1st Class Robert Leader, both based out of Fort Knox.
"We travel coast-to-coast and border-to-border," Quinn said. "It's an interest-generating asset; a means for someone to ask questions."
Just how honest a depiction of war the virtual-reality machines give is debatable — the Army is after all selling itself — but there's no doubt the Army rig is cool, and cool is a buzzword for Nickerson.
"Bull riding and rodeo is considered cool and aspirational," he said, adding that each of the Army's 11 rodeo cowboys and cowgirls are required to speak to schools at least 20 times a year.
"They open doors that would not otherwise be open to us, making school visits," Nickerson said, "A recruiter then goes into those schools with them. Now the Army has partnered with a bull rider or a cowboy in a sport the kid has an affinity to."
Speak with any cowboy at La Fiesta, and at some point they will almost certainly talk about rodeo's evolution.
"Years ago it didn't pay nearly as well," said Clay O'Brien Cooper, a team roper who was competing earlier in the week.
"The way the rodeo is now, if you can get to the finals (National Finals Rodeo), the pay is so good."
And so is the exposure.
Brazile, rodeo's top all-around cowboy, envisions the National Finals Rodeo — held each December in Las Vegas — as a platform for creating a celebrity-cowboy system similar to what has happened on the PGA and NASCAR.
"Within the next few years, it's going to go through a lot of changes," he said of the sport, citing the Army sponsorship as one aspect of that change.
As such, embracing the Army brand is a no-brainer for him.
"It's an honor to get to represent the men and women who are fighting for us," he said.
The Army's contract with the Professional Rodeo Cowboys Association is set to expire this year, but judging by Nickerson's words, it seems likely the contract will be renewed.
In the meantime, the Army is looking at possibly sponsoring extreme sports such as skateboarding or snowboarding.
"We are always looking. We are reviewing now our current event portfolio and looking at, in the future, where kids are gravitating towards," Nickerson said.
"The most powerful and most compelling thing we can do is talk one-on-one with the kids."
The Department of Defense has been pumping money into recruiting since the late 1990s when some of the branches of services missed their recruiting goals, according to a 2003 Defense Department study on recruiting.
With wars in Iraq and Afghanistan the Pentagon has been searching for alternative ways to attract recruits, creating new ad slogans, increasing signing bonuses and funding new sponsorships, like professional rodeo.
For fiscal year 2006, the Defense Department met its overall goal of about 180,000 recruits, with a little more than 80,000 of those serving in the Army.