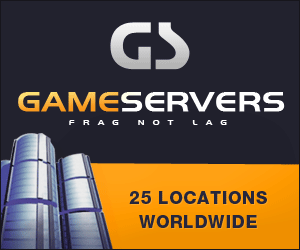 GREG BEACHAM
Associated Press
SAN FRANCISCO -
The San Francisco 49ers waived troubled receiver Antonio Bryant on Thursday night, just one season after signing him to a lucrative four-year, free-agent contract.
Bryant caught 40 passes for a team-leading 733 yards last season, but repeatedly ran afoul of coach Mike Nolan's disciplinary standards. Bryant was arrested in November after a wild escapade in his orange Lamborghini, and he later angered Nolan for being late to a team meeting.
Bryant ended last season midway through a four-game suspension for violating the NFL's substance-abuse policy and the 49ers decided they wouldn't wait to deal with Bryant's next problem.
"After an evaluation period, we determined that Antonio was not the best fit for the 49ers," Nolan said in a brief statement. "I appreciated his work ethic this past year, and wish him the best on his next endeavor."
Bryant signed a four-year contract last March worth about $14 million, including a $4 million signing bonus. The 49ers desperately needed a topflight receiver, and Bryant has been a solid pass-catcher in his five NFL seasons - but his personality has forced three teams to give up on him.
Bryant faces up to a year in jail in May when he is scheduled to go to trial on charges of reckless driving and resisting arrest.
Police in San Mateo said he was driving at more than 100 mph on the freeway in his sports car last November, and eventually had to use restraints to hold him in the back of a squad car.
Bryant was also disciplined by the 49ers in December for showing up late to a team meeting shortly before his suspension.
Nolan gave Bryant a vote of confidence late last season, even though Bryant didn't show up for the team's season-ending meeting. But the coach met with the receiver during the scouting combine in Indianapolis recently, apparently to negotiate his release.
Bryant made more than $6 million in his one season with San Francisco, but the 49ers have ample cap room to absorb his release.
Bryant won the Biletnikoff Award as the NCAA's top receiver while a sophomore at Pitt, but hasn't been an elite pro since Dallas drafted him in the second round in 2002.
During a minicamp practice in 2004, Bryant and Cowboys coach Bill Parcells got into a heated dispute that ended with Bryant throwing his sweaty jersey at Parcells' face.
Bryant was kicked out of practice by security, sent to anger-management counseling and eventually traded to Cleveland, where he was dropped after conflicts with coach Romeo Crennel despite posting his first 1,000-yard season in 2005.