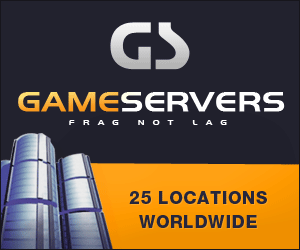 New York Times on the Web
March 6, 2007
BAGHDAD (Reuters) - Six U.S. soldiers were killed on Monday in one of the deadliest attacks in months on American forces in Iraq and three more died in a separate incident, the U.S. military said in a statement on Tuesday.
The six were killed, and three others wounded, by a roadside blast near their vehicles in Salahaddin province, a Sunni Arab insurgent stronghold north of Baghdad.
In Diyala province, three U.S. soldiers were killed and one wounded by a blast near their vehicles.
U.S. commanders are concerned about the increased use by insurgents of a particularly deadly type of roadside bomb which, U.S. commanders say, is made in Iran. The devices have killed more than 170 U.S. soldiers in Iraq since 2004.
Iraqi and U.S. forces are in the third week of a security crackdown in Baghdad aimed at stemming sectarian violence and insurgents have intensified their attacks outside the capital.
More than 3,170 U.S. soldiers have died in Iraq since the U.S.-led invasion in March 2003.
A day after a suicide bomber devastated Baghdad's historic booksellers' district, killing 30 people, residents pulled nine charred bodies from the smouldering rubble in Mutanabi Street, witnesses said.
``I saw nine bodies being pulled. They were completely burned. The firefighters could not reach them yesterday because the stores were full of books and papers and they were burning,'' said the witness, who works for Reuters.
The attack was another challenge to Prime Minister Nuri al-Maliki, who has been pleased with the early results of the crackdown in Baghdad.
More than 90,000 Iraqi and U.S. forces have been deployed in Baghdad to stem sectarian violence. The push is seen as the last chance to avoid a descent into all-out civil war.
For a second straight day on Monday, U.S. and Iraqi troops conducted door-to-door searches in Sadr City, a stronghold of the Mehdi Army Shi'ite militia.
The Mehdi Army is commanded by anti-American Shi'ite cleric Moqtada al-Sadr, and the operations in Sadr City could test Iraqi and U.S. determination to enforce the crackdown.
Washington has called the Mehdi Army the greatest threat to security in Iraq, but its leaders are lying low, unlike in 2004 when the militia twice rose up against American forces.