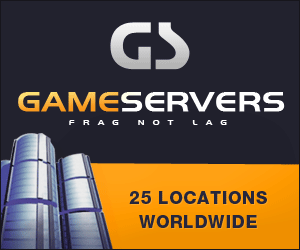 JAIME ARON
Associated Press
IRVING, Texas -
Terrell Owens has 35,000 reasons to never spit at an opponent again. T.O. was fined $35,000 by the NFL on Monday for spitting in the face of Atlanta cornerback DeAngelo Hall during Saturday night's Cowboys-Falcons game.
Although it's more than twice as much as the last fine for spitting, Dallas' flamboyant receiver avoided a suspension. Owens wasn't ejected at the time because officials didn't see it.
Cowboys coach Bill Parcells said Monday "we don't condone that kind of activity, that's for sure," and added the team may also punish Owens.
"If we did, I wouldn't make anybody aware of it," Parcells said.
Owens told the NFL Network after the game: "I got frustrated and I apologize for that. It was a situation where he kept bugging me and getting in my face."
But on Monday, he insisted it was an accident.
"When it happened, we were jawing in each other's face, so it wasn't anything intentional," Owens said. "I didn't intentionally spit in his face. He's trying to make it seem like more than what it was by saying I hauled off and spit in his face. I feel like if I spit in his face ... somebody would've seen it."
A suspension would've hurt Dallas (9-5) more because Owens is the team's leading receiver and the Cowboys go into their next game needing a win to lock up the NFC East title.
And, considering that game is against his former team, Philadelphia, and will be nationally televised on Christmas afternoon, sitting out would've been a blow to T.O.
The punishment hardly makes a dent in Owens' wallet. He's making $10 million this season as part of a three-year, $25 million contract signed in March.
Parcells said he wasn't surprised by the hefty fine "because I think commissioner (Roger) Goodell is trying to take strong action on some of this stuff." Parcells seems in favor of it, too, pointing to the Nuggets-Knicks brawl that also happened Saturday night as another example of why such discipline is needed.
"This is dangerous stuff. You've got to try to do things," Parcells said. "I do think you see a lot of things in sports today that you wish weren't a part of. For an old-fashioned guy like me, especially."
Last season, Washington's Sean Taylor was kicked out of a playoff game for spitting at Tampa Bay's Michael Pittman and was later fined $17,000. In 1998, Tampa Bay linebacker Hardy Nickerson was fined the same amount for spitting on Carolina fullback William Floyd. And in 1997, Denver linebacker Bill Romanowski was fined $7,500 for spitting in the face of 49ers receiver J.J. Stokes, an Owens teammate at the time.
"The fine does not surprise me," Cowboys owner Jerry Jones said.
Spit-gate is the latest on a long list of things that have spiced up Owens' first season in Dallas.
There was a hamstring injury that kept him out of most of the preseason and a fine for being late to work. Then came a broken hand in the second game that required surgery that led to an accidental overdose on painkillers. Police called to his home reported it as a possible suicide attempt, which his publicist shot down by saying Owens "has $25 million reasons to live."
Owens has admitted to a sleeping problem that causes him to doze off in meetings and has questioned cutting kicker Mike Vanderjagt. He's also claimed to have slept through a speech by Parcells about what it takes to win championships. Last week, he talked about not trusting people in the organization, fearing that a snitch is dishing dirt on him.
Yet it's hard to argue with what he does on game day.
Owens leads the NFL with 11 touchdowns - the most by a Cowboys receiver since Michael Irvin in 1995 - and is among the league's best with 77 receptions and 1,040 yards.
His numbers would be even better if not for a league-leading 15 drops. Part of his problem holding onto the ball could come from torn ligaments in his right ring finger that have bothered him for about a month. He denied it was a problem until Saturday night, when he said surgery is needed but he's waiting until after the season for the good of the team.
Asked if that showed another side of T.O., Parcells said, "Yeah, I think he wants to play."
Parcells also explained why he doesn't like talking about his most-talked-about player, the one he often refers to as "the player."
"I get interested in other things pretty quickly," he said. "I don't pass judgment. I just try to get the player to play to his potential on the field. That's what my job is to do. I told you that when the player came here. It's my job to try to make things work, that's what I'm trying to do. ...
"I'm trying to be polite and answer the questions you people are asking. You don't have anything else to write I guess."