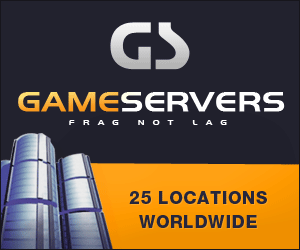 Media: The Associated Press
Byline: By MAGGIE MICHAEL
Date: 13 October 2006
CAIRO, Egypt_A man claiming to be an Iraqi Islamic insurgent has released a
video tape urging Osama bin Laden to replace al-Qaida in Iraq's leader with
an Iraqi national.
The man, who claimed to be Abu Osama al-Iraqi, said in the 17-minute video
tape that there were "deviations" by al-Qaida in Iraq under its new leader
Abu Ayyub al-Masri.
"The group (al-Qaida) in Iraq has deviated ... from your call," said
al-Iraqi, whose image was blurred and his voice deformed to cover his
identity in the video tape, which was released on a Web site commonly used
by insurgent groups. The authenticity of the video tape and the man's
identity could not immediately be verified.
With an Iraqi accent, the man addressed bin Laden using the words "my
beloved master sheik" and complained about al-Qaida practices in Iraq
including the killing of Islamic scholars.
"They planted explosives in the houses, the hospitals and the schools and
even the electric transformers," al-Iraqi said. He warned "if we (the
insurgency) lost (Sunni support) we will be an easy hunt for the crusaders,
the occupiers and their agents of the Shiites."
Al-Qaida in Iraq, according to al-Iraqi, forced all insurgents to join the
Mujahedeen Shura Council _ an umbrella organization of insurgent groups,
including al-Qaida in Iraq _ and those who objected were kidnapped, tortured
or killed.
In retaliation, al-Iraqi said that some insurgents have decided to
counterattack al-Qaida.
"The most dangerous fact is that the Mujahedeen (insurgents) feel that the
group itself is dangerous to them," al-Iraqi said.
Al-Iraqi pleaded to bin Laden to "dissolve his allegiances" to al-Masri and
appoint "an Iraqi for Iraq as you appointed an Afghani for Afghanistan," in
reference to Taliban leader Mullah Omar.
Some Islamic Web sites that commonly post al-Qaida video tapes said they
removed al-Iraqi's tape after it was posted. Commentators on these sites
described al-Iraqi as "an infidel," suggesting he was conspiring to tarnish
the image of al-Qaida.
Al-Qaida in Iraq named al-Masri as its leader after Abu Musab al-Zarqawi, a
Jordanian, was killed June 7 in a U.S. airstrike. Al-Masri is believed to be
Egyptian.