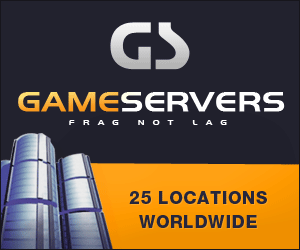 International Herald Tribune
March 28, 2008 By Stephen Castle
BRUSSELS--New trans-Atlantic divisions have emerged over whether to confront Russia's next president, Dmitri Medvedev, by offering Ukraine and Georgia a clear path to NATO membership at a meeting next week, alliance diplomats said Thursday.
Before a meeting of alliance leaders in Bucharest, strong American support for the Ukrainian and Georgian bids is being resisted by Germany as well as France, Italy, Spain, Belgium, Portugal, Luxembourg and the Netherlands. Officials are seeking to satisfy Washington by drafting a statement that would reassure Ukraine and Georgia that NATO's door remains open to them but without giving a firmer signal on future membership.
Behind the rift lie competing visions of how to deal with Moscow as Medvedev is preparing to take office.
At a speech this month to senior commanders of the German armed forces, Chancellor Angela Merkel made public her opposition to giving Ukraine and Georgia a NATO Membership Action Plan, which is seen as a road map to eventual full membership.
A spokeswoman for the German Foreign Ministry said Thursday, "We have said, regarding Georgia and Ukraine, that we support their will to integrate into Euro-Atlantic structures, but this is not automatic.
"It depends on the reform processes in the countries. We will have to evaluate how far they have gone. One thing we have to consider is that you need strong public support in the country for such a crucial foreign-policy step."
Senior American diplomats argue that Ukraine and Georgia should be given a membership plan before Medvedev takes the reins in early May, allowing them to begin their relationship with him in a position of relative strength.
They also point out that, if they had bowed to Moscow's opposition to NATO enlargement, nations like Poland and the Baltic States would not have joined the trans-Atlantic alliance.
But some west European nations see the arrival of a new Russian president as an opportunity to improve their tense relations with Moscow, which are marked by disputes over a range of issues from energy to the planned U.S. missile defense system.
Medvedev has made it clear that Russia would consider any offer of a Membership Action Plan to two countries close to its borders as a provocation.
Within NATO, the countries opposing the membership plan have resisted on technical - rather than geopolitical - grounds. They argue that public opinion is divided on the issue in Ukraine. They also point out that Georgia's application is complicated by conflicts in Abkhazia and South Ossetia.
Amid rising tension, the issue was discussed between President George W. Bush and Merkel by telephone three times in 14 days, according to an alliance diplomat who said Bush was also contacting other NATO leaders.
European diplomats say that matters have been complicated by the fact that Bush only took a position on Ukraine and Georgia's situation relatively late and is now treating it as a "legacy issue." Up to that point, there were conflicting signals from the U.S. administration, said a NATO diplomat from a European country.
At the Bucharest meeting, the NATO leaders are likely to extend formal membership invitations to Croatia and Albania. If a dispute with Greece over its name can be resolved, Macedonia will be invited, too.
But the bid by Ukraine and Georgia for a membership plan has become intertwined with the alliance's complex relationship with Russia.
The programs are designed for countries that aspire to join the alliance and spell out preparations covering political, economic, defense, resource, security and legal matters.
Diplomats say that intense discussions are under way over the meeting communiqué and the language to be used about Ukraine and Georgia.
Some diplomats said they believed that the United States may accept a compromise to improve the climate for talks between Bush and the departing Russian president, Vladimir Putin, in the Black Sea resort of Sochi immediately after the NATO meeting. That meeting will probably address the issue of the U.S. missile defense shield to which Moscow has also raised objections.