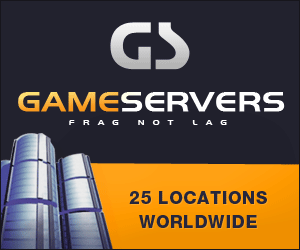 Washington Post
March 20, 2009
Pg. 1
Political Jockeying Suggests An Emerging Axis of Power

By Anthony Shadid, Washington Post Foreign Service
BAGHDAD, March 19 -- Six weeks after provincial elections, Prime Minister Nouri al-Maliki has allied himself with an outspoken Sunni leader in several provinces and broached a coalition with a militant, anti-American cleric, suggesting the emergence of a new axis of power in Iraq centered on a strong central government and nationalism.
Negotiations are still underway in most provinces, distrust remains entrenched among nearly all the players, and agreements could crumble. But the jockeying after the Jan. 31 elections indicates that politicians are assembling coalitions that cross the sectarian divide ahead of parliamentary elections later this year, a vote that will shape the country as the U.S. military withdraws.
"There is a new political map," said Anwar al-Luheibi, a Sunni adviser to Maliki, who is a Shiite. "And I anticipate this map will be far better than the one we had before."
The negotiations and dealmaking mark a departure from politics that have hewed almost exclusively to ethnic and sectarian lines, fomenting the discord that brought Iraq to the precipice of civil war in 2006 and 2007. They represent the first round of a great game that may resolve a question unanswered since Saddam Hussein's fall in 2003: What coalition of interests will find the formula to wield power in Iraq from Baghdad?
With his strong performance in the provincial elections, Maliki is the front-runner in forging such an alliance, a remarkable ascent for a lawmaker considered weak and pliable when he was put forward as a consensus candidate for prime minister three years ago.
Forgoing the slogans of his Islamist past for a platform of law and order, his party won a majority of seats on the council in Basra, Iraq's second-largest city, and emerged as the single biggest bloc in Baghdad and four other provinces in the south, which has a Shiite Muslim majority. In most provinces, though, his party must make coalitions if it hopes to help determine who will fill the governorship and other key provincial positions.
Saleh al-Mutlak, a leading secular Sunni Arab politician known for his nationalism and strident opposition to the U.S. occupation, said his supporters will ally with Maliki in four provinces: Diyala, Salahuddin, Baghdad and Babil. Mutlak heads the Iraqi National Dialogue Front, but his supporters ran under different labels in provincial contests. Mutlak said Ayad Allawi, a former prime minister who led a secular list in the campaign, will also join the alliances.
The convergence of their interests is a stark contrast to the alliances that followed elections in 2005, which Sunni Arabs largely boycotted. Their refusal to vote gave religious Shiites and Kurds disproportionate power in provinces such as Baghdad, Diyala and Nineveh, all with substantial Sunni populations. In predominantly Shiite southern Iraq and Sunni western Iraq, power coalesced around ostensibly religious parties, whose members built their appeal on clandestine organizations in exile, underground networks under Hussein, support from Iran and other neighbors and, occasionally, the end of a militiaman's gun.
This time, some coalitions seem to be based on ideology: a strong central government that Maliki, along with secular candidates such as Allawi and Mutlak, have endorsed, as well as opposition to the kind of federalism espoused by Maliki's Shiite rivals, who favor a Shiite-ruled zone in the south, and Kurdish parties that control an autonomous region in the north. Both Maliki and Mutlak have rallied support among Arab and nationalist constituents by opposing Kurdish territorial claims, particularly around the contested city of Kirkuk.
Mutlak draws backing from among the still-numerous supporters of Hussein's Baath Party in Sunni regions, and he has long pushed for reconciliation with its members. Despite his reputation as a Shiite hard-liner when he came to power in 2006, Maliki echoed the call this month. In a speech, he urged Iraqis to reconcile with rank-and-file Baathists, those he described as "forced and obliged at one time to be on the side of the former regime."
He declared that it was time "to let go of what happened" in the past.
Mutlak said he told Maliki in a meeting two months ago that "there was a time when you stood against me on those issues. 'You should be happy I changed,' he told me." Smiling in the interview, Mutlak joked that first the prime minister "stole the government from us, and now he's trying to steal our political speech from us."
Mutlak said that Maliki had proposed an alliance for parliamentary elections, too. But, he said, "we're still studying the message."
Since the fall of Hussein, religious Shiites and Kurds had effectively served as the coalition at the heart of power in Iraq. Maliki's emergence has upset that formula, and virtually every component of the Shiite alliance has now gone its own way. The bloc that claimed to speak on behalf of long-reticent Sunnis has splintered, too, unable even to agree on a replacement for the speaker of parliament, who resigned in December.
Fayed al-Shamari, a leader of Maliki's Dawa party in Najaf who will serve on the provincial council there, said he foresees a grand coalition for the December parliamentary elections that would join Maliki with influential Sunni leaders, elements of the U.S.-backed Sunni movement that turned against the insurgency and perhaps even Moqtada al-Sadr, a militant Shiite cleric whose followers witnessed a political resurgence in the January vote. Strikingly, it would not include Maliki's other Shiite rivals or Kurds.
A hint of that alignment emerged in Wasit province, where Maliki's supporters were reported to have joined with Allawi's list and Sadr's followers.
"There's a great possibility for this," Shamari said, although even he questioned whether it could withstand the seismic conflicts over the very nature of the Iraqi state, namely its power in relation to the provinces. "With any coalition, you have an ambition for it to be permanent," he said. "But ambition doesn't always match reality."
Mutlak envisioned three main groups competing in the December vote: A list that he led, Maliki's group and an alliance of Kurds and religious parties -- both the Shiite Islamic Supreme Council of Iraq and the Sunni-led Iraqi Islamic Party. One example of the third grouping has emerged in Diyala province, where the Supreme Council agreed to an alliance with the Islamic Party, said Ridha Jawad Taqi, a lawmaker from the Supreme Council.
Mutlak, an agricultural engineer who grew wealthy under Hussein's government and is sometimes spoken of as a candidate for Iraq's presidency, said any future national alliance with Maliki would depend on cooperation in the provincial councils.
"We want to see what he's going to give," he said in the interview. "Is he going to behave as a real partner or is he going to try to isolate the others?"
He said he was still skeptical. "We don't think Maliki is going to act in a democratic way. We're worried that he's collecting power in a dictatorial way."
Mutlak said it was his understanding that Maliki had already reached provincial alliances with an electoral list supported by Sadr's followers, a deal that Shamari, of Maliki's Dawa party, called likely. But spokesmen for Sadr and the list of candidates he supported said negotiations are ongoing.
"We think they only want alliances in the provinces where they're facing difficulties. They reject us in the provinces where they feel comfortable," said Ameer al-Kinani, the head of the Trend of Free Independents, the list Sadr's followers supported.
Sadr's supporters did especially well in Dhi Qar and Maysan provinces in the south, where negotiations are underway to pick top officials.
To help win their backing, Sadr's officials have insisted Maliki play a role in freeing their supporters in prison. Hazem al-Araji, a Sadr spokesman, estimated that as many as 1,500 remained in U.S. custody and 2,500 in Iraqi custody. Like other Sadr officials, he complained that security forces are still arresting their followers in southern provinces.
"There has been a step toward each other," said Salah al-Obeidi, another Sadr spokesman in Kufa, near the sacred city of Najaf. "But until now, Maliki's coalition refuses to give any kind of guarantees and any kind of details of the map they will follow in representing the provinces. This arouses many fears with our friends."
Earlier in his tenure, when his position was far weaker, Maliki courted the Sadrists. Last year, though, he turned on them, dispatching the military against their militiamen in Baghdad and Basra. This time around, Sadr's supporters say, Maliki seems to be trying to negotiate from a position of strength.
"He's not in need of the Sadrists anymore?" Obeidi asked. "Maybe, maybe."
But like Mutlak, he said they will watch the behavior of Maliki's officials in the provincial councils to determine whether they could enter a broader alliance in the next election. "Until now we haven't decided," Obeidi said. "Yes, there are big obstacles between us. They can all be bridged. But until now, Maliki has not acted on any promises he made us."
Asked if he trusts Maliki, Obeidi shrugged. "I don't trust any political figure," he said.
Special correspondents Zaid Sabah and Qais Mizher contributed to this report.