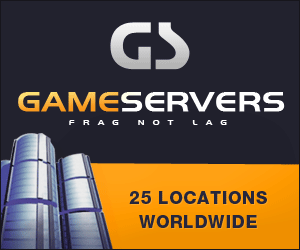 Washington Post
April 24, 2007
Pg. 10
House-Senate Bill, Which Sets Timetable for Troop Withdrawal, Likely to Face Veto

By Jonathan Weisman and Elizabeth Williamson, Washington Post Staff Writers
House and Senate negotiators reached agreement yesterday on war-funding legislation that would begin bringing U.S. troops home from Iraq as early as July, setting a goal of ending U.S. combat operations by no later than March.
The $124 billion bill, slated for final votes in the House and Senate tomorrow and Thursday, sets up a veto clash with President Bush by week's end. Some congressional Democrats had considered making advisory all dates for withdrawing U.S. troops in the hopes of persuading Bush to sign the bill, which Democratic leaders said provides $96 billion -- more than the White House requested -- for the wars in Iraq and Afghanistan. But with the president standing firm on his plans to veto any language on the timing of the war, Democratic leaders stuck to binding dates for initial troop pullouts.
"Our commitment is not endless," said Sen. Patty Murray (D-Wash.), who said the legislation "sets us on a path with the best chance of achieving success in Iraq."
Rep. Jerry Lewis (R-Calif.) called it "a message of surrender. We all know this bill is going nowhere," he said.
The agreement on Capitol Hill came on a day when Congress's differences with the White House resulted in a pair of rhetorical blasts.
Senate Majority Leader Harry M. Reid (D-Nev.) accused Bush of living in a "state of denial" and of becoming "isolated" and "obstinate" as public support for the war dwindled.
"Despite the president's happy talk, no progress has been made" in Iraq, Reid said in a speech at the Woodrow Wilson Center in Washington. "The time for patience is long past."
White House spokeswoman Dana Perino retorted that it is Reid who is in denial.
"He's in denial about the enemy that we face," she said. "He is in denial about the conflict that we are in . . . [about] a surrender date he thinks is a good idea. It is not a good idea. It is defeat. It is a death sentence for the millions of Iraqis who voted for . . . a free and democratic society."
Democrats framed the deal reached yesterday as an effort to compromise with Bush.
The legislation would maintain House-passed language that set strict requirements for resting, training and equipping troops. But they would grant the president the authority to waive those restrictions, as long as he publicly justified the waivers.
The bill also establishes benchmarks for the Iraqi government to meet, including the creation of a program to disarm militias. The benchmarks also require reductions in sectarian violence, the easing of rules that purged the government of all former Baath Party members, and passage of an oil-revenue-sharing law.
Unless the Bush administration determines by July 1 that those benchmarks are being met, troops would begin coming home immediately, with a goal of completing those withdrawals by the end of the year. If benchmarks are being met, troops would begin coming home no later than Oct. 1, with a goal of completing the troop pullout by April 1.
After combat forces are withdrawn, some troops could remain to protect U.S. facilities and diplomats, pursue terrorist organizations and train and equip Iraqi security forces.
The bill does not say how fast or how large troop withdrawals would have to be, and it would allow troops to stay for training and counterterrorism missions. Democrats said that showed they were trying to force a change in strategy, not an end to the war.
With Bush holding firm, "the only avenue open to us is to try to create enough pressure on the system," said House Appropriations Committee Chairman David R. Obey (D-Wis.).
On the local front, the agreement keeps Walter Reed Army Medical Center open for now, overruling the federal commission that had planned to shutter the Washington-based facility. The bill provides $20 million for repairs at Reed, keeping it open while upgrades are made to its successors. But the bill gives Congress the task of deciding future funding, leaving the facility's ultimate fate in question.
The agreement all but guarantees a veto. Bush repeated yesterday, "I will strongly reject an artificial timetable [for] withdrawal and/or Washington politicians trying to tell those who wear the uniform how to do their job."
But Democrats hope to put the president on the spot for rejecting the money he has said he badly needs to prosecute the war. The compromise bill provides $95.5 billion for the wars in Iraq and Afghanistan, $4 billion more than he requested. It would spend on veterans' health care $1.8 billion that Bush had not asked for and boosts funding for troop training and equipment. It also includes $2 billion more than the White House requested for homeland security.
On the domestic side, Democrats stripped out some items that Bush and congressional Republicans ridiculed, but defied criticism on others. The final legislation will no longer fund peanut storage facilities and relief for spinach farmers harmed by product recalls. Nor will it aid Christmas tree farms, or beet or sugar cane growers. But it keeps $3.5 billion in agricultural assistance, less than the House and Senate had approved. It retains $500 million for wildfire emergencies, and $425 million for a rural schools and roads program that was set to expire.
The bill includes $400 million in energy assistance for low-income families, the lower amount provided in the House version of the bill. It provides $650 million for the State Children's Health Insurance Program, $100 million more than either version provided.
The agreement would raise the minimum wage for the first time in a decade, from $5.15 to $7.25 over two years. It includes tax cuts worth $4.8 billion over 10 years.
Staff writer Shailagh Murray contributed to this report.