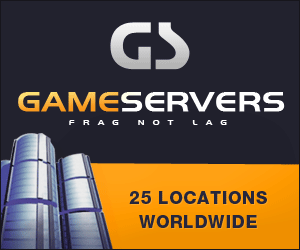 Honolulu Advertiser
May 8, 2007
By William Cole, Advertiser Military Writer
PEARL HARBOR — The Navy is in the fourth year of personnel cuts that will total about 40,000, with an expected active-duty end strength of up to 325,000 in the next several years, Adm. Michael G. Mullen, chief of naval operations, said here yesterday.
That compares with about 382,000 sailors on active duty in 2001. Mullen also said that a few years ago, 70 percent of sailors were ashore and 30 percent were at sea. That, too, is changing, with an even 50/50 split expected in years to come.
"The message is, it isn't just a smaller Navy," Mullen said at an "all hands call" at Sharkey Theater yesterday. "I think it's going to be a different Navy."
The Navy is faced with a number of critical issues in balancing modernization needs against the cost of supporting ongoing operations in Iraq and Afghanistan.
The Navy has 276 ships, and the goal is to increase that to 313, Mullen said. Mullen, the highest ranking uniformed officer in the Navy, and Master Chief Petty Officer of the Navy Joe R. Campa Jr. spoke to and took questions from more than 400 sailors here.
The officials will attend this morning's Pacific Fleet change of command at Pearl Harbor. Adm. Gary Roughead is being replaced by Adm. Robert Willard, who had been vice chief of naval operations.
With the nation's ground wars in Iraq and Afghanistan dictating priorities and budgets, the Army and Marines are seeking more troops, while the Navy and Air Force have faced cuts.
Mullen said the Navy is still strong and that the downsizing is relatively gentle compared to the service's 40 percent reduction in the 1990s.
Mullen, who has been chief of naval operations since July 2005, said he has three priorities. One is to sustain the Navy's readiness level. Another is to make sure the personnel numbers match up with needs, particularly as technology advances mean fewer sailors and support staff will be needed.
Mullen said, for example, that a new class of aircraft carrier expected within a decade will need about 1,500 sailors as opposed to the approximately 3,200 that run a carrier now.
Mullen said the biggest challenge is to build the 313-ship Navy, which is the minimum force necessary "to provide the kind of security that this nation demands."
"We're in pretty good shape on the operational side," he said. "We're in pretty good shape on the people side ... but building the Navy of the future is my biggest challenge."
The Navy is shifting from a "blue water" force that fought battles at sea to a greater emphasis on near-shore operations as well as river forces.
Sailors also are performing their jobs on the ground in Iraq and Afghanistan. About 64,000 sailors are deployed around the world, Mullen said. More than 30,000 of those are in the Central Command area, which includes Iraq, Afghanistan and the Horn of Africa.
Mullen said the U.S. faces an enemy among radical Islamic terrorists that "is evil and fundamentally hates everything we are — the democratic principles for which we stand."
"This war is going to go on for a long time," Mullen told the sailors. "It's a generational war and you are key to that, you and your peers."