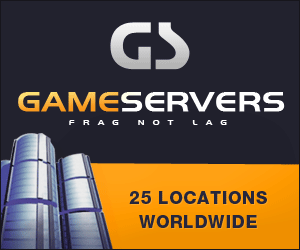 Boston Globe
May 8, 2007
Advocates see shifting trend on 'don't ask' policy

By Bryan Bender, Globe Staff
WASHINGTON -- The Navy returned an openly gay sailor to active duty last year in what gay rights advocates say is an example of how some military commanders -- stretched by the wars in Iraq and Afghanistan -- are turning a blind eye to the controversial "don't ask, don't tell" policy banning gays and lesbians from revealing their sexual orientation.
Petty Officer Jason D. Knight, a Hebrew linguist who says he had officially informed his superiors that he was homosexual, was discharged in April 2005 after completing his four-year tour of duty, according to a summary of his Navy personnel file.
Nine months later, the Navy recalled him to active duty, even though he was openly gay, and sent him to Kuwait, where he served as a translator and received multiple awards for exemplary service.
Knight's case underscores what some military specialists and gay rights groups believe is a growing trend: superiors and comrades ignoring the "don't ask, don't tell" policy because they care more about a service member's skills than his or her sexual orientation.
"An increasing number of lesbian and gay troops are being welcomed by their colleagues in the armed forces," said Sharra E. Greer , director of law and policy for Servicemembers Legal Defense Network, which represents gay and lesbian military personnel seeking redress for discriminatory policies. "Commanders do not want to lose good people to this law, and service members do not care if the men and women they work alongside happen to be gay."
In Knight's experience, detailed in the Stars and Stripes military newspaper, many of his fellow sailors appear to support him as an openly gay sailor.
"He's better than the average sailor at his job," Bill Driver, the supervisor of Knight's 15-person unit in Kuwait, told the paper, which serves the military community and receives some government support. Driver added that Knight's sexual orientation was "not at all strange" and "wasn't an issue at work."
Knight, 24, enlisted in the Navy on April 4, 2001, according to the personnel records provided by the Navy.
In an interview yesterday, Knight said he told the Navy he was gay in early 2005, just a few months before his four-year enlistment was up; the notification came through official paperwork informing the service that he and his wife were divorcing.
Knight said he was told by officials that the Navy would begin the process of discharging him for revealing his sexual orientation, but the process was terminated when Knight reached the end of his service contract. Knight was given a standard honorable discharge, with the rank of petty officer third class, on April 3, 2005.
He transferred to reserve status, requiring him to report to the Navy once a year, according to the Navy records. His awards and decorations, according to his file, included the Navy/Marine Corps Achievement Medal, the Good Conduct Medal, the National Defense Service Award, and the Global War on Terrorism Service Medal.
"I think they just processed me out without going through the whole darn coming out thing," Knight said by telephone from San Diego, where he will complete his current tour next month.
Less than a year later, the Navy wanted him back, asking him to return to active duty in 2006. Knight said he decided he'd go back in uniform, but "there was no reason for me to climb back in the closet" and hide his sexual preference.
"My unit was more than supportive," Knight said. "I don't define myself by being gay. It is just another part of who I am."
The Navy stressed yesterday that Knight was dismissed in 2005 simply because his service commitment was over, not because he was gay, as reported in Stars and Stripes. The assertion "is not consistent with our records," said Commander Jeff Davis, a Navy spokesman.
But other military officials who declined not to be named because they were not authorized to speak to the press said it was possible that the Navy simply waited for Knight's commitment to end rather than dismiss him for being gay. In fact, Knight's personnel record was coded RE-1, allowing the Navy to recall him if needed.
Since the policy was adopted in 1994, the Pentagon has kicked out nearly 12,000 service members under the "don't ask, don't tell" policy, which allows homosexuals to serve only if they keep their sexual orientation secret. Those who have been dismissed include hundreds of linguists considered critical to the war on terrorism.
"This incident only underscores the absurdity of "don't ask, don't tell," said US Representative Martin T. Meehan, a Lowell Democrat and member of the Armed Services Committee who has sponsored a bill to repeal the law. "Polls show that neither the American people nor a majority of service members support this policy. It is long past time to join our allies around the world and allow more people like Petty Officer Knight to serve openly."