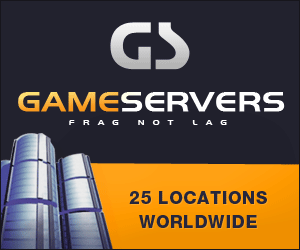 Boston Globe
May 11, 2007
Loss of confidence, trust cited as reasons

By Maria Cramer, Globe Staff
The commander of the famed USS Constitution was fired from his post yesterday, two months before his two-year term expired, because the Navy lost confidence in his ability to command the 210-year-old ship, officials said.
Thomas A. Graves took command of "Old Ironsides" in July 2005 in a ceremony before hundreds of spectators who gathered at the Charlestown Navy Yard to watch the ship set sail.
Yesterday, a Navy spokesman said that Graves, who lives in Marblehead, was relieved from the post because the department had lost "trust and confidence" in him.
"This was due to an administrative matter," said Commander Jeff Davis , a Navy spokesman at the Pentagon. "We're not able to discuss the details of that. This is not something that is accompanying a disciplinary action. This was based solely upon the senior officers' assessment of his ability to command effectively."
Vice Admiral Mark Fitzgerald , director of the Navy staff, fired Graves, who will be temporarily assigned to the Surface Warfare Officers School Command in Newport, R.I., Davis said. His next post has not been determined, he said.
"His future plans are personal in nature," Davis said.
Graves was the second commander relieved from his ship in a week because of loss of confidence. The Navy fired Commander Jeffrey P. Menne on Tuesday from the USS Higgins, a destroyer headed to the Persian Gulf.
Commanders can be fired for many reasons, including fostering a poor command climate, breaking wartime rules of engagement, or failing to enforce safety measures, according to the Navy.
Graves, who could not be reached for comment yesterday, will be replaced by Commander William A. Bullard III of Fall River, who had been scheduled to take command in July, Davis said.
Graves, a 1987 US Naval Academy graduate, has received several awards, including two Navy Achievement Medals and the Navy Meritorious Service Medal. He served as the engineering officer on the USS Underwood and the USS Philippine Sea and was promoted to commander in 2003.
Two years later, he became the 69th commanding officer of the USS Constitution. Before 250 guests he described the floating historical relic as the greatest ship in the world.
The ship is famous for its role in the War of 1812, when it blasted the British vessel HMS Guerriere into submission off the cost of Nova Scotia. It became known as Old Ironsides because British cannonballs seemed to bounce off the wooden hull of the ship.
"You can just feel the passion of America on this ship," Graves said at the time.
Last month, he spoke about the ship's history to about 70 people who packed the Marblehead Community Center, said Pam Peterson , director of the Marblehead Museum and Historical Society, which organized the event. "He was very proud of the ship," she said. "He was very nice to deal with coming for our talk and very gracious about doing that at no charge."