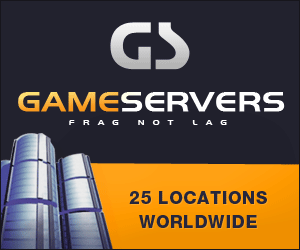 Los Angeles Times
May 22, 2007 By James Gerstenzang, Times Staff Writer
CRAWFORD, TEXAS — President Bush and the secretary-general of NATO defended the alliance Monday in the face of growing concern over civilian deaths in Afghanistan, arguing that its troops held the moral high ground against the Taliban.
NATO chief Jaap de Hoop Scheffer said that though alliance forces tried to avert civilian casualties, they were sometimes unavoidable.
"But let me tell you one thing: We are not in the same moral category as our opponents, the Taliban, in Afghanistan," he said with Bush at his side during a news conference in a rough-hewn patch of mowed lawn and weeds outside the president's office here. "We don't behead people. We don't burn schools. We don't kill teachers. We don't plant roadside bombs. We don't send in suicide bombers."
The alliance forces in Afghanistan include U.S. units and troops from 25 other countries.
Complaints by Afghans have grown in recent months along with a resurgence of Taliban activity and an increase in civilian casualties. Many of the complaints have centered on recent U.S. and NATO operations, including airstrikes in western Afghanistan that reportedly killed 50 villagers and a U.S. Marine unit's attack on a group of Afghans in March that left 19 civilians dead and 50 wounded.
Bush said the Taliban had surrounded itself with civilians as human shields.
De Hoop Scheffer and his wife, Jeannine de Hoop Scheffer-van Oorschot, spent the night at the guesthouse at Bush's 1,583-acre Prairie Chapel Ranch, accepting an invitation the president has offered to only a few foreign dignitaries. The visit signaled the importance that the White House has attached to the U.S. relationship with NATO.
The leaders rode mountain bikes in the morning between their meetings, crossing terrain dotted with wildflowers and yellow blooms on low-lying cactus.
The North Atlantic Treaty Organization is playing a key role in two central elements of Bush's foreign policy: Afghanistan and the establishment of a missile defense system in the Czech Republic and Poland, a project opposed by Russian President Vladimir V. Putin.
The Bush administration says the antimissile weapons are intended to protect the United States and its European allies from long-range missiles from countries such as Iran. The Kremlin says they threaten Russia's strategic deterrent.
Afghanistan is the most troubling issue NATO faces. Roughly 37,000 troops, including 15,000 Americans, are fighting the insurgency led by the Taliban, a radical Islamic movement driven from power by a U.S.-led invasion in 2001.
The sleepover summit was one of several international meetings on Bush's schedule during a period of intense diplomatic efforts. He held a farewell meeting last week with departing British Prime Minister Tony Blair and leaves early next month on a weeklong visit to Europe built around the annual Group of 8 meeting of leading industrial nations, in Germany.
That trip includes stops in Poland, Bulgaria and, for the first time on a U.S. president's schedule, Albania. Throughout his presidency, Bush has received warmer receptions in Eastern Europe than in Western Europe, where there is greater dissent over his foreign policies.