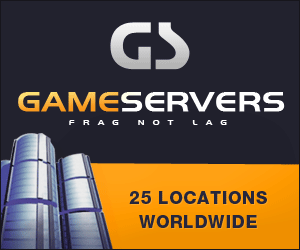 Financial Times
September 3, 2008
By James Blitz, Brussels
The US called on Nato on Tuesday to be better prepared to defend the three Baltic states – Estonia, Latvia and Lithuania – from military attack, after Russia's recent incursion into Georgia.
Kurt Volker, the new US ambassador to Nato, made the call as Russia attacked Washington's policy towards Georgia. It accused Dick Cheney, the US vice-president, of visiting the region as part of a deliberate policy of confrontation.
However, Moscow has shrugged off a European Union move to halt talks on a new partnership deal until Russian troops withdrew from the conflict zone.
Mr Cheney is due in Tbilisi on Thursday, where he is expected to announce a package of US aid for reconstruction of the Georgian economy, on top of humanitarian aid being delivered by US aircraft and warships. Washington Democrats have called for $1bn (€688m, £560m) to be given in aid.
A mission from the International Monetary Fund is also in the Georgian capital assessing the country's financial needs.
The IMF is in advanced stages of negotiating an extension to a $750m loan to Georgia, according to one person familiar with the talks, who said a deal could be reached this week. Georgia is seeking hundreds of millions of dollars in reconstruction aid from international organisations and countries.
Georgian officials expect up to a further $350m in infrastructure funds from the World Bank and are hoping for about $1bn from the US and €1bn from the EU.
As the US worked on an aid package for Tbilisi, this week's EU summit called for an international conference to assist reconstruction.
In Brussels, Mr Volker said Nato was firmly committed to defending the Baltic states from attack because, unlike Georgia, they were signatories to the alliance's Article 5, which guarantees defence of one ally by all the rest.
Nato must, therefore, send signals in the area of military "planning and exercising" that it intends to help shore up the Baltic states.
"Those countries are members of Nato; so if there is any attack on those countries we will all respond," Mr Volker said in an interview with the Financial Times.
"They are feeling a little rattled by seeing Russia use military force to invade a sovereign, small neighbouring country. We need to send signals to shore them up a little bit.
"We will have to make sure . . . that the Article 5 commitment is realisable not just as a political matter but as a military matter too."
Mr Volker, a career diplomat who was formerly an adviser to John McCain, the Republican presidential candidate, took over as Nato ambassador as the Georgia crisis was unfolding.
"We need to do what Nato ought to do, not in a provocative way and not in a rushed or hasty way. But Nato being credible is what's important," said Mr Volker.
The three Baltic republics, all once part of the former Soviet Union, have been among the most outspoken new members of Nato and the EU in taking a tough stance over Russia's action in Georgia. All have ethnic Russian minorities that Moscow insists it has the right to protect.
Mr Volker spoke after Monday's emergency summit of EU leaders decided to postpone its negotiations with Russia on a new partnership agreement, pending the withdrawal of Russian troops from Georgia.
Moscow shrugged off the EU's action on Tuesday and gave little indication it would withdraw its troops from a "buffer zone" around the secessionist regions of Abkhazia and South Ossetia, let alone from the regions themselves.
Dmitry Medvedev, the Russian president, said the EU response to Russia's military presence in Georgia was "positive", as a harder line had been ruled out at the summit. "Despite certain divisions among the EU states on the issue, a reasonable, realistic point of view prevailed because some of the states were calling for some mythical sanctions," said Mr Medvedev.
The UK, Poland and the Baltic states had been pushing for tougher measures to be imposed against Russia for its military intervention in Georgia. But the end result was a compromise as France, Germany and Italy had been keen to maintain dialogue with Moscow.
Vladimir Putin, the Russian prime minister, hailed the EU stance. "Thank God common sense has prevailed. We have not seen any extreme conclusions," said Mr Putin while in Tashkent, the Uzbek capital.
However, Mr Putin and Mr Medvedev expressed disappointment the EU had not criticised Georgian "aggression" in starting the conflict.
Additional reporting by Catherine Belton in Moscow, Isabel Gorst in Tblisi and Daniel Dombey and James Politi in Washington