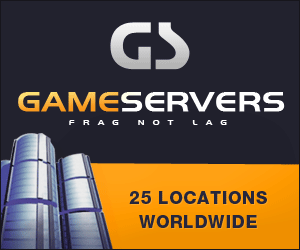 New York Times
November 29, 2007 By Abdul Waheed Wafa
KABUL, Afghanistan, Nov. 28 — A NATO airstrike killed 14 workers for an Afghan company that had been contracted by the United States Army Corps of Engineers to build a road in Nuristan, a mountainous province in eastern Afghanistan, officials said Wednesday.
The strike occurred Monday night in the Norgram district of Nuristan when the Afghan workers for the Amerifa Construction Company were sleeping after a day's work.
"Fourteen of our mechanics and laborers were killed as they were asleep in their tents," said Nurullah Jalali, the executive director of Amerifa. "We just collected pieces of flesh from our tired workers and put them in 14 coffins."
Gov. Tamim Nuristani of Nuristan said he could confirm that 13 workers had been "mistakenly" killed when NATO forces bombed the area based on what he said was an intelligence report of insurgent infiltration.
"All these victims are civilians and they were from nearby provinces," he said.
Maj. Charles Anthony, a NATO spokesman, said its forces had struck what it believed were Taliban insurgents but could not confirm that the workers had been killed.
Mr. Jalali said that in the year his company had worked in the region, his workers had not come across any militants.
"We have not seen any evidence of insurgency in that specific area, and we don't know why and who attacked our laborers," he said.
The 37-mile project is the first in Nuristan to build roads to connect mountainous districts.
The project is financed by the United States military, and the road has been under construction for a year through areas that the Afghan government barely controls.
Major Anthony confirmed that the airstrike had been a mission by NATO's International Security Assistance Force and said that Taliban insurgents had been the intended target.
"I can confirm that at this time, we, ISAF, believe that we were able to successfully target a Taliban leader in that area and at that time," he said. "As far as the allegation of civilian casualties goes, that is under investigation."
Civilian deaths have touched a nerve in Afghanistan after six years of American and NATO- led operations and have become a major issue for the government of President Hamid Karzai, who has repeatedly pleaded with international forces to use extreme care.
The victims of the episode on Monday night were all Afghans who were working for $5 a day, Mr. Jalali said. His company has been contracted to build 273 miles of road in 10 Afghan provinces, and the major contracts are with the American military.
Mr. Jalali said he thought the accident happened because the foreign military either lacked information or had incorrect information.
"Our advice is for those who have air forces in Afghanistan to confirm their information first and then act; otherwise Afghanistan will go back to atrocities," he said.