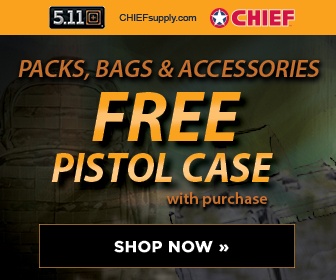 Yahoo.com
February 8, 2008 By Mary Sibierski, Agence France-Presse
VILNIUS--NATO defence ministers were set Friday for a second day of contentious talks on Afghanistan amid calls led by the United States and Britain for more frontline combat troops to fight resurgent Taliban forces.
Ministers stuck to their positions on Thursday during talks burden-sharing in Afghanistan, a sensitive issue that threatens cohesion of the 26-nation transatlantic alliance.
NATO's UN-mandated International Security Assistance Force (ISAF) in Afghanistan has been confronted with an increasingly bloody insurgency campaign by Taliban militants, and commanders have sought more troops and weapons.
German Defence Minister Franz Josef Jung resisted renewed pressure by US Defence Secretary Robert Gates to send German troops -- currently deployed in northern Afghanistan -- to the restive south.
"In my opinion our contribution is excellent," said Jung in Vilnius. "We are the third-largest contributor."
Germany has 3,200 soldiers, deployed in the relatively peaceful north, compared with 15,000 US and 7,800 British troops.
Jung on Wednesday turned down NATO, US and Canadian requests to deploy German forces in the south, pointing out the limited terms of deployment approved by the German parliament.
The Bundestag voted in October to extend Germany's Afghan mission for a year, but exclusively in the north. Opinion polls suggest that a majority of Germans oppose Bundeswehr troops engaging in combat missions.
Canada's Defence Minister Peter MacKay confirmed his country could not keep its contingent of 2,500 men in southern Kandahar province after February 2009 without extra support in the form of 1,000 troops, helicopters and drone surveillance aircraft.
Canada's parliament decides next month whether to prolong its combat mission in Afghanistan beyond February 2009, a vote that could trigger a snap general election.
Canada has also sent a high-level delegation to Paris to discuss its request for NATO reinforcements to help Canadian soldiers fighting Taliban militants in southern Afghanistan, officials said Thursday.
Prime Minister Stephen Harper has warned NATO allies, including French President Nicolas Sarkozy on Tuesday, that Canada would withdraw its 2,500 troops from Afghanistan unless NATO sent 1,000 extra troops plus equipment.
"Yes, we have sent some people to Paris to follow-up on discussions that the prime minister had with the president (Sarkozy)," a spokeswoman for Harper told AFP. She declined to give more details.
For the last year-and-a-half, the United States has urged European allies -- notably Germany, France, Spain and Italy -- to join Britain, The Netherlands and Canada in fighting Taliban insurgents.
ISAF forces have grown from 16,000 to 43,000 troops within the space of two years, but commanders have been calling for another 7,500 troops to fight a resurgent Taliban, which has used bases in remote tribal areas of northern Pakistan to regroup.
Ahead of the Vilnius conference, US Defense Secretary Robert Gates said he worried about NATO "evolving into a two-tiered alliance, in which you have some allies willing to fight and die to protect peoples' security, and others who are not."
"And I think that it puts a cloud over the future of the alliance, if this is to endure and perhaps even get worse," he said.
The message was reinforced by US Secretary of State Condoleezza Rice and British Foreign Secretary David Miliband on a surprise visit to Afghanistan Thursday.
"Frankly, I hope that there will be more troop contributions and there need to be more Afghan contributions," Rice told reporters in the former Taliban capital of Kandahar in southern Afghanistan.
But Gates adopted a pragmatic line on Thursday, suggesting that countries which couldn't dispatch combat troops because of domestic politics send equipment or non-combat troops.
"We are realistic about politics here in Europe," Gates told journalists in Vilnius. "The governments here in Europe get it, they understand the importance of Afghanistan but many of them are in coalitions and just aren't able to do certain kinds of things.
"If somebody can't send combat soldiers in certain areas because of the politics at home then perhaps they could pay for helicopters or provide helicopters," said Gates, in what appeared to be a reference to Germany.
Denmark's Defence Minister Soren Gade said no country at the Vilnius talks had made any firm troop commitment.
French Defence Minister Herve Morin said he told MacKay on Thursday that "we would help the Canadians," but added that a firm decision would only come from President Nicolas Sarkozy at the Bucharest NATO summit in April.
"The solution does not depend on only France, and all this must be considered in a global framework... If I have a message for Canadians, it is to be patient," Morin said.
NATO spokesman James Appathurai said the two-day informal NATO defence ministers meeting in Vilnius was not meant to see ministers "put forces on the table and tell us where they are going. That wasn't the idea."