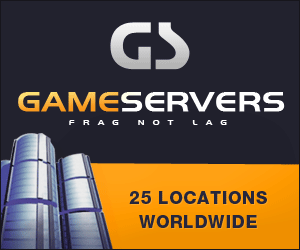 Washington Times
March 23, 2009
Pg. 12
Sarkozy wins Parliament's support for troops in integrated command

By Anne-Laure Buffard, The Washington Times
PARIS -- French President Nicolas Sarkozy's parliamentary victory last week that will return France to NATO's integrated military command encountered fierce domestic opposition, and analysts say it is unlikely to result in a bigger French contribution to the Afghanistan war.
"Afghanistan will of course be a central issue when President Obama comes to Europe in the beginning of April," said Bruno Tertrais, a research fellow at the Foundation for Strategic Research, a Paris think tank. "Yet I don't think it will be a test for France's new commitment to NATO."
France has about 3,000 soldiers in Afghanistan - 700 more than a year ago - and has "no plans at all" to increase that deployment, said Emmanuel Lenain, a spokesman for the French Embassy in Washington. He added that there is "no link" between French troop levels and the reintegration to NATO's military command.
Parliament made the decision in a 329-238 vote Tuesday, four decades after President Charles de Gaulle sought to underline French independence by withdrawing from NATO's military command while remaining a political member of the alliance.
Mr. Sarkozy, however, signaled from the start of his presidency two years ago that he was ready to return France to the alliance's command structure, in part to overcome the bitterness left by the U.S. invasion of Iraq.
"A state alone, a solitary nation, is a nation without influence, and if we want to count for something we have to know how to bind ourselves to allies and friendship," Mr. Sarkozy said at a recent defense seminar in Paris.
Mr. Sarkozy's comments failed to convince staunch opponents of NATO's reintegration, on both sides of the political spectrum.
"No to France's return into NATO. Yes to a free France," read signs in Parisian streets posted before the parliamentary vote. The motto came from Nicolas Dupont-Aignan, a Gaullist member of the National Assembly.
"Nicolas Sarkozy's furious energy to subordinate our country to the United States means he has given up France's willingness and ability to exercise self-determination on the international stage," Mr. Dupont-Aignan said on his Web site.
Once a member of the center-right presidential party, the Union for a Popular Movement (UMP), and now president of his own sovereignist group, Mr. Dupont-Aignan was one of several rightist officials - including two former prime ministers - expressing fierce opposition to Mr. Sarkozy's plan.
Dominique de Villepin and Alain Juppe, former UMP prime ministers, publicly expressed their concern about the decision, which they said was a betrayal of the Gaullist legacy.
Mr. de Villepin described the decision as a serious "diplomatic mistake."
Illustrating the divide within the presidential majority, a dozen right-wing deputies boycotted Tuesday's vote.
"The debate is impossible in the Parliament and is reduced to almost nothing within the majority," Francois Goulard, a member of the UMP who skipped the vote, told The Washington Times. "The French government is twisting our arm on the issue."
To deter rightist deputies from voting against the measure, Prime Minister Francois Fillon suggested that a negative vote would threaten to bring down the government. That apparently accounted for the relatively wide majority with which it passed.
As commander in chief, Mr. Sarkozy did not need parliamentary approval to rejoin the NATO command, but a legislative vote on his foreign policy showed that French leaders took seriously the threat of a negative outcome.
Leftists opposed the move.
"Nothing today justifies returning to [the] NATO military command. There's no hurry, no fundamental need, except for this Atlanticism that's becoming an ideology," said Socialist leader Martine Aubry.
Ironically, French public opinion seemed supportive of the change. An LH2 opinion poll conducted this month found that 52 percent regard France's full return to NATO as positive, while 27 percent were opposed.
"French people probably find NATO more likable than 60 years ago," said Mr. Goulard.
"Recent operations by the alliance don't bear the mark of the United States as much as they used to."
Since the collapse of the Soviet Union, NATO has intervened in conflicts in Bosnia, Kosovo and Afghanistan, operations that exceeded the alliance mission as first conceived in 1949.
Despite their absence from the integrated command, French forces, which are the largest in Europe, have been major contributors to each of these interventions. More than 4,000 French soldiers are stationed on NATO missions worldwide.
Rejoining the command will allow French officers to assume key leadership posts and ironically may reduce pressure on France to send more troops to Afghanistan, said Mr. Tertrais of the Foundation for Strategic Research.
"Both American and European diplomats want to avoid the Afghanistan issue to provoke a crisis between the allies at the very beginning of Barack Obama's mandate," he said. "Paradoxically, France's full return may protect it from pressure because [the return] already appears as a goodwill gesture."
France has been nurturing the idea of a full return to NATO for more than two decades. Former Prime Minister Edouard Balladur began negotiations in 1993 when a Socialist, Francois Mitterrand, was president. Similar negotiations were held under Mr. Mitterrand's successor, Jacques Chirac.
"On a strategic level, France's full return into NATO is much ado about nothing," said Nicole Gnesotto, an analyst on trans-Atlantic strategic relations and a former director of the European Union's Security Institute. "My vision of it would be: no more influence nor less independence."
Ms. Gnesotto said the perception of Franco-American relations had been distorted by the prism of the Iraq invasion, which Mr. Chirac strongly opposed. "In reality, it's been 28 years that France and the U.S. are acting as partners on their strategic decisions," she said.