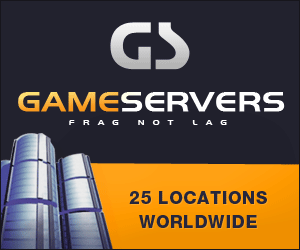 Financial Times
March 28, 2008 By James Blitz, in Brussels
Jaap de Hoop Scheffer, Nato's secretary-general, has warned Vladimir Putin that next week's annual summit of the 26-member alliance must not be marked by another display from the Russian president of "unhelpful rhetoric" directed at the west.
As the alliance members' heads of government prepare to meet in Bucharest, tensions between Nato and Russia are running high because of Washington's insistence that Ukraine and Georgia should be allowed to take a major new step towards joining the organisation.
But although the secretary-general said he was looking forward to frank exchanges between Mr Putin and alliance leaders at a session of the Nato-Russia Council – the first to be held at summit level – he said he hoped the discussion would also be constructive.
"The volume of music we get next week will to a large extent depend on the tone that President Putin uses in the NRC," Mr de Hoop Scheffer told the Financial Times in an interview. "I do not know what that tone will be." However, he expressed his hope that Mr Putin, who will be attending a Nato summit for the first time, would not use the occasion to unveil another blunt threat to the west.
He said: "Let's try to avoid unhelpful rhetoric, like 'We will target missiles on nations A, B and C'. That is not only unhelpful, but it makes me remember a time when I was growing up when there was a Berlin wall and an Iron Curtain ... So let us refrain from rhetoric."
The summit could mark a significant moment in relations between Nato and Russia. Although Mr Putin will be in Bucharest, the recent emergence of Dmitry Medvedev as his successor has raised hopes in many European states that relations between Moscow and the west may be on the mend.
Mr de Hoop Scheffer said there were signs this was happening. In recent days, he said, there had been "hopeful, positive results" from US-Russia talks on Washington's plans to deploy a missile defence shield in eastern Europe, a move bitterly opposed by Moscow.
But the insistence of George W. Bush, US president, that Ukraine and Georgia should be offered a chance to join Nato's Membership Action Plan, an important step on the road to full membership, has left some uncertainty about how the meeting will go.
Mr de Hoop Scheffer said he was not surprised at how hard the US was pressing for Ukraine and Georgia to join the MAP.
"I know President Bush well and I know he is committed to giving as many nations as possible the right to enjoy what he and I consider basic human values and to defend those values."
However, he acknowledged it was far from clear whether the US could persuade Nato members such as Germany that an offer of the MAP to the two former Soviet republics would be acceptable to Mr Medvedev. "This is what the allies are going to discuss next week," he said.