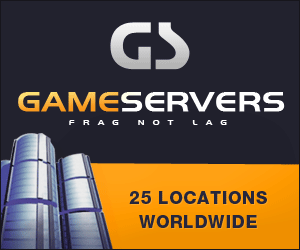 New York Times
February 9, 2007
Pg. 9
By Thom Shanker
SEVILLE, Spain, Feb. 8 — Defense Secretary Robert M. Gates, attending his first conference of NATO defense ministers, told these American allies that they must fulfill their commitments to provide troops for Afghanistan in time for a spring offensive against the Taliban.
Mr. Gates and other NATO officials said progress had already been made on one issue, getting NATO members to lift some of their individual restrictions on the types of operations their forces would be allowed to carry out in Afghanistan.
The goal of the two-day defense ministers' conference here, NATO leaders stressed, was not to obtain new promises of troops and equipment, but rather to compel the member nations to keep the promises they had already made for the organization-led force that provides security operations in Afghanistan.
However, the defense ministers also discussed a new assessment of the situation in Afghanistan prepared by Gen. John Craddock of the United States Army, who recently took over as the supreme allied commander in Europe.
General Craddock's classified review, called a Combined Joint Statement of Requirements, proposes new force levels, and NATO officials say privately that it seeks commitments of about 2,000 additional troops as well as more helicopters and transport aircraft.
Gen. David J. Richards of Britain, the previous NATO commander in Afghanistan, had said last month that unmet pledges of troops and equipment from NATO countries left him 10 to 15 percent short of the forces he needed.
NATO has about 35,000 troops in Afghanistan, about 13,000 of them American. The United States has an additional 9,000 troops in Afghanistan operating outside the NATO mission, handling tasks like specialized counterterrorism work and helping to train Afghan forces. An American, Gen. Dan K. McNeill of the Army, took command of the NATO mission this month, reporting to General Craddock.
"There are no formal decisions taken," Jaap de Hoop Scheffer, the alliance's secretary general, said when asked whether the defense ministers had moved toward new troop commitments. "It also is not a force-generation meeting."
Even so, senior officials of NATO nations said more troops were needed because past pledges remained unfulfilled. But they declined to reveal the number of troops or the nations, citing diplomatic sensitivities.
"There is still a request out there for additional forces," said one senior American official traveling with Mr. Gates.
In the years since they were removed from power by the American-led invasion of Afghanistan in 2001, Taliban fighters there have tended to lie low during the mountainous country's harsh winter and return to action when the weather warms.
Mr. Gates said the goal this year is to have alliance forces ready to beat them to the punch.
"The spring offensive in Afghanistan should be our offensive," Mr. Gates said. "I am optimistic we are going to be successful."
Mr. Gates said he had reaffirmed to the NATO allies that he would extend for 120 days the tour of a brigade of Army troops. He also cited the United States' promise of $8.6 billion for Afghanistan's security forces and $2 billion more for economic development.
NATO officials say Germany has announced that it will add six combat aircraft to the Afghanistan effort to conduct reconnaissance missions. Other nations have said they will send more security trainers.
But Germany's offer seemed somewhat tempered by comments from Franz-Josef Jung, the defense minister. "I do not think it is right to talk about more and more military means," he said according to German press accounts. "When the Russians were in Afghanistan they had 100,000 troops and didn't win."
Asked about those comments, Mr. Gates said the NATO defense ministers had agreed it was important to adopt a comprehensive approach in Afghanistan that would include military action but also bolster programs to improve the economy and government — and to counter the narcotics trade.
American commanders have said that the NATO mission in Afghanistan has been hampered by restrictions, known as national caveats, that some governments placed on their units.