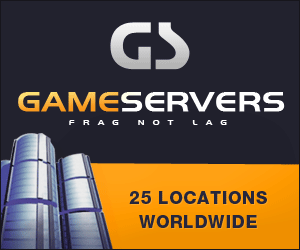 Arizona Daily Star (Tucson)
March 25, 2008
Governor calls for extension of deployments
By Arthur H. Rotstein, Associated Press
A program that has rotated thousands of National Guardsmen along the Mexican border to augment U.S. Border Patrol agents comes to a close in four months, despite calls by at least one border governor to extend the Guard's mission.
Operation Jump Start began in mid-2006, deploying up to 6,000 troops at a time during the first 12 months in non-enforcement roles that freed up Border Patrol agents for front-line duty.
Through January, the National Guard Bureau spent more than $1 billion on the program — nearly $212 million in the 2006 fiscal year, $687 million in fiscal 2007 and $136 million during the first four months of fiscal 2008.
The guardsmen have built roads and fences, maintained equipment, provided aviation support, and monitored cameras. They've also spent months at border outposts, calling in Border Patrol agents to capture illegal immigrants and drug runners they spot entering the country.
Jump Start was designed as a stopgap to give the Border Patrol additional help while the agency ramped up its numbers.
The Border Patrol had just under 12,000 agents when the program began, and President Bush said at the time that another 6,000 would be hired over the next two years. But the Border Patrol has hired only about half that many and now has 15,550 agents, although it says it hopes to reach the goal by the end of this calendar year.
"We have a really aggressive recruiting campaign going on," said Lloyd Easterling, a Border Patrol spokesman in Washington. "We're committed to hitting that 18,000, no doubt."
Bush said when he announced the program that the troop numbers would be cut in half after the first year, and the military followed through. Since last July, 3,000 troops on average have been deployed in the four Southwest border states, though numbers fluctuate daily.
As of mid-March, there were 2,842 deployed, including 1,063 in Arizona and 1,779 in Texas, New Mexico and California.
The mission will wind down to a July 15 finish, though some Guard personnel will remain to finish up paperwork and account for equipment.
Border Patrol and National Guard officials hailed the National Guard's performance and contributions as a resounding success.
"Being a short-term bridge, it helped us get staffed up," Easterling said. "It's been fantastic."
Easterling said it enabled 500 agents to return to active patrolling.
"If you ask anybody from the National Guard or Customs and Border Protection, they would all tell you that this has been a huge success as far as freeing up CBP for the 'back to the borders' aspect of the mission," said 1st Lt. Amanda Straub, a spokeswoman at National Guard Bureau headquarters in Washington.
The Guard helped in the arrests of 140,000 illegal entrants and seized more than 143 tons of drugs, mostly marijuana, Easterling said.
Military engineers also built 111 miles of border fencing and more than 18 miles of new all-weather roads, while maintaining or improving more than 570 miles of existing roads.
Arizona Gov. Janet Napolitano wants the soldiers to stay.
The Democratic governor wrote a letter this month to Department of Homeland Security Secretary Michael Chertoff, urging him to "reconsider the drawdown of Operation Jump Start, and instead retain National Guard personnel strength in numbers necessary to maintain the hard-won improvements in operational control of the international border."
She said ongoing problems with a high-tech "virtual fence" on the border mean it won't be operational before 2011, and keeping the military on the border until then is clearly needed.
Chertoff's spokesman said the Border Patrol hopes to have 18,000 agents by the end of 2008 and has asked Congress to approve funding for an additional 2,000. He also said they're sticking with the drawdown plan.
"We've been abundantly clear since Day One about the intent and timeline for Operation Jump Start," spokesman Russell Knocke said.
National Guard support on the border will continue, with units using border duty as part of their training.
"We will be down there," Lt. Gen. H Steven Blum, chief of the National Guard Bureau, said recently. "Operation Jump Start will end, but it doesn't mean the Guard's support for the Border Patrol and counter-narcotics . . . along the Southwest border will not continue."