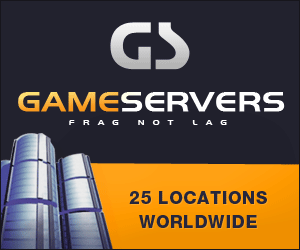 PAUL ALEXANDER
Associated Press
MELBOURNE, Australia -
Second-seeded Rafael Nadal overcame a knockdown at the net and struggled at times as he advanced Thursday to the third round of the Australian Open.
Looking vulnerable to an upset, Nadal found just enough to oust Philipp Kohlschreiber of Germany, who twice hit him at the net with stinging forehands. One sent the Spaniard sprawling and seemed to briefly stun him.
Nadal demonstrated his tenacity, fending off loud chants from a rowdy group of German fans to win and set up a meeting with 31st-seeded Stanislas Wawrinka of Switzerland.
While Nadal needed 3 1/2 hours, Kim Clijsters and Martina Hingis raced to see who could finish their match first, taking another step toward a possible quarterfinals showdown.
Neither was as fast as top-seeded Maria Sharapova. The U.S. Open champion, who endured three hours of broiling heat in her first-round match Tuesday, needed only 58 minutes to beat fellow Russian Anastassia Rodionova 6-0, 6-3.
"My brain cells were restored today," said Sharapova, who described herself as delusional in her last match. "It was nice to get a quick one in there today."
Fifth-seeded James Blake, who doesn't shave as long as he's still alive in a tournament and hopes to have a big, bushy beard by the end of next week, beat hitting partner Alex Kuznetsov 6-4, 6-1, 6-2. Now he faces another buddy, Robby Ginepri, who beat German qualifier Mischa Zverev 6-4, 7-5, 6-1.
There were no surprises when the fifth-seeded Blake faced off against the 216th-ranked Kuznetsov, who was playing with a titanium rod in his right leg - the result of a car accident less than two years ago.
"It's not like him playing somebody he doesn't know or doesn't know the pace," Blake said. "He knows how well I can move, he knows the things I can do. It's almost a little frustrating. I probably don't get that kind of respect or anything like that because he knows he can beat me."
For three games, Kuznetsov looked like he could pull it off. Blake came out a little flat while Kuznetsov, who survived three rounds of qualifying and a five-set first-rounder that didn't end until 2 a.m. Wednesday, was hot.
Kuznetsov, who was born in Ukraine and moved to the U.S. with his family when he was 3, took two quick service breaks before Blake pulled himself together and started ripping winners. From 2-4, Blake ran off the last four games of the first set, dropping only four points. Suddenly, Kuznetsov was pressing and overhitting.
At one point Blake, who won five titles last year and finished 2006 with a run to the Masters Cup final, showed his athleticism by leaping high to smash an overhead winner. A fan shouted, "Let's go 23," referring to Michael Jordan's old uniform number.
"James just turned it up a notch - he's playing awesome," Kuznetsov said.
The 23-year-old Clijsters extended the winning start to her farewell tour - she's retiring at the end of the year to start a family - by beating Akiko Morigami 6-3, 6-0 in 59 minutes.
"I've always enjoyed coming here, but this year it's even more special than in the past," Clijsters said. "You appreciate it so much more, I think."
Joking that she and Clijsters were racing to finish their matches, Hingis continued to build momentum in her comeback after three years away with a 6-2, 6-2 win over Russian Alla Kudryavtseva, needing nine minutes more than Clijsters.
Sixth-seeded Hingis won three straight Australian titles from 1997 and then lost three consecutive finals before quitting the tour because of nagging foot and ankle problems.
Her comeback to the Australian Open in 2006 ended in a quarterfinal loss to Clijsters.
"I think I can get better. I wouldn't be out here if I didn't think so," said Hingis, who next meets Aiko Nakamura of Japan, a surprise 6-3, 6-2 winner over India's Sania Mirza.
Also advancing on the women's side were eighth-seeded Patty Schnyder, No. 9 Dinara Safina, No. 12 Anna Chakvetadze, No. 13 Ana Ivanovic, No. 15 Daniela Hantuchova, No. 19 Li Na, No. 22 Vera Zvonareva, No. 24 Samantha Stosur, No. 29 Alona Bondarenko and No. 30 Tathiana Garbin. No. 17 Anna-Lena Groenefeld lost to American Ashley Harkleroad.
Men's winners included third-seeded Nikolay Davydenko, No. 8 David Nalbandian, No. 10 Fernando Gonzalez, No. 12 Tommy Haas, No. 13 Tomas Berdych, No. 15 Andy Murray, No. 19 Lleyton Hewitt, No. 21 Dmitry Tursunov and No. 28 Sebastien Grosjean. Juan Ignacio Chela ousted No. 17 Jarkko Nieminen.