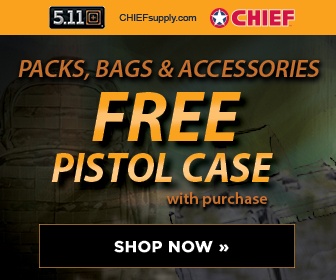 U.S. President George W. Bush has joined efforts to break a deadlock in the Northern Ireland peace process, telephoning Protestant leader Ian Paisley as negotiations ground on in London and Belfast.
Paisley, the 78-year-old hardliner who could decide whether the talks succeed or fail, said he had spoken to Bush on Friday as rival Protestant and Catholic politicians studied an Anglo-Irish plan to revive home rule in the province.
Britain and Ireland are trying to push Paisley's Democratic Unionist Party (DUP) into agreeing to share power with the Irish Republican Army's (IRA) political ally Sinn Fein -- a partnership previously considered unthinkable.
"I had a long and very useful conversation with him (Bush), I told him I'd like to be in a position to make a deal, but that any deal must be fair," Paisley told reporters in Belfast.
"I reminded the President of the fact that he would not have terrorists in his government, and that we must be satisfied that IRA terrorism is over and cannot return."
Bush has not continued his predecessor Bill Clinton's enthusiastic engagement in Northern Ireland, but the U.S., which helped broker the 1998 Good Friday peace accord, has continued to play a low key role in efforts to keep the process on track.
The 1998 agreement, which sought to end a three-decade political and sectarian conflict which cost more than 3,600 lives, set up a powersharing government in Belfast to run most of the province of 1.7 million people's affairs.
But while the violence has largely stopped, political stability has been elusive, with the vexed issue of the IRA and its guns dogging efforts to sustain a Catholic-Protestant administration.
Britain suspended home rule in October 2002 after allegations of IRA spying caused a final breakdown of trust between Protestant unionists, who support British rule, and Catholic republicans, who yearn for a united Ireland.
London and Dublin's latest plan, which was given to the DUP and Sinn Fein last week but has not been published, is aimed at securing the full disarmament of the IRA, and so winning a promise from Paisley to share power with Sinn Fein.
Sources involved in the talks say a potential dealbreaker is the DUP's demand that the IRA provides photographic evidence when it has destroyed all its weapons.
The IRA, which called a ceasefire in its violent campaign against British rule in 1997, has carried out three partial acts of disarmament between 2001 and 2003 but, wary of anything carrying connotations of surrender, insisted on strict secrecy.
Returning to Belfast after talks with British Prime Minister Tony Blair in London, Sinn Fein leader Gerry Adams said his party would not seek any movement from its guerrilla ally until a deal to restore powersharing was agreed.
"We haven't gone to the IRA, we have no plans to go to the IRA, we will only take those decisions when we have a comprehensive package and we take a judgement on that," he said.