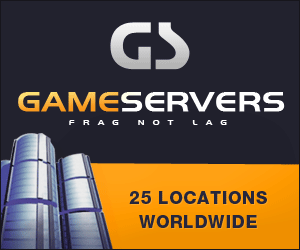 Wall Street Journal
February 20, 2008
Pg. 3
A New Coalition Could Seek to Oust Pakistani President
By Peter Wonacott in Islamabad, Pakistan, and Yaroslav Trofimov in Lahore, Pakistan
President Pervez Musharraf, confronted with a crushing political defeat, said he intends to stay in office to guide Pakistan's democratic transition -- even if it means working with a man he believes once tried to kill him.
In an interview a day after a landmark national election delivered resounding losses to his allies in Parliament, Mr. Musharraf said he has no plans to step down. Instead, he said he wanted to help end the internecine battles between presidents and prime ministers that have marred Pakistan's political history and precipitated military interference in the government.
"We have to move forward in a way that we bring about a stable democratic government to Pakistan," said Mr. Musharraf.
The strongman who brooked little opposition in the years after his 1999 coup now stands in a delicate spot, rejected by his own people and facing a government likely to be led by a party with reasons to despise him. He is seeking to hang on to power, even as his political base crumbles.
The biggest surprise in Monday's election was the strong performance of the party led by former Prime Minister Nawaz Sharif, who was overthrown in Mr. Musharraf's coup. Another opposition party, the Pakistan People's Party, is projected to have the biggest bloc in the new Parliament. Its leaders have blamed Mr. Musharraf for failing to prevent the Dec. 27 assassination of PPP leader Benazir Bhutto.
Negotiations over a new government will begin today, and it is possible the new coalition will seek to drive Mr. Musharraf from the presidency. One debate is already flaring up: whether to restore an independent judiciary, which could produce a Supreme Court that would call into doubt the legitimacy of Mr. Musharraf's re-election as president last year.
Sitting in his office in Islamabad in a gray pinstriped suit, Mr. Musharraf issued cautionary words to the next prime minister. "The clash would be if the prime minister and president would be trying to get rid of each other. I only hope we would avoid these clashes," he said.
Checks and Balances
Mr. Musharraf, 64 years old, asserted that Pakistan now has the checks and balances in place to prevent any politician -- or the army -- from usurping power. "The prime minister runs the government. The president has his own position, but has no authority running the government," he said.
Mr. Sharif returned to Pakistan late last fall to lead his party in the elections and has been an uncompromising critic of the president since then. He appears to have been the chief beneficiary of Mr. Musharraf's unpopularity and the outrage over the assassination of Ms. Bhutto, another former prime minister.
At a news conference yesterday, Mr. Sharif struck a more aggressive tone toward his old enemy. "He used to say that when people expressed no confidence in him that he would leave," Mr. Sharif said of Mr. Musharraf. "Now the people have announced their decision."
In the 1999 coup, Mr. Musharraf was flying back to Pakistan and blamed Mr. Sharif when air-traffic controllers tried to divert his plane, which was low on fuel, from its destination of Karachi. It eventually did land in Karachi and the army completed its seizure of power.
According to preliminary election results, the Pakistan People's Party, now headed by Ms. Bhutto's widower, Asif Ali Zardari, secured some 33% of federal Parliament seats, up from 23% at the last election in 2002. The Pakistan Muslim League (Q), the main group supporting Mr. Musharraf in Parliament, saw its strength plummet to 15% from 34%. Mr. Sharif's own faction of the Pakistan Muslim League, called the PML (N), won 25% of the seats, up from just 5% five years ago.
Mr. Musharraf's chances of survival may depend on the makeup of the next government. The PPP and the newly strengthened PML (N) need another ally to govern. They could choose to link up with each other, or to embrace the defeated PML (Q) as a junior partner.
Mr. Sharif is pressing for a grand coalition with the late Ms. Bhutto's party, which would give him a share of national power and allow his party to seize control of the country's biggest province, Punjab. "All of us must unite on a democratic platform," he recently told reporters. As a condition for this alliance, however, Mr. Sharif is demanding a commitment to restore an independent judiciary -- an issue that is fast becoming the most contentious between the main political parties and Mr. Musharraf.
In November, when it appeared that the Supreme Court might disallow Mr. Musharraf's re-election as president by an electoral college of federal and provincial lawmakers, Mr. Musharraf declared a state of emergency. He overhauled the Supreme Court by bringing in new judges, who quickly approved his re-election.
The PPP may also be hostile to restoring an independent judiciary. Mr. Musharraf issued an ordinance granting a blanket amnesty to the PPP chief, Mr. Zardari, and other politicians for criminal activities they may have committed before the 1999 coup. The amnesty specifically excluded Mr. Sharif. A restored Supreme Court could reverse that ordinance.
Mr. Musharraf said in the interview that calling back the former chief justice and other top judges wasn't a possibility.
Western diplomats and many Pakistani analysts say the judiciary issue could scuttle any project for a grand coalition of the two main Pakistani parties. A more probable scenario, they say, is an alliance that would include the PPP, a weakened PML (Q) and regional parties. Such a government would likely find a working accommodation with Mr. Musharraf.
Mr. Musharraf said he had not met with either Mr. Sharif or Mr. Zardari since the election.
Whatever the outcome of the horse-trading, Mr. Musharraf faces a much weaker grip on power and a large majority of opposition lawmakers in the Parliament. Nor can he count on the unqualified support of the military, which he headed until he stepped down as army chief of staff in November.
The army has held a central position in the power structure of Pakistan for decades. But under Mr. Musharraf's handpicked successor as army chief, Gen. Ashfaq Kayani, the army is now seeking a lower profile in politics.
Mr. Musharraf has been a key ally of the U.S. in the battle against Islamist extremism. But the Bush administration has grown resigned in recent weeks to the likelihood that he will be significantly weakened.
"Ultimately President Musharraf is still the president of Pakistan, and certainly we would hope that whoever becomes prime minister and whoever winds up in charge of the new government would be able to work with him and with all other factions," State Department spokesman Tom Casey said yesterday.
Mr. Musharraf said he didn't think Pakistan would alter its approach to battling militants. The insurgency is believed to be backed by al Qaeda, and active in Pakistan's border regions. "It's in Pakistan's interest to fight terrorism and extremism," he said. "Why would any government change its priorities? I think the policy will remain consistent."
U.S. officials say they hope that the Pakistan People's Party can elect a prime minister who will form an alliance with Mr. Musharraf's supporters. They say such an alliance could allow the fight against al Qaeda to proceed while bringing a greater democratic legitimacy to the government. They say the PPP largely shares Mr. Musharraf's view of the dangers posed by Islamic militancy to the Pakistani state and the need to push the fight inside the country's tribal areas.
Mr. Sharif's views toward Islamist extremism are more ambiguous. As prime minister in the 1990s, he was closely allied with the Islamists and enjoyed support from the powerful ISI intelligence agency, which also fostered the Taliban movement in Afghanistan and an Islamist insurgency in Indian-controlled Kashmir. At one point as prime minister he styled himself
amir al-mumineen
-- or the leader of the faithful, adopting the same title as the Taliban chief Mullah Omar.
When asked about his turbulent period as prime minister in the 1990s, Mr. Sharif insisted recently that he is a changed man, made wiser by years of imprisonment and exile. "We're not angels -- we all learn from our mistakes," he said.
Jay Solomon in Washington and Zahid Hussain in Islamabad contributed to this article.