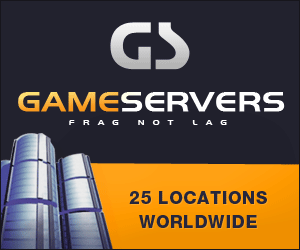 Washington Times
March 24, 2009
Pg. 6
Raid on lobbyist's office shines light on earmark-campaign link

By Pete Yost, Associated Press
Rep. John P. Murtha celebrated his 35th anniversary as a congressman by getting an early start on his next campaign, staging an invitation-only fundraising luncheon for dozens of lobbyists and defense contractors at the private Army-Navy Country Club in Arlington.
But last month's event, with tickets starting at $1,400, was missing one longtime friend: Paul Magliocchetti, the founder of a lobbying firm that over the past two decades has been one of the Pennsylvania Democrat's biggest sources of campaign donations.
Mr. Magliocchetti was absent because of what had happened three months earlier. At 7:30 one evening shortly after Thanksgiving, the FBI raided his lobbying firm, carting off records of the firm's political action committee and files of some of its lobbyists.
The work of those lobbyists took them often to Mr. Murtha's Capitol Hill office, as well as to those of fellow Democrats Peter J. Visclosky of Indiana, James P. Moran of Virginia and others on the defense appropriations subcommittee that Mr. Murtha chairs. The FBI says its investigation is continuing, highlighting the close ties between special-interest spending provisions known as earmarks and the raising of campaign cash.
For Mr. Murtha, Mr. Visclosky and Mr. Moran, the practice has paved the way for their congressional careers. In 2007 and 2008, the three directed $137 million to defense contractors who were paying Mr. Magliocchetti's PMA Group to get them government business. That kind of clout put the midsized 33-lobbyist firm into the big leagues, ranking it in the top 10 in billings among Washington lobbying shops.
At the same time, the three lawmakers received huge amounts of political donations from PMA lobbyists and their clients. Mr. Murtha has collected $2.37 million in campaign contributions from PMA's lobbyists and the companies it has represented since 1989, according to the Center for Responsive Politics, which tracks political money. Mr. Visclosky has collected $1.36 million; Mr. Moran, $997,348.
Those political donations have followed a distinct pattern: The giving is especially heavy in March, which is prime time for submitting written earmark requests. Over the past two decades, $1.1 million has flowed to the campaigns and leadership PACs of Mr. Murtha, Mr. Visclosky and Mr. Moran from PMA and its clients in March alone.
Mr. Murtha and Mr. Magliocchetti have ties that go back to the 1980s, when Mr. Magliocchetti worked on the defense subcommittee staff.
The lobbyist was among the political supporters who organized a financial rescue of Mr. Murtha's floundering 2008 re-election effort, according to three people close to PMA, which is in the process of disbanding. In a matter of days in October, Mr. Magliocchetti and others put Mr. Murtha's campaign back on track after his impolitic remark that his home base of western Pennsylvania is racist.
Mr. Magliocchetti has business interests aside from the lobbying activities, including plans to open a restaurant in Florida.
According to the three people familiar with PMA, one aspect of the FBI probe focuses on the fact that Mr. Magliocchetti put two people from Florida - a hotel wine steward and a hotel golf director - on the firm's board of directors, along with his daughter and a PMA accountant whom Mr. Magliocchetti married at the end of last year. All of them, as well as several of Mr. Magliocchetti's relatives, have made extensive campaign donations, raising the question of whether Mr. Magliocchetti illegally reimbursed them. The reimbursement issue is part of the FBI investigation, according to the three people with knowledge of the case.