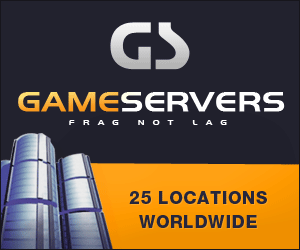 Mideast Stars and Stripes
November 29, 2008
By Steve Mraz, Stars and Stripes
LANDSTUHL, Germany — More money should go to the U.S. State Department for U.S. efforts in Africa rather than to the military's U.S. Africa Command, said Rep. John Murtha, D-Pa.
The chairman of the House of Representatives' defense appropriations subcommittee made his comments Thursday at Landstuhl Regional Medical Center after visiting wounded troops and having Thanksgiving dinner with top U.S. military leaders in Europe.
"They should use diplomacy in Africa rather than military," Murtha said. "We can't win these wars militarily. Nobody wants us over there. I think Liberia wants us. Nobody else.
"You can't just throw money at it, and you can't win it militarily. It has to be done diplomatically. So I've been trying to shift money and convince the people that make the decision on where the money goes that more money should go to the State Department for those kind of things."
President Bush requested $389 million for AFRICOM for fiscal 2009. Earlier this year during the budgetary process, the subcommittee Murtha chairs recommended providing AFRICOM only $80.6 million in funding for fiscal 2009. In the end, AFRICOM's budget was approved at $266 million.
Vince Crawley, a spokesman for AFRICOM, noted that Defense Secretary Robert Gates has already spoken about the need for the State Department to get a bigger share of the funding.
However, "It would be inappropriate for us to comment on what members of Congress are saying," Crawley said Friday.
AFRICOM, which stood up Oct. 1 in Stuttgart, as a unified combatant command, brings all Defense Department programs on the continent under one umbrella.
Missions range from anti-terrorism programs in the Horn of Africa to maritime security initiatives and military-to-military training exercises in numerous countries.
In July, Refugees International released a report called U.S. Civil-Military Imbalance for Global Engagement: Lessons from the Operational Level in Africa, detailing policy and funding disparities between the Defense Department and the State Department. The report argues that the Pentagon controls an increasing share of foreign aid that used to be directed by civilian agencies and that priorities on the African continent do not reflect need.
Murtha, a retired Marine colonel, was at Landstuhl during a stopover on the way to Afghanistan "to find out what the problems are there." Murtha is well-known for accusing Marines of "cold-blooded murder and war crimes" for the deaths of Iraqi civilians in 2005 in Haditha.
Four enlisted Marines were charged for their roles in the deaths, and four officers were charged in relation to the investigation. One officer was acquitted and charges have since been dropped against everyone else except a staff sergeant, who is suing Murtha for defamation, according to the Associated Press.
"Haditha's an entirely different situation," Murtha said. "I have the highest regard for the troops in the field, but in this case, these people didn't die of a heart attack. They didn't die of natural causes. (The Marines) used excessive force, obviously. And I point out to the troops: Look, in a guerrilla war you can't just go in and knock down doors. We've changed that completely."
While Murtha agrees with President-elect Barack Obama's plans to withdraw U.S. troops from Iraq over the next 16 months, he is "very nervous" about a troop surge in Afghanistan.
Obama has said he would send two or three more brigades to Afghanistan in 2009. Last week, Gates said he supported a troop buildup in Afghanistan that's been estimated at more than 20,000 American troops over the next 12 to 18 months, according to the Washington Post.
"I've warned the Obama people, and I've also warned my leadership on the Democrat side in the House," Murtha said. "Let's not be pushing ourselves into Afghanistan. Let's see what the plan is. What is the plan? How are we going to solve this problem now? … I'm going to come back and report to them what I think should be done."
Stars and Stripes reporter John Vandiver contributed to this story.